Topic of the Night: Writing a Novel in Seven Days: Chapter Seven
WRITING A NOVEL IN SEVEN DAYS
Chapter Seven: Day Four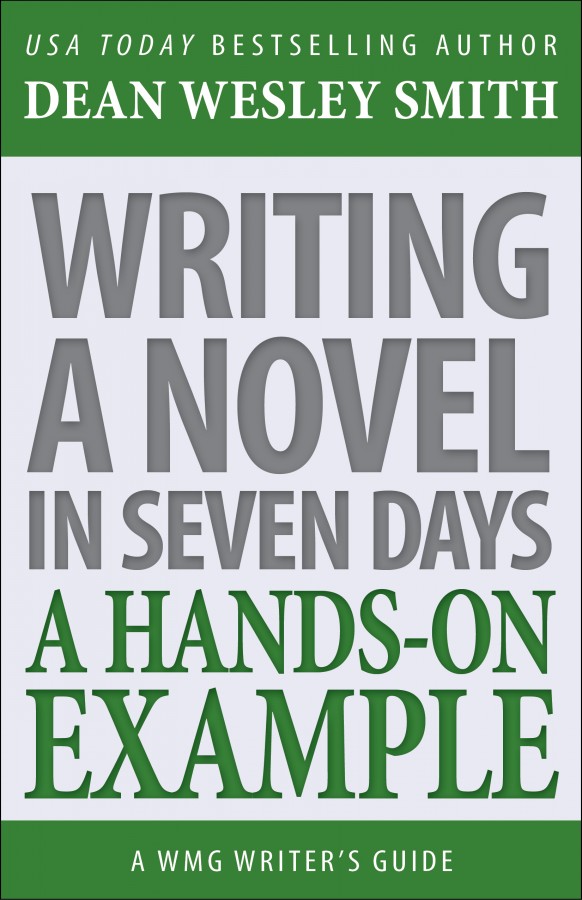 The Challenge is Simple.
Day One: 3,000 words.
And then each day after that add 1,000 words to the amount needed. Seven days, if my math is right, I will have a 42,000 word novel.
3,000… 4,000… 5,000… 6,000… 7,000… 8,000… 9,000 words.
7 Days.
Day Four
Once again made my goal for the night. Barely.
And wow was this a ton harder than yesterday. The next three days ought to be very interesting, to say the least.
Counting 3,000 words for Day One and 4,000 words for Day Two, 5,000 words for Day Three, and 6,000 words for Day Four, I needed to be at 18,000 words or beyond. Hit that once again.
I had 2,400 words in the bank before today, but didn't want to use the words today and it worked out that I didn't.
The Day
For some reason today, I wasn't too worried about the challenge tonight. So slept in until almost 2 p.m. and then by the time I got done with business errands and other stuff and back at my desk at WMG Publishing, it was almost 5:30 p.m.
I worked there until 7 p.m., then home to take a short nap and cook dinner.
By the time I got into this office to do workshop assignments it was almost 9 p.m. Again I was not thinking about 6,000 words. Not worried in the slightest and I should have been.
Got all the assignments done by 10 p.m. So about 7 hours of work counting the hour it will take me to write these two blogs.
Then finally for the night I got to the novel The Idanha Hotel: A Thunder Mountain Novel.
First Session:
10 p.m. I started and managed 1,250 words before taking a break. About fifty minutes of writing. Novel is really powering.
Second Session:
Back in here around 11 p.m. and managed 1,300 words by midnight before heading to watch The Voice. Still powering along fine.
Third Session:
Got back in here right around 1 a.m. and now I was realizing I had sort of screwed up and not paid attention to how many words I needed today. Oh, oh. So from 1 a.m. to just before 2 a.m. I did 1,300 words.
But I took about three short breaks in that hour because I hit the one-third point and the entire thing just turned to suck in my mind. (Kris smiled at me wondering around muttering.)
Fourth Session:
Short break, then 1,150 words by 2:45 a.m.
Fifth Session:
Another short break to stretch and then did another 1,050 words by 3:45 a.m.
Made it.
So I got 6,050 words, bringing the novel to 20,450 words total so far.
I needed to be at 18,000 words after today, so I have 2,450 words in the bank at the moment on the challenge.
Tomorrow I will not underestimate how long it will take me to do 7,000 words. Almost messed up today by getting confident.
How Am I Feeling at This Point?
Focused now.
The next three days are the real test on this. I felt comfortable with 3,000 to 6,000 word days. Heck, I did that much every day in July writing short stories. But the next three days will require me to really stay on top of the time and the day.
Going to be interesting.
The Writing of The Idanha Hotel: A Thunder Mountain Novel
(The number in parenthesis is what is needed for the challenge.)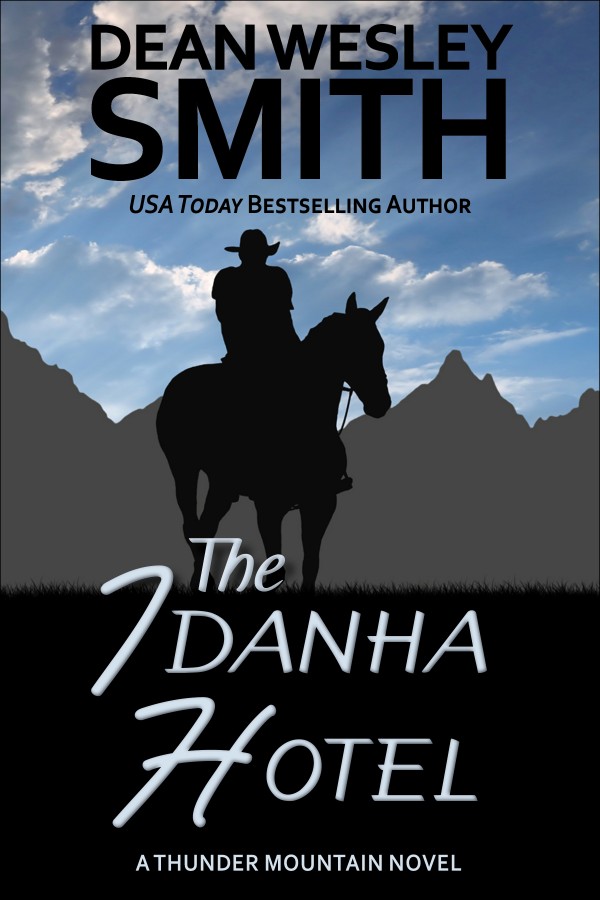 Day 1.. 3,700 words. (3,000)  Total words so far… 3,700 words.
Day 2.. 5,100 words. (4,000)  Total words so far… 8,800 words.
Day 3.. 5,600 words. (5,000)  Total words so far… 14,400 words.
Day 4.. 6,050 words. (6,000) Total words so far… 20,450 words.
—
The Day in Summary
7 hours of work at other things counting the hour to write this chapter and other blog post.
4.5 hours of writing to get 6,050 words.
Just about 11.5 hours for the day total. The rest of the time was napping, watching television, eating dinner, sleeping in, and other regular life things.
Onward to Day Five.