Topic of the Night: A Fun Offer
Free book! One-day-only BOGO deal!
TODAY ONLY–9 a.m. to 5 p.m.PST! Thursday.
If you purchase the Women in Fantasy Storybundle at the unlock rate ($15 or more), you will get a copy of Fiction River: Fantastic Detectives, FREE!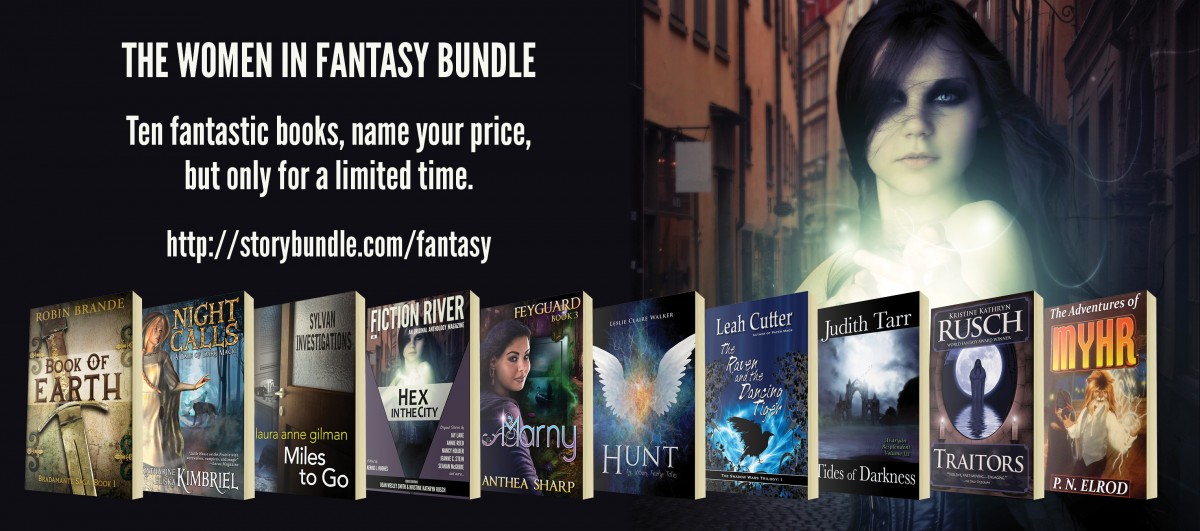 Just send your proof of purchase to subscriptions at wmgpublishingmail dot com.
Go ahead: Tell your friends.
Ten books in the bundle, an extra book for free from WMG Publishing.
Folks, this is some great reading if you love fantasy. And in case you are wondering why I am pushing this besides being a series editor on Fiction River, I also have a Poker Boy story in each Fiction River volume. In fact, in Fiction River: Fantastic Detectives, I have a Poker Boy novella in there.
Here is a picture of the book you get extra. Remember, only one day on this.