Switching the Schedule To Daytime
Started Today…
To get to writing and making things possible for me to write enough hours to do this ten novel challenge, Kris and I decided I needed to switch my schedule to writing during the day. It just fit everything about living here in Vegas.
Just as writing late into the night fit everything about living on the coast.
So today I got up a little before 7 a.m. and Kris and I were going across the starting line of a 5k race at 8 a.m.  Now some of you know I have been trying to lose weight and I want to run a marathon in the middle of November.
So I am down 16 pounds since I moved here in seven weeks, but I need to drop another 12 before the marathon at least.
Today turned out almost summer hot, the last gasp of summer here, so I also needed to be very careful with the sun as well. And careful with the still extra weight pounding on my knees.
So I planned on run/walking the 5k and I hoped to finish at about 45 minutes. I figured that would be a good first start.
Kris and I have a 5k run every weekend all the way to the marathon, so as I shed weight and get stronger, I hope to have that time down to 30 minutes and under for a 5k.
I managed, getting far too hot, 40 minutes almost exactly. A good start, and I got my schedule switched as well. A few more steps to getting to the writing this coming week, but at least the schedule is switched.
Pictures of the race. It was a VegasStrong race, honoring the victims, survivors, and first responders of October 1st last year. All money went to help them and there were almost 3,000 people signed up total. It ran all over the downtown area, along Fremont Street and Up Las Vegas Blvd.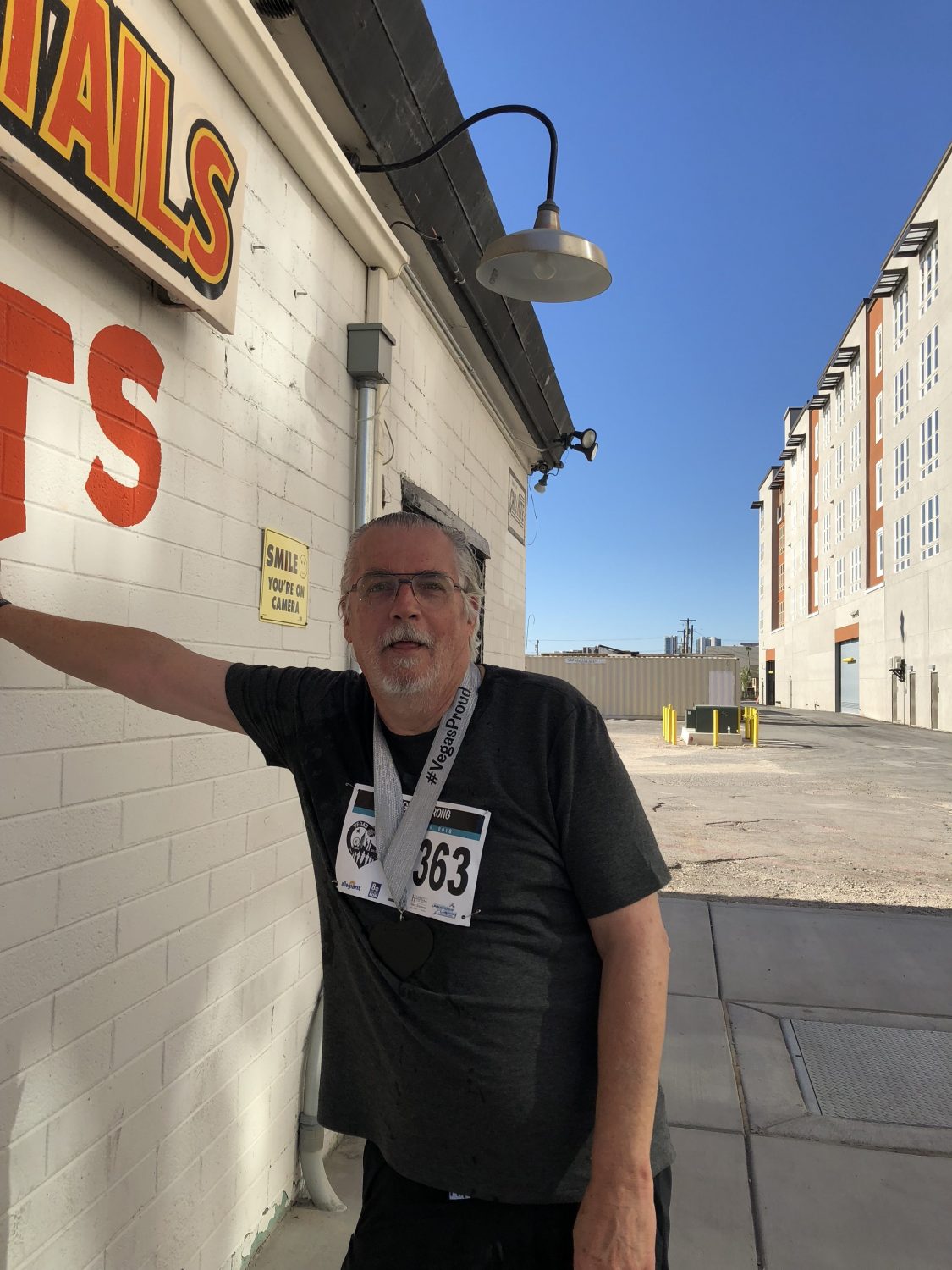 Me, standing the shade in an alley, after pouring water a few bottles of water over my head after the race.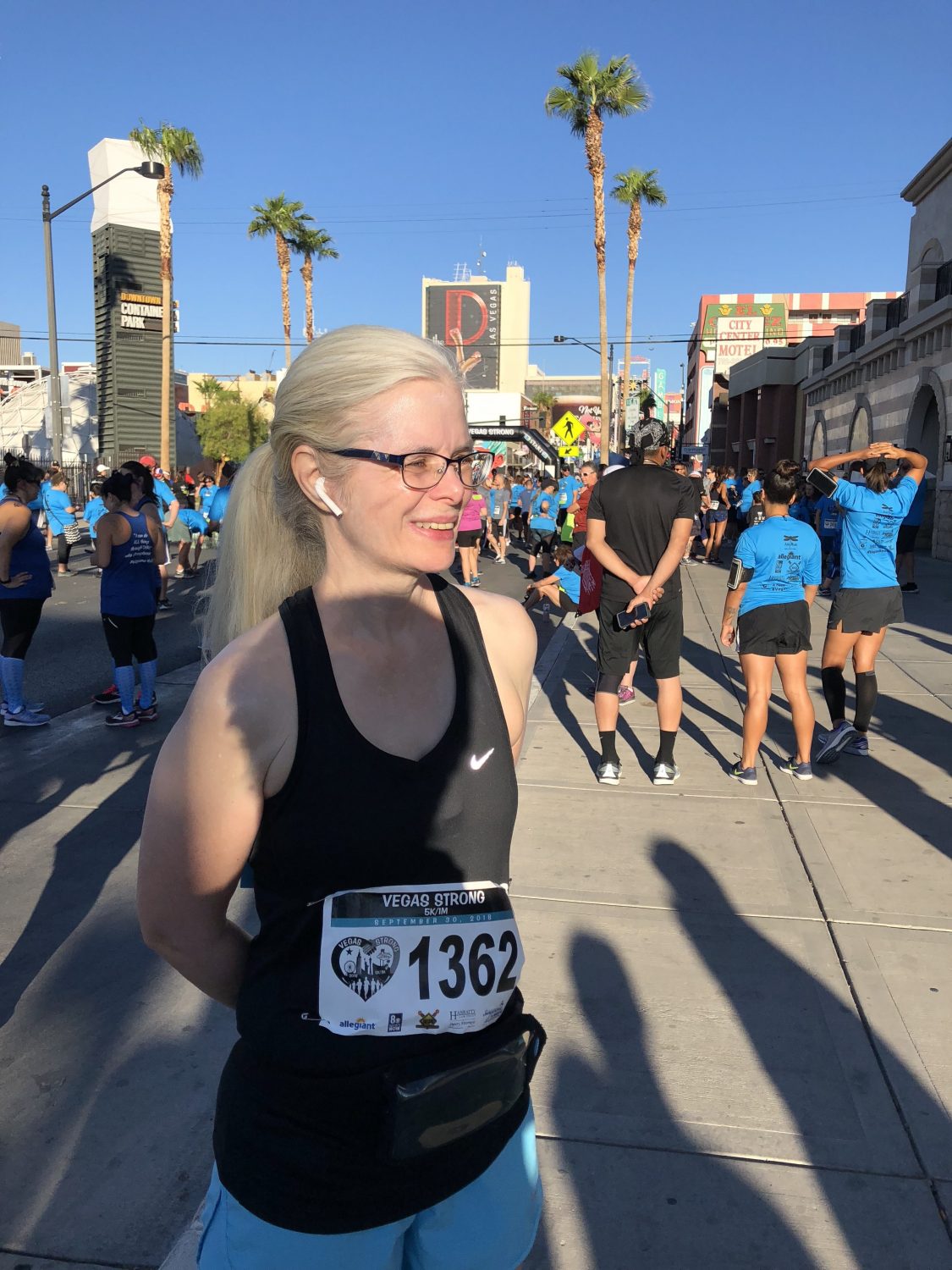 Kris looking cool and calm and great before the race.