Still Going…
Today ended up just about as busy as yesterday, but I managed to write only a 1,500 word story instead of a 4,400 word story like yesterday. That is going to help me get to bed a little earlier and get a good night's sleep. Yay!
And Kris was stunned that she actually really liked the long story I wrote yesterday. Goes to show that writing fresh or writing exhausted does not make a difference in the quality of the story. I knew that, learned that a long time ago, but still good to be reminded.
The Day
Got up around 11:30 a.m. once again after only five hours of sleep. Way too old for this for too long.
Then I headed to WMG offices to work on Pulphouse. I got the cover done and some corrections in and it is off to the authors for a final check-through before coming out later in the month. Yay!
From there I spent the afternoon with Josh and Matt (thanks, Matt and Josh) working on setting up the big screen in the workshop room and getting Zoom up and running. Kris joined in and we did a bunch of testing of how it was going to work out. She is having to teach the upcoming Fantasy workshop from Las Vegas because of her health, but it's going to work out great. Should be no difference at all in the actual workshop.
And I'm going to do blurbs for the writers for a few of their stories and Allyson will do a fantasy cover for them to make up a little for Kris actually not sitting there in person.
Then I worked on workshop stuff  there at WMG until after 8 p.m. once again. Back to the house to do email, then without a nap I started into the workshops. I had March workshops to finish and April to start for a second night.
Got that finished by midnight and moved over to my writing computer to do a story.
Story #10…
I grabbed my half-title sheets to look for half-titles to trigger me. My eye caught the phrase "I'll See You…" and I spent a good ten minutes trying to smash it into other titles before I gave up and just typed in "I'll See You" as the title.
First line came out of my fingers about a neighborhood watch on Bryant Street and I knew what series I was in and kept going, slowly.
I made it exactly 700 words before I could no longer keep my eyes open.
So I sat an alarm and went to take a ten minute nap. That worked and I was back at 1:15 a.m. to write again. At least my eyes were open.
I finished the story by 2:15 a.m. at 1,500 words.
I hope I will have time to both get back to packing this house for getting out of here and do the covers for these challenge stories in the next few days. At least on the two busiest days I remember having, I wrote two stories. No excuses at all when you work 12 to 14 hour days and can still write stories.
None.
But honestly, thankfully, my schedule returns closer to normal tomorrow.
—-
Day One… Scared Money… 2,700 words…. Total April words… 2,700 words.
Day Two… Rainbow Peak… 4,900 words…. Total April words… 7,600 words.
Day Three… A Beautiful History… 2,300 words…. Total April words… 9,900 words.
Day Four… A Song For The Old Memory… 2,050 words…. Total April words… 11,950 words.
Day Five… A Brush with Intent… 1,000 words…. Total April words… 12,950 words.
Day Six… Ghost Diet… 2,700 words…. Total April words… 15,650 words.
Day Seven… Rescue Two… 3,300 words…. Total April words… 18,950 words.
Day Eight… The Woman Who Knew The Time… 3,200 words…. Total April words… 22,150 words.
Day Nine… Long Hair Henry… 4,400 words…. Total April words… 26,550 words.
Day Ten… I'll See You… 1,500 words…. Total April words… 28,050 words.
————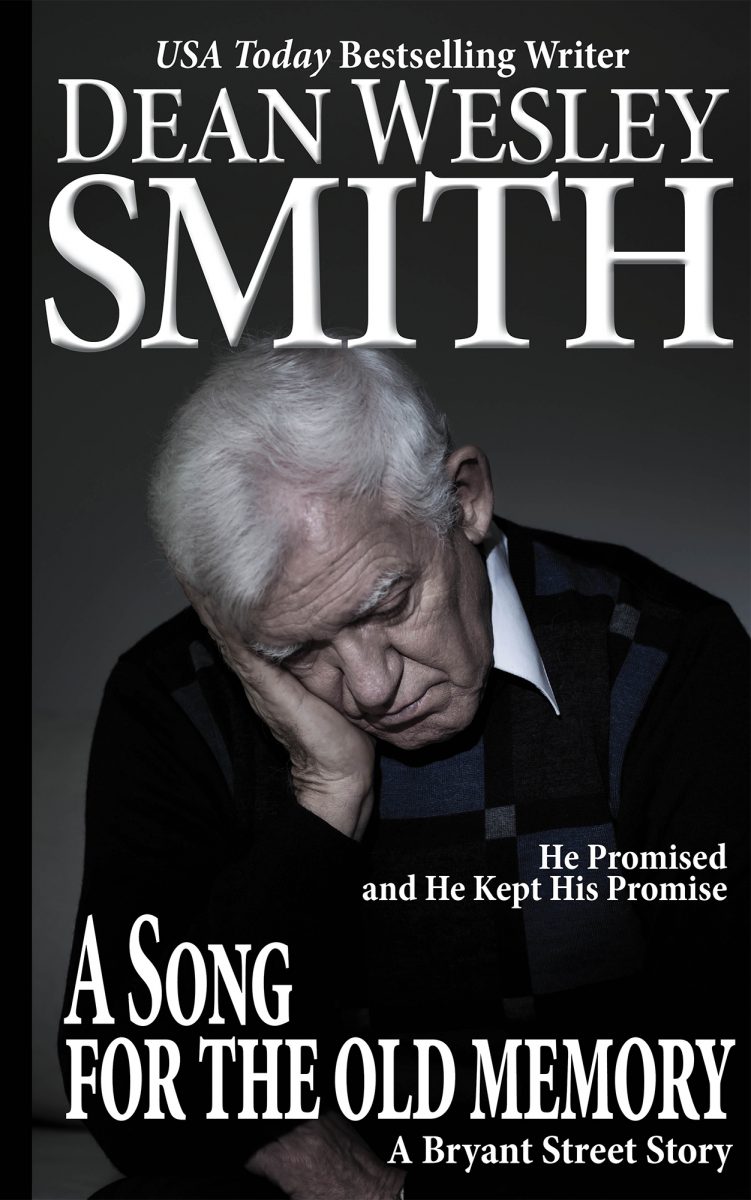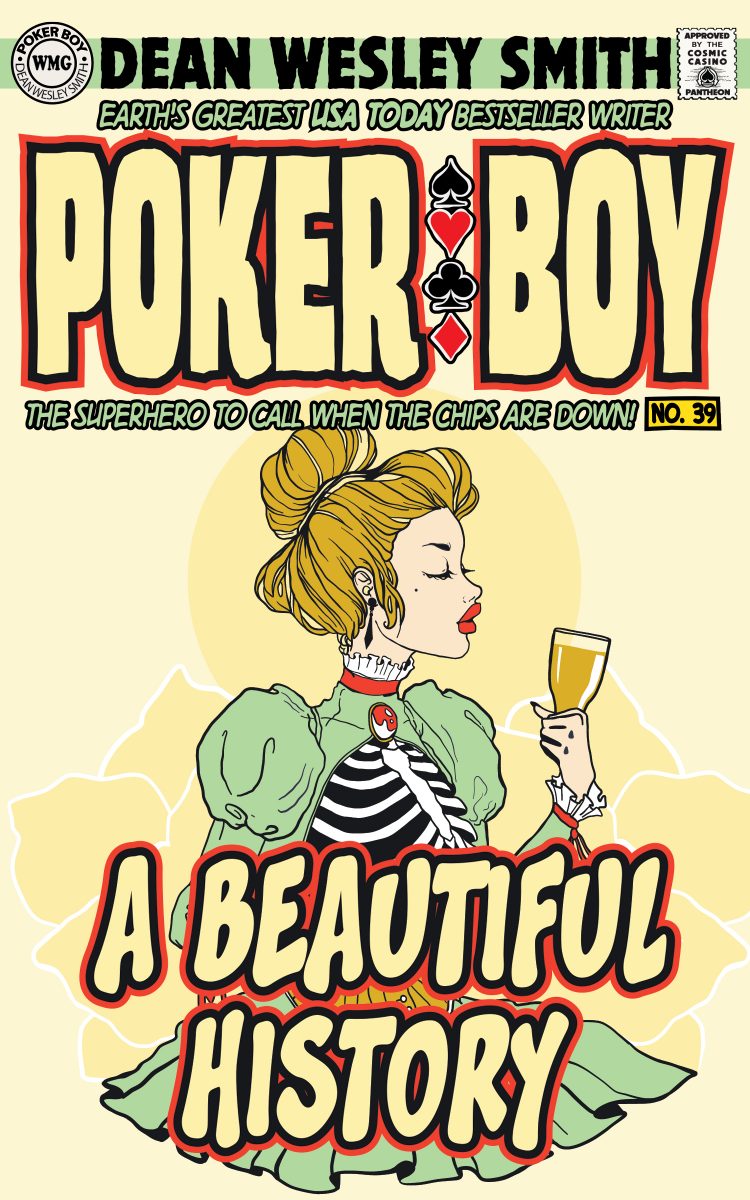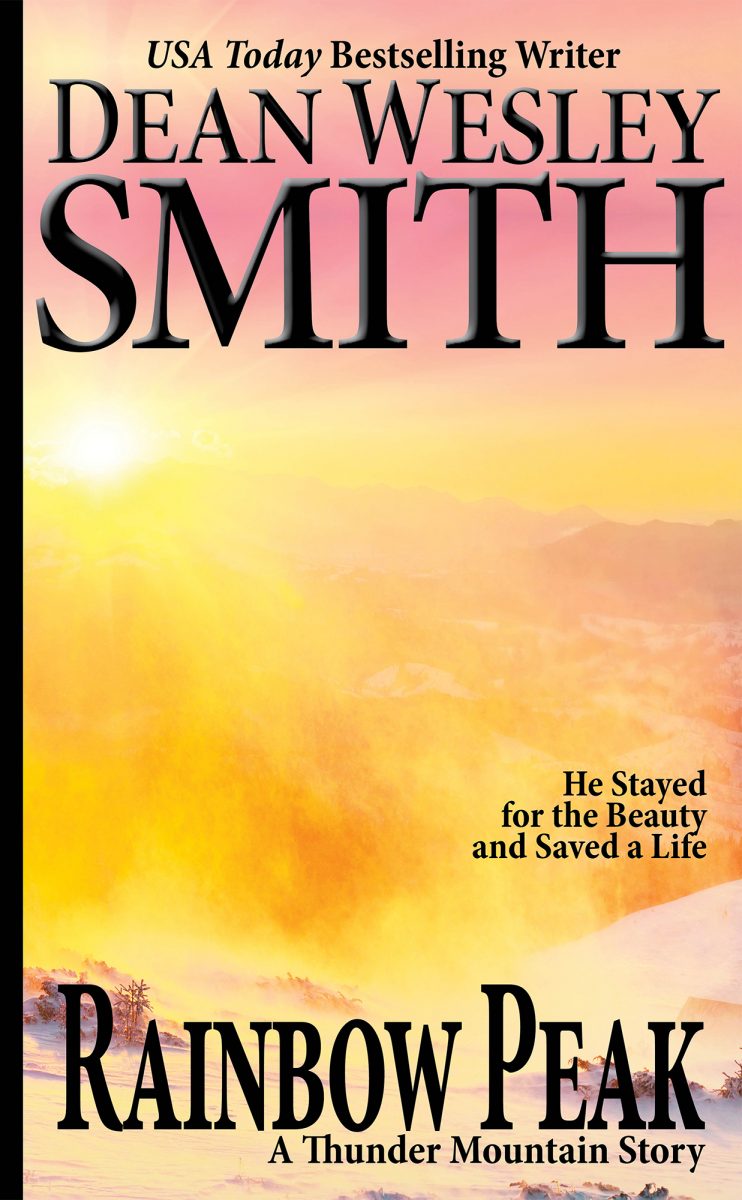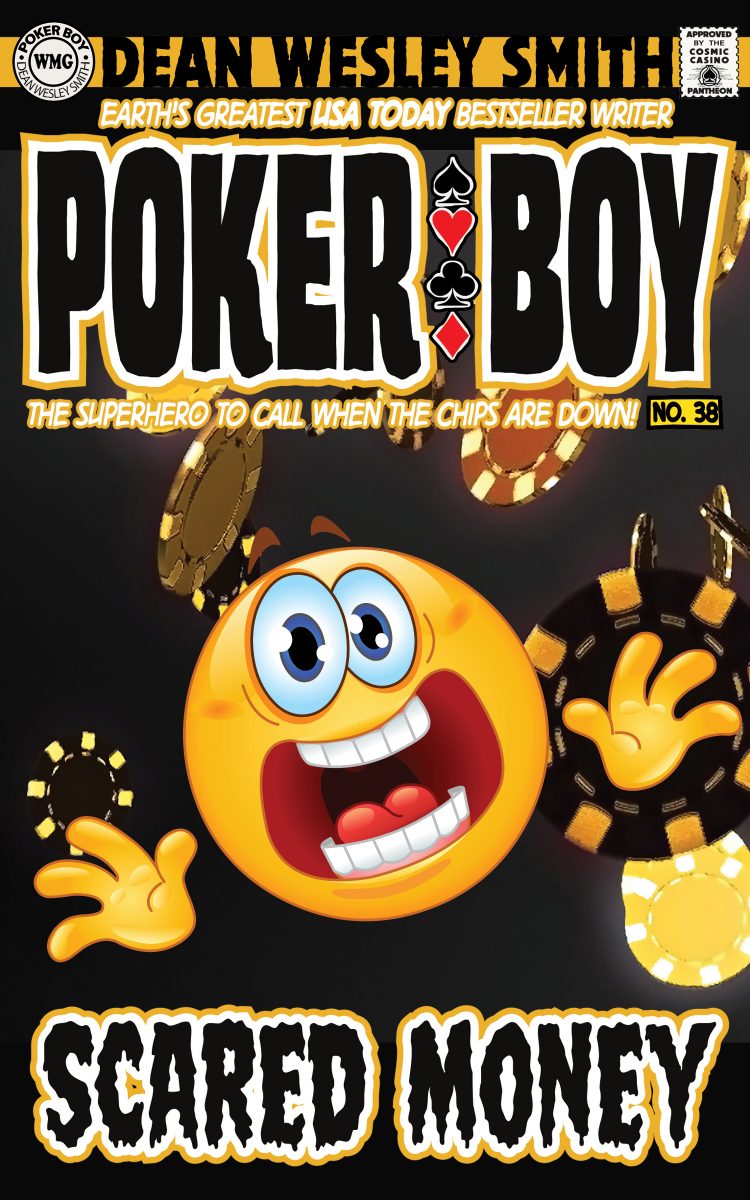 Covers
—————-
You want to see all the cool Poker Boy covers that are done so far of the 39 or so stories, go to:
 ——————-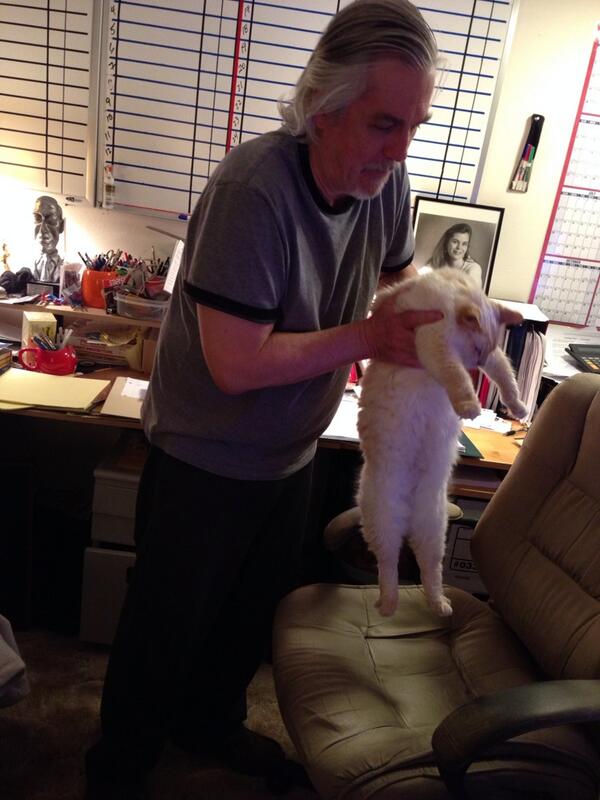 A This is from four years back. A picture of me moving Walter from my writing chair to my internet chair so I could write. He stayed with me everywhere I went. I miss the old guy. (And yes, he looks a lot like Cheeps, but very different personalities.)
————–
APRIL INSIDER'S GUIDE Workshops Starting Now!!!!!!!
Still more than enough time to get in. First Webinar on Sunday.
— Insider's Guide to Selling Short Fiction in 2018/2019 (Starts April 8th)
— Insider's Guide to Writing Successful Space Opera (Starts April 8th)
— Insider's Guide to Writing Serial Fiction (2,000 word parts of a novel) (Starts May 6th)
— Insider's Guide to Writing Detective Fiction. (Starts May 6th)
$300 each, limited to ten writers plus lifetime subscribers. One time workshops. They will not be regular. Sorry. These will fill so don't wait for the last minute on these. And yes, you can use your credits.
THESE ARE NOW ON TEACHABLE TO SIGN UP FOR.
——————
APRIL REGULAR WORKSHOPS HAVE STARTED…
Sign up directly through Teachable or if you have a credit, write me. Everyone who wrote me and signed up through me.
Second week is up now, so I will be closing these off later in the week or this weekend. Jump in if you want.
https://wmg-publishing-workshops-and-lectures.teachable.com
Class #37… Apr 3rd … Think Like a Publisher
Class #38… Apr 3rd … Endings
Class #39… Apr 3rd … Point of View
Class #40… Apr 3rd … Writing Mysteries
Class #41… Apr 3rd … Speed
Class #42… Apr 3rd … Teams in Fiction
Class #43… Apr 4th … Depth in Writing
Class #44… Apr 4th … How to Edit Your Own Work
Class #45… Apr 4th … Character Development
Class #46… Apr 4th … Writing Secondary Plot Lines
Class #47… Apr 4th … Advanced Depth
Class #48… Apr 4th … Novel Structure