I Am Going To Be Doing Packing Soon…
I just need to have a day when I am not going from morning until night at work. But had fun today setting up webinar settings and making sure everything would work on my end. I think it's going to be really cool. We shall see on Sunday.
So we have a meeting format set up for Kris and the workshop and we have a webinar set up for the Sunday webinars. I want to thank Josh Frase a ton. He is my managing editor at Pulphouse and our web guy for all our web sites. He is a miracle worker, actually. He dug in and learned meeting and webinar stuff, then was very steady in teaching this old dog new stuff. Thank you, Josh, for continuing to laugh, both with me and at me. You made the learning fun and I know a lot easier than it actually was.
The Day
Got up around noon. Got a full night's sleep. Wow, a stunner.
Then I headed to WMG offices to learn all the webinar stuff and work on workshops.
Then I worked on workshop stuff there at WMG until after 8 p.m. once again. Back to the house to do email, then ate some dinner, took a nap, and got to writing computer by 12:30 a.m.
Kind of late, and I was again eye-weary and tired. But story needed to be done.
Story #11…
I grabbed my half-title sheets to look for half-titles to trigger me. Found two, but damned if I remember what they were because at the end I changed the title to "A Girl on a Bed."
It started off instantly, without me thinking about it, as a Marble Grant story. Mostly because I had a fleeting thought as I started that I wondered if there were really children ghosts. Creative voice talking to me. And I have learned to trust it completely.
I did 800 words by 1:00 a.m. and took a short break.
Then I came back and finished it by 2 a.m. at almost exactly 2,000 words.
Came up with an interesting concept in the story as well that might have more stories in it later if I remember it.
—-
Day One… Scared Money… 2,700 words…. Total April words… 2,700 words.
Day Two… Rainbow Peak… 4,900 words…. Total April words… 7,600 words.
Day Three… A Beautiful History… 2,300 words…. Total April words… 9,900 words.
Day Four… A Song For The Old Memory… 2,050 words…. Total April words… 11,950 words.
Day Five… A Brush with Intent… 1,000 words…. Total April words… 12,950 words.
Day Six… Ghost Diet… 2,700 words…. Total April words… 15,650 words.
Day Seven… Rescue Two… 3,300 words…. Total April words… 18,950 words.
Day Eight… The Woman Who Knew The Time… 3,200 words…. Total April words… 22,150 words.
Day Nine… Long Hair Henry… 4,400 words…. Total April words… 26,550 words.
Day Ten… I'll See You… 1,500 words…. Total April words… 28,050 words.
Day Eleven… Girl on the Bed… 2,000 words…. Total April words… 30,050 words.
————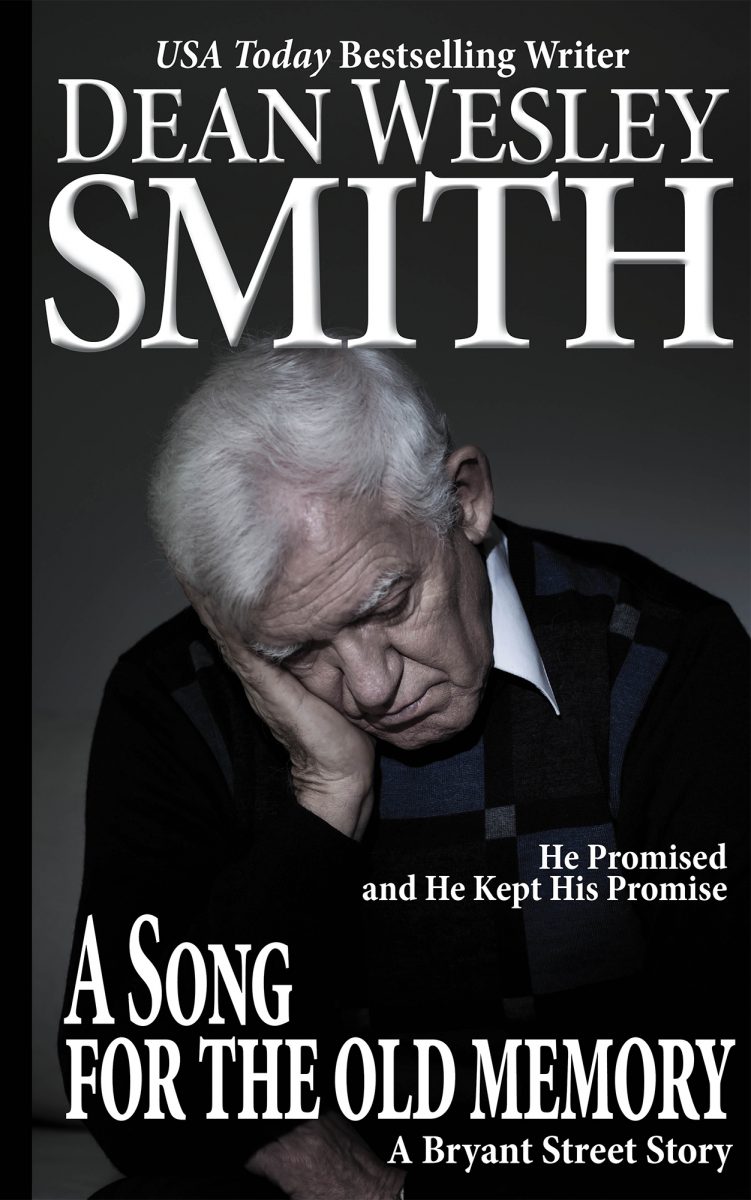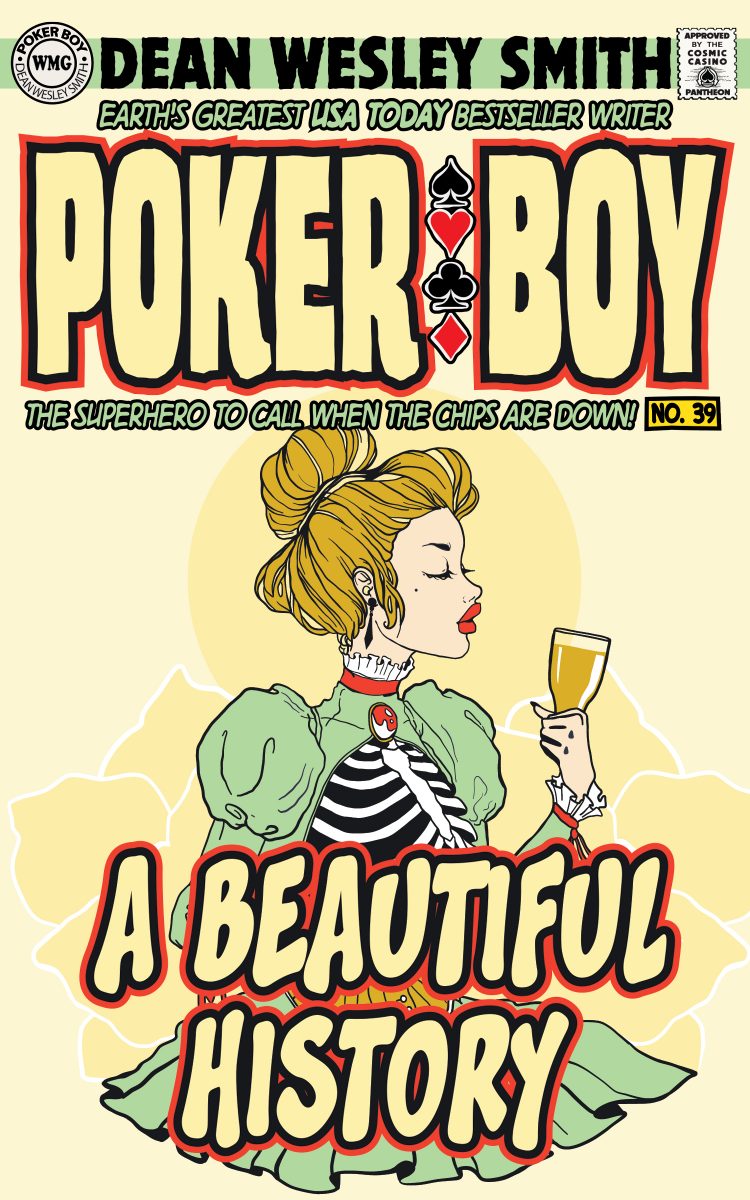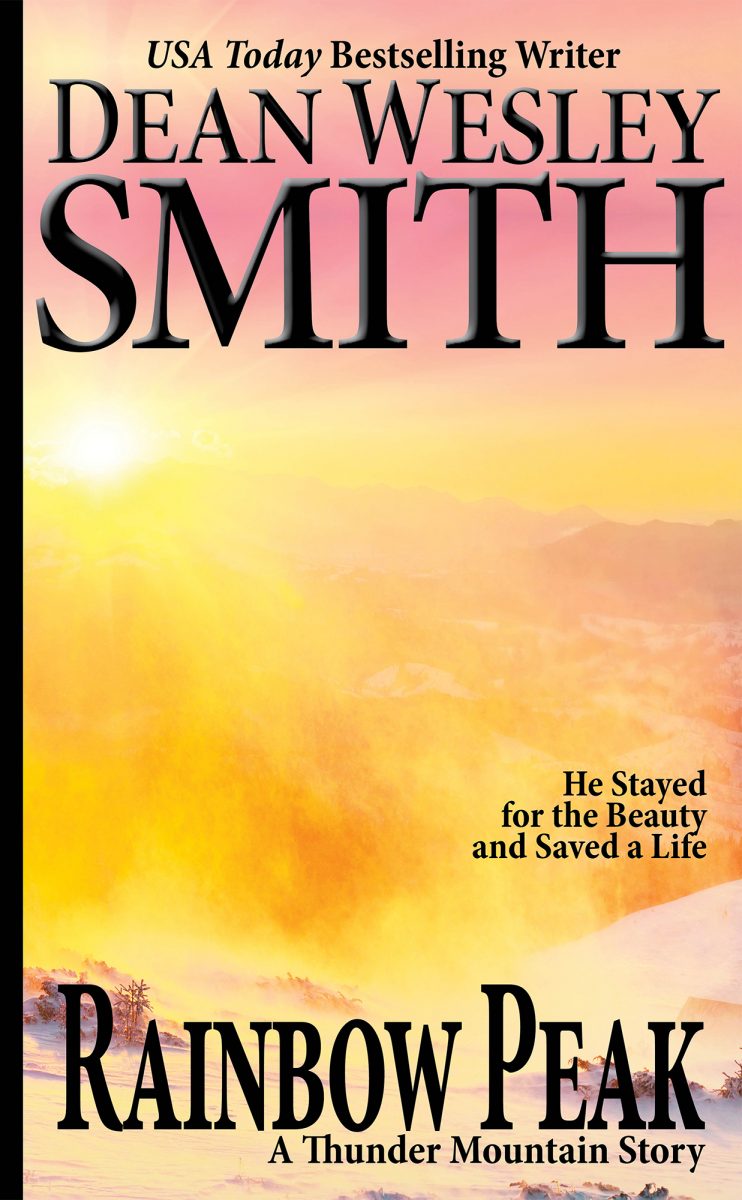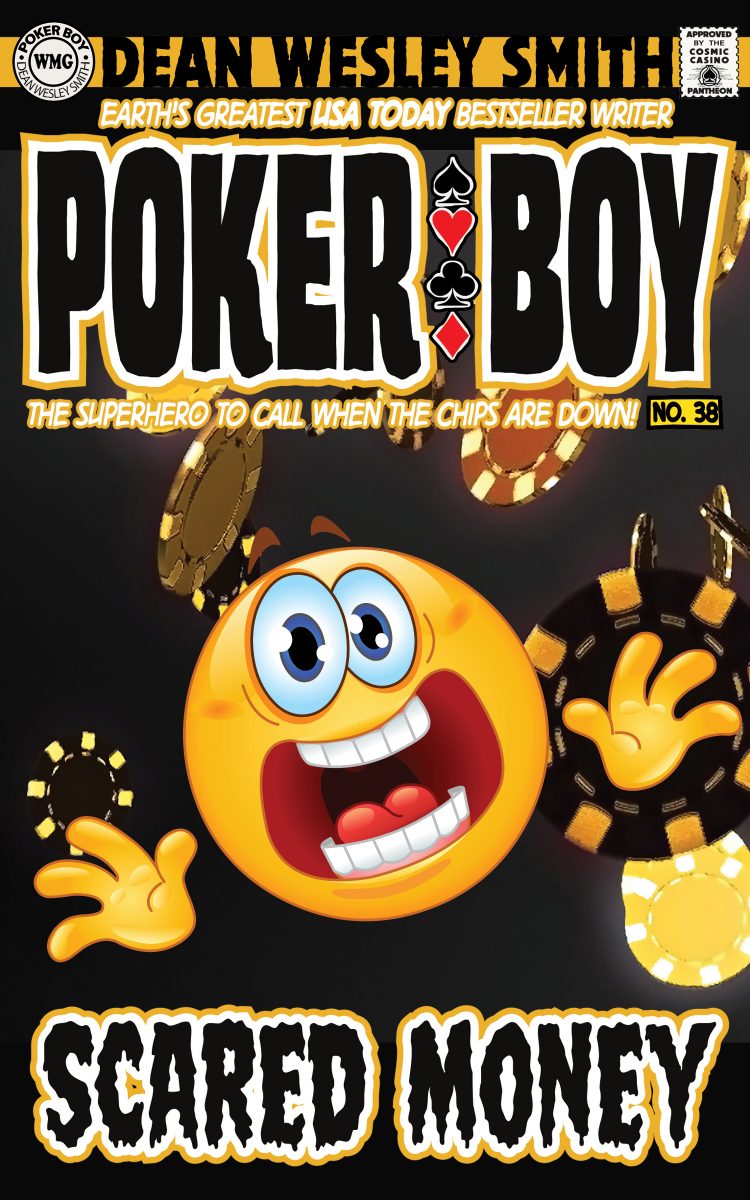 Covers
—————-
You want to see all the cool Poker Boy covers that are done so far of the 39 or so stories, go to:
———————-
APRIL INSIDER'S GUIDE Workshops Starting Now!!!!!!!
Still more than enough time to get in. First Webinar on Sunday.
— Insider's Guide to Selling Short Fiction in 2018/2019 (Starts April 8th)
— Insider's Guide to Writing Successful Space Opera (Starts April 8th)
— Insider's Guide to Writing Serial Fiction (2,000 word parts of a novel) (Starts May 6th)
— Insider's Guide to Writing Detective Fiction. (Starts May 6th)
$300 each, limited to ten writers plus lifetime subscribers. One time workshops. They will not be regular. Sorry. These will fill so don't wait for the last minute on these. And yes, you can use your credits.
THESE ARE NOW ON TEACHABLE TO SIGN UP FOR.
——————
APRIL REGULAR WORKSHOPS HAVE STARTED…
Sign up directly through Teachable or if you have a credit, write me. Everyone who wrote me and signed up through me.
Second week is up now, so I will be closing these off later in the week or this weekend. Jump in if you want.
https://wmg-publishing-workshops-and-lectures.teachable.com
Class #37… Apr 3rd … Think Like a Publisher
Class #38… Apr 3rd … Endings
Class #39… Apr 3rd … Point of View
Class #40… Apr 3rd … Writing Mysteries
Class #41… Apr 3rd … Speed
Class #42… Apr 3rd … Teams in Fiction
Class #43… Apr 4th … Depth in Writing
Class #44… Apr 4th … How to Edit Your Own Work
Class #45… Apr 4th … Character Development
Class #46… Apr 4th … Writing Secondary Plot Lines
Class #47… Apr 4th … Advanced Depth
Class #48… Apr 4th … Novel Structure
—————————–
LIFETIME SUBSCRIPTIONS
I haven't mentioned this in some time, but we do have Lifetime Subscriptions to the Workshops Available. And Lifetime Subscriptions to the Lectures as well.
For details, click on the Lifetime Subscriptions on Teachable.