Writers of the Future Awards Ceremony…
Got some nifty pictures in so thought I would share a few since I don't have time tonight to do a real blog because I have to be up early in the morning for a fun run. Getting up at the crack of dawn is not fun, but the 5k runs always are. I had signed up for the 10K tomorrow, but I am too heavy still to try that.
Anyway, some fun pictures. Hope this makes those of you eligible to not miss a deadline.
First off a picture of the awards ceremony with me standing at the podium doing a presentation to award winners. Three tele-prompters (sp?) about a mile away and one on the podium. I used the ones just under intense bright lights a mile away. That was fun.
Second picture a bunch of major sf writers. See who you recognize before you read the names under the image. They just gathered a bunch of us together for this. No idea where the rest of the writing judges such as Kevin were hiding..
Third, me talking to the writing winners in the workshop given to them for five days ahead of the awards. Those of you who take online classes from me more than likely recognize that look. (grin)
(All photos copyright by Writers of the Future.)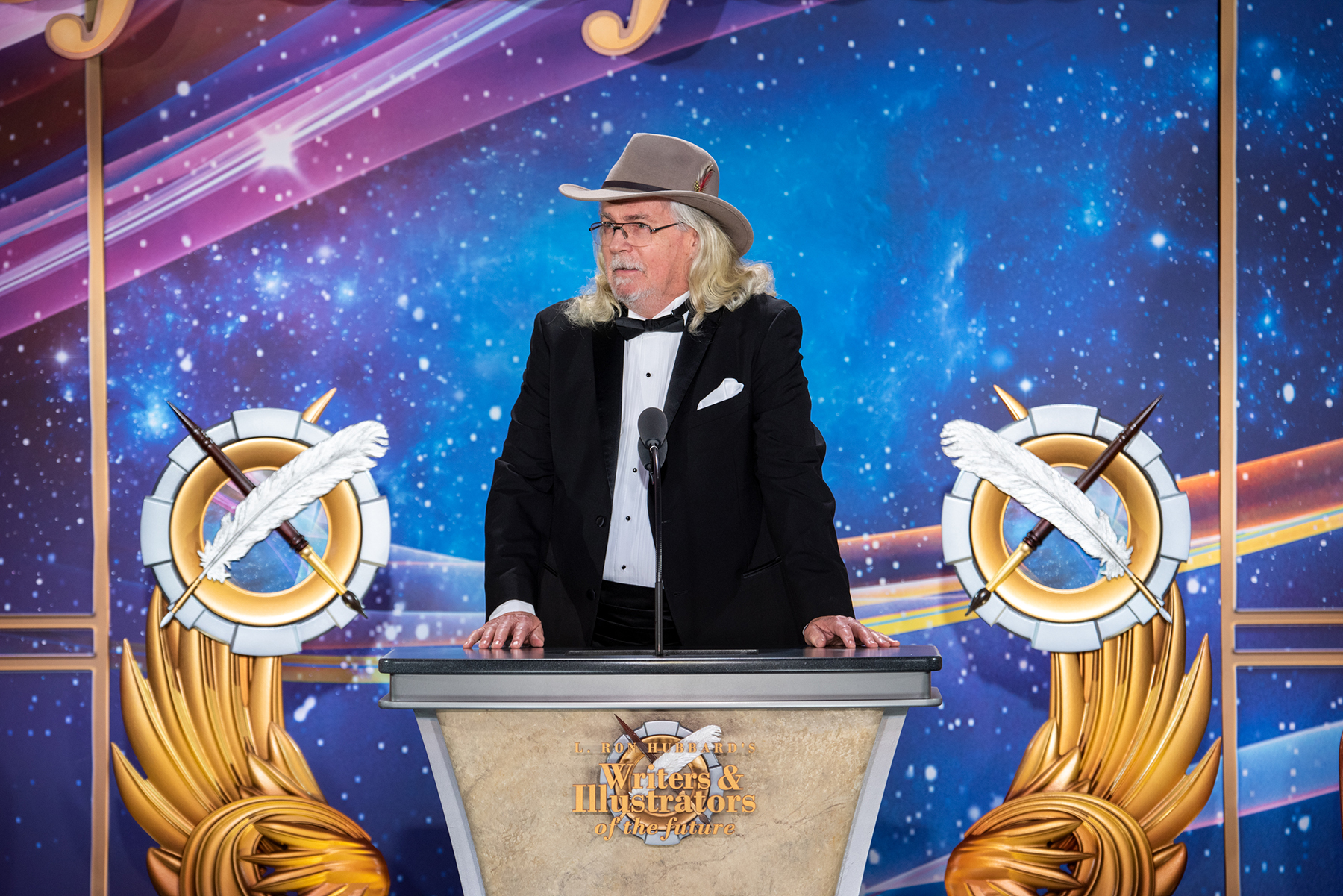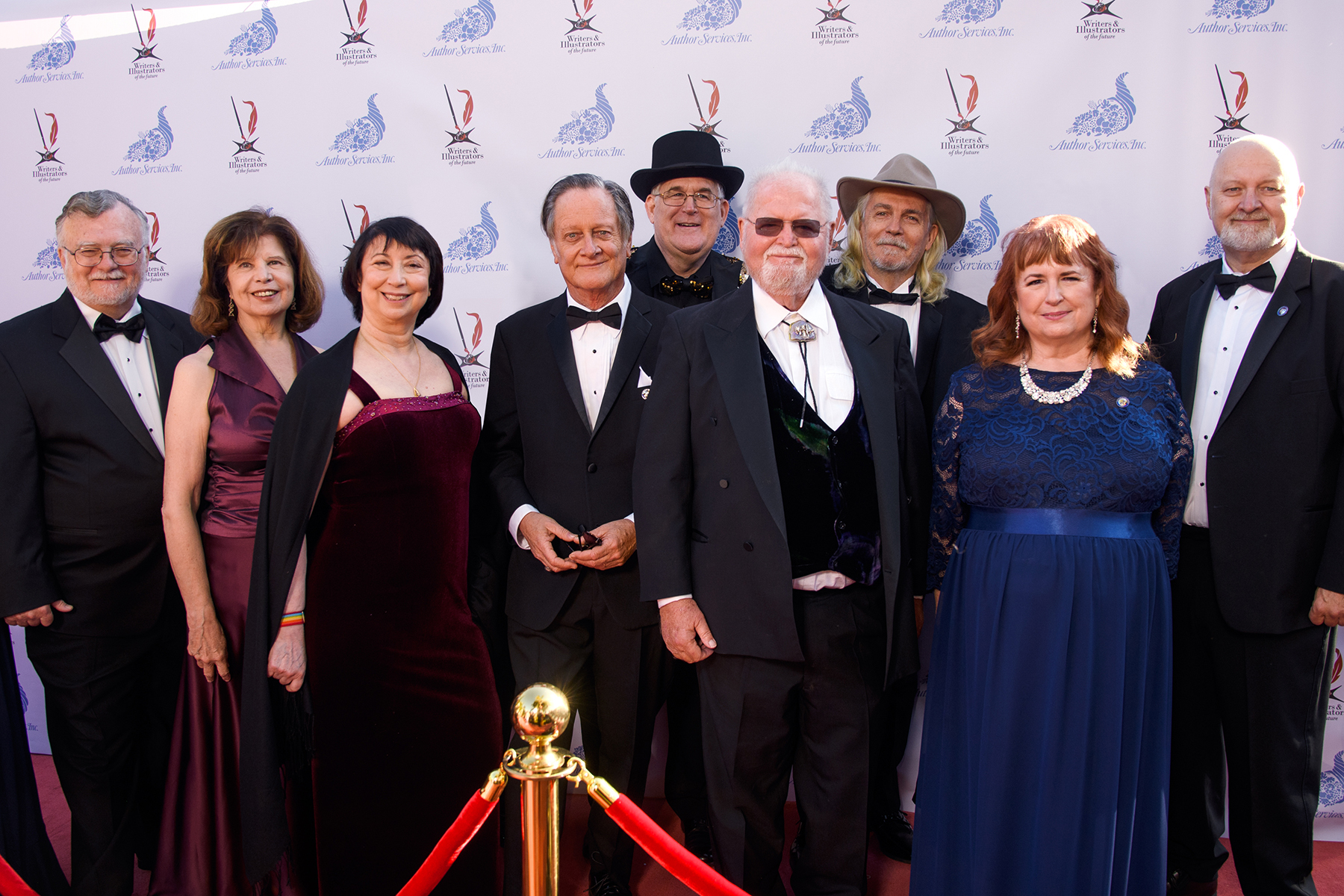 Names are from left to right Steve Sterling, Nancy Kress, Jody Lyn Nye, Tim Powers, Todd McCaffery, Larry Niven, me, Rebecca Moesta, and David Farland.