Finding Cool Collections…
Some of you know that not only do I love pop culture and books of all sorts, but WMG Publishing owns three stores. Two called Pop Culture Collectables, one of which has a bookstore in it, and a full bookstore called North by Northwest Books.
Now on Monday, Tuesday, and Wednesday, I was out on a picking run through parts of Washington and into northern Idaho. Found some wonderful stuff.
The week before that we got part of a Coca Cola Christmas collection from Shelly. Haven't had time to even start into that one yet, let alone pick up the second half. Here is a picture of some of it in the back of my van.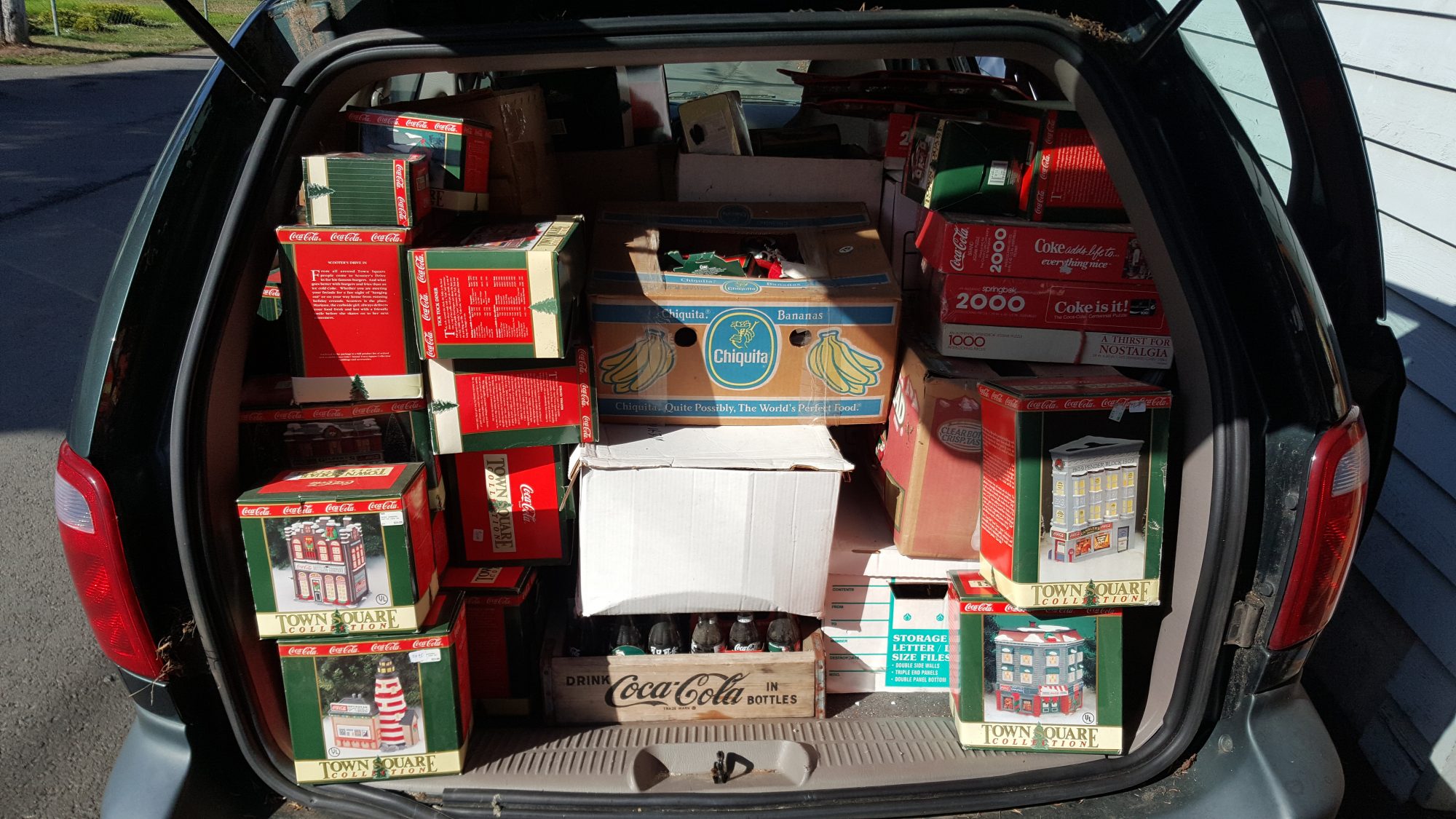 Then today Billy (WMG Sales Manager) and I headed to look at another collection of toy cars. We ended up buying it, including for those of you who know Hot Wheels, about 650 Treasure Hunt cars in packages.
Here is a picture of just one of a number of tables of the car collection that will end up in the stores and on eBay.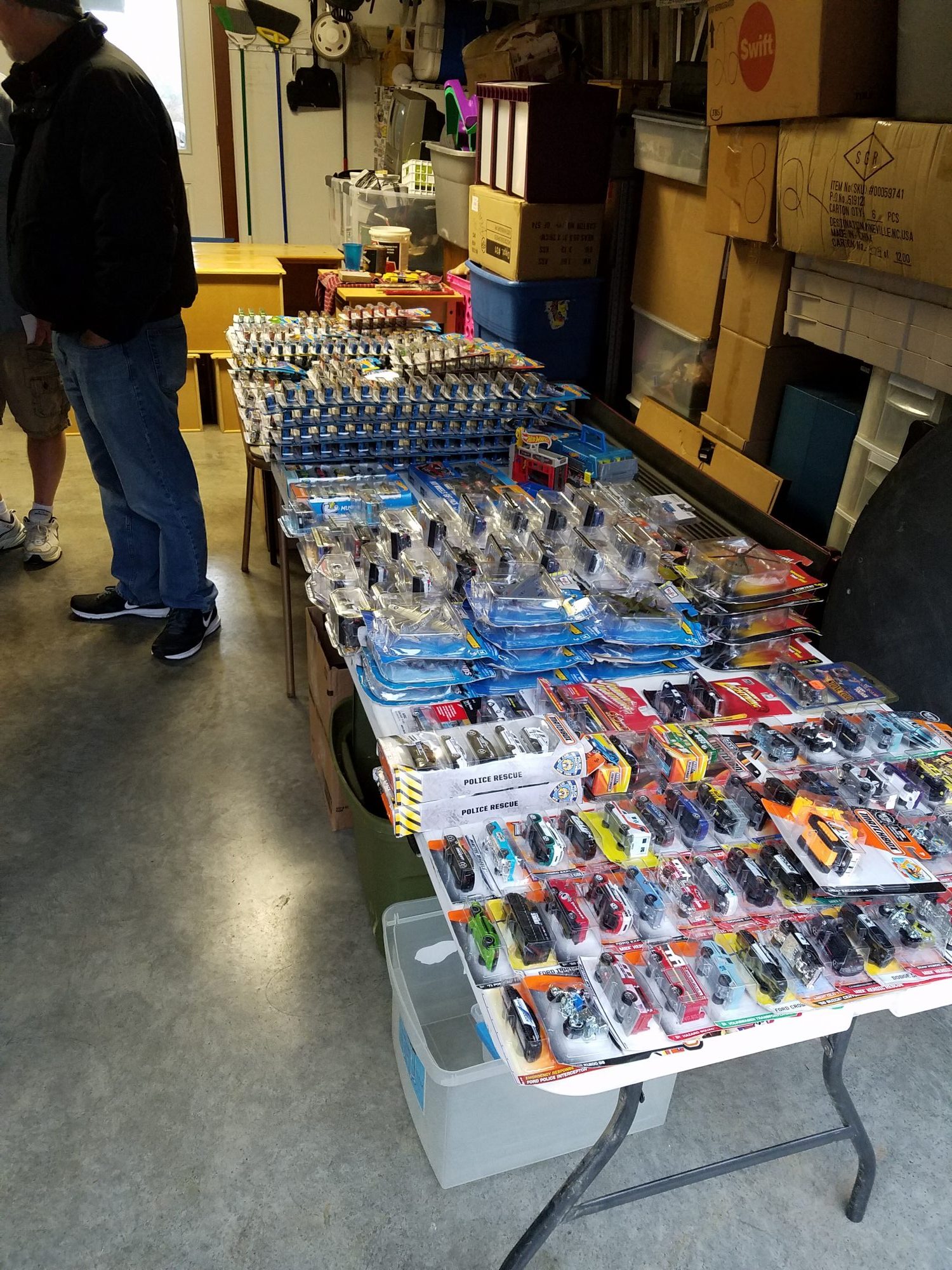 So a fun week or so of picking with success.
—————————–
Science Fiction COVERS WORKSHOP.
Taught by Allyson Longueira.
Surprisingly still has six spots open.
All the information about the workshop is on this post.
—————————–
ANTHOLOGY WORKSHOP LIST STARTING UP.
Over the next day or so everyone signed up for the Anthology workshop should have an invite from me for the group list. I don't have them all out yet, so don't worry until Sunday if you don't have one.
The writing for the workshop will start on the 27th of November and the workshop itself is February 24th through March 3rd. Information under the coast workshop tab above. There are still five spots open.  Write me if interested for information.