Expo Starts on Tuesday…
So Kris and I planned to spend the day working, then heading out to a concert tonight to have some fun. My day wasn't spent working, but trying to solve a massive email meltdown. Got it solved and after the Expo will make some changes to make sure that doesn't happen again. (grin)
So tonight we headed off to see Lady Gaga, her jazz performance. Stunning doesn't even begin to describe it. I hear her regular act is special, but this was her jazz show. Wow, just wow. I think she ended up with seven or eight standing ovations through the show. It was that good.
Lady Gaga is that good. And she talked a lot about believing in your art and not following rules. Actually, she said you had to learn the rules first, know them, and then have the courage to build on the rules something that is unique to you.
So a great concert and some fun pictures. Tomorrow I'll have a few more videos and put stuff up in the Licensing Learn Along for the last bits in the preparation section. Then Tuesday a dive into that fun.
(And yes, because of the email issues, I still have a few of last week's stories not read, but will get to them tomorrow. And I got everyone's story in fine this week, so no worries.)
First picture is of Kris having fun in the Lady Gaga shop and displays of Lady Gaga costumes.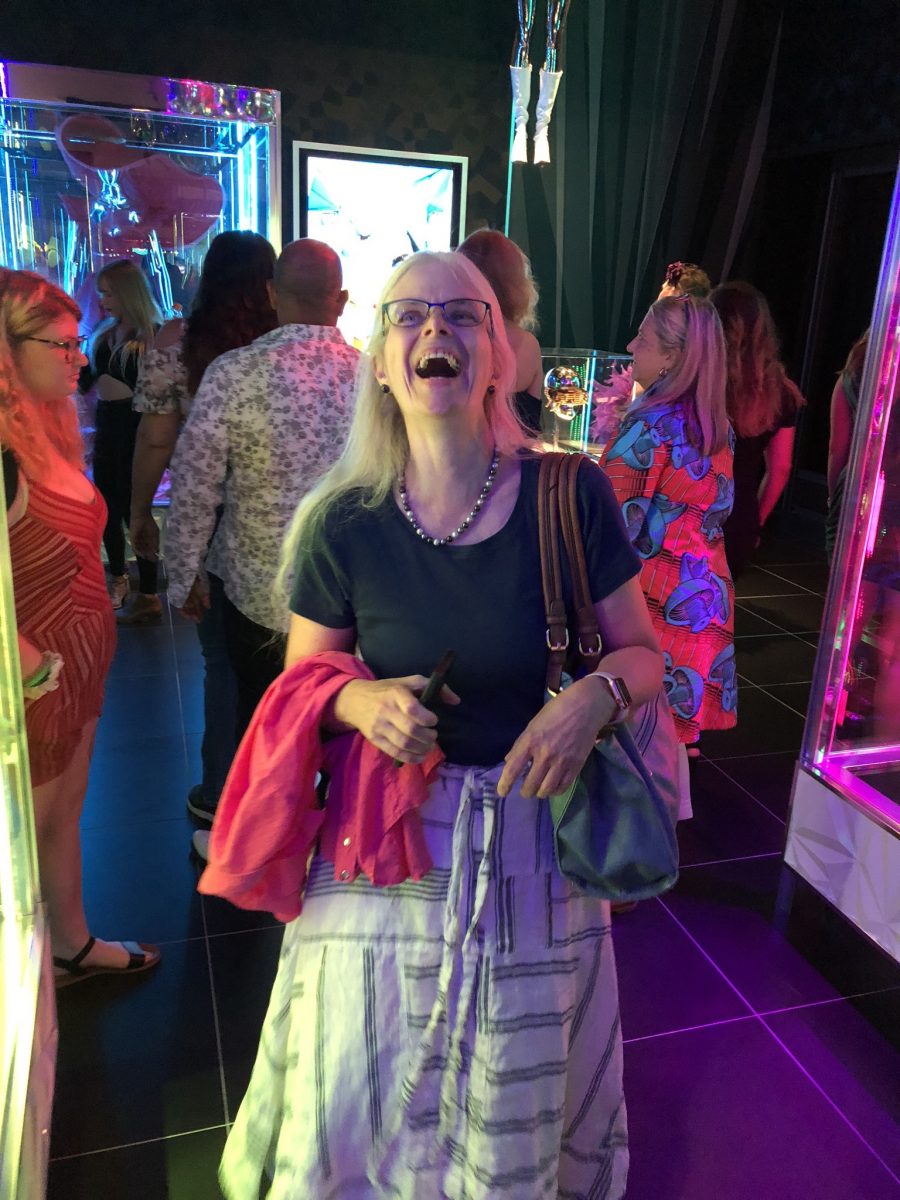 Second picture we got some poor guard to take of us from about ten miles away with New York New York Casino in the background.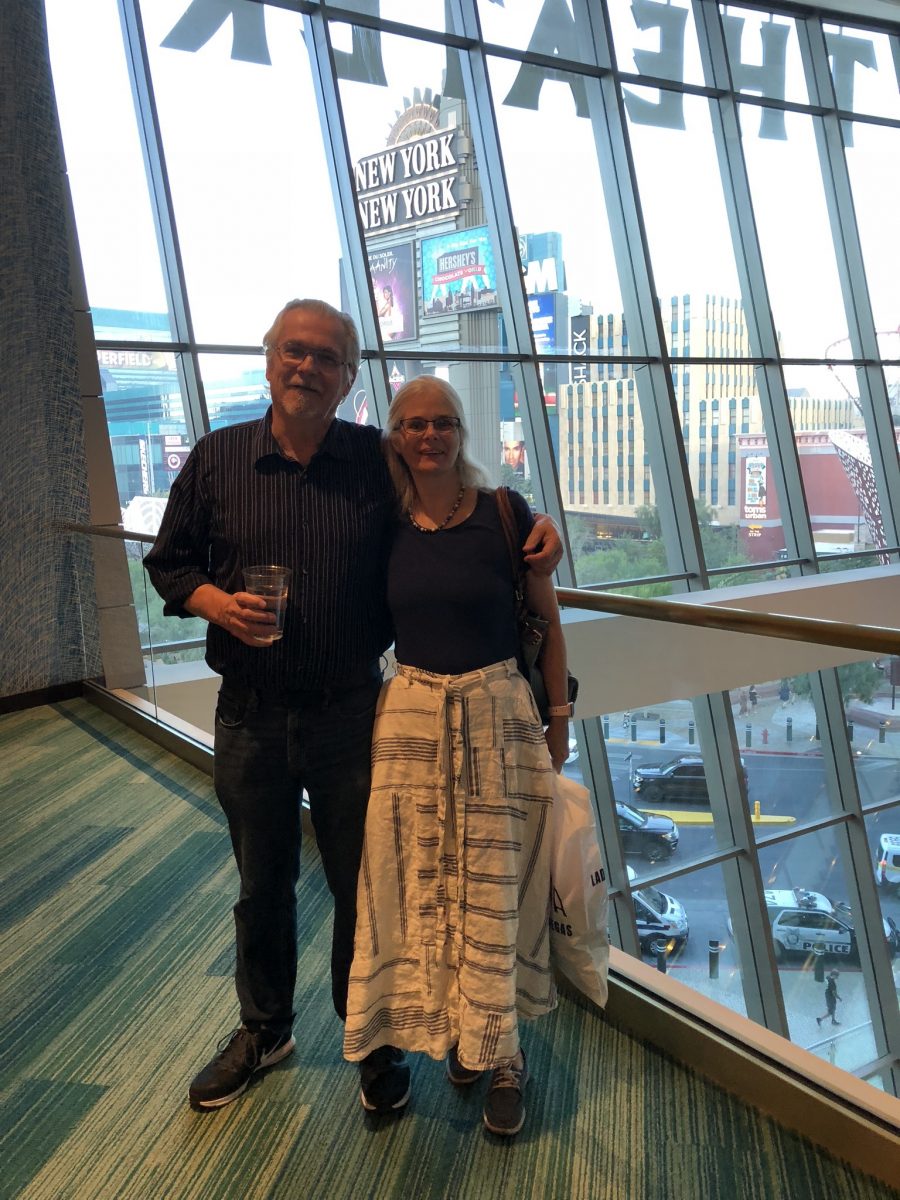 Third and fourth pictures we are goofing around in our seats before the show started. A really fun night, a fantastic concert. And I flat love that last picture.