Pulphouse Fiction Magazine Is Coming Back!
Pulphouse Fiction Magazine
That's right, after twenty years, Pulphouse returns.
Kris and I are bringing it back.
I figured I had better talk a little about it here since I am the editor and I bought some really stunning and wonderful Pulphouse stories for the magazine this last week. But just to be clear, Kris is with me on this. Pulphouse was always the two of us and even though WMG Publishing Inc. is now the company behind Pulphouse, the magazine is still our vision.
First Some History
Kris and I started Pulphouse Publishing in 1987 and dissolved the corporation in 1996. We started off with Pulphouse: The Hardback Magazine and expanded to numbers of imprints, including Axolotl Press, Author's Choice Monthly Press, Short Story Paperbacks Press, and Writer's Notebook Press, among others.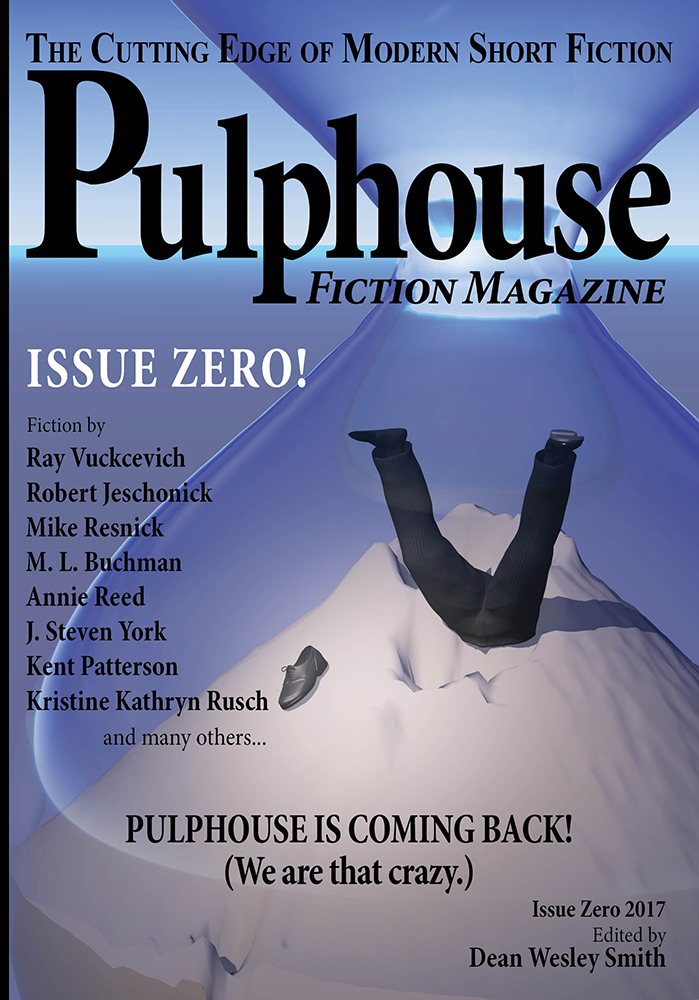 Along the way we ended the Hardback Magazine run that Kris had edited. She moved to editing F&SF and we started up Pulphouse: A Fiction Magazine that I edited. She remained as Pulphouse book editor.
We managed to get out nineteen issues and an Issue Zero before shutting down the business. But along the way the magazine was nominated three times for the Hugo Award among other awards.
The New Magazine Details
As you can see from the pictures, we are doing an Issue Zero again this time that will be limited and part of a Kickstarter later in the summer. First issue comes out in January 2018 and the magazine will be quarterly, with about 70,000 words of short fiction every issue. It will be the size and shape of Smith's Monthly.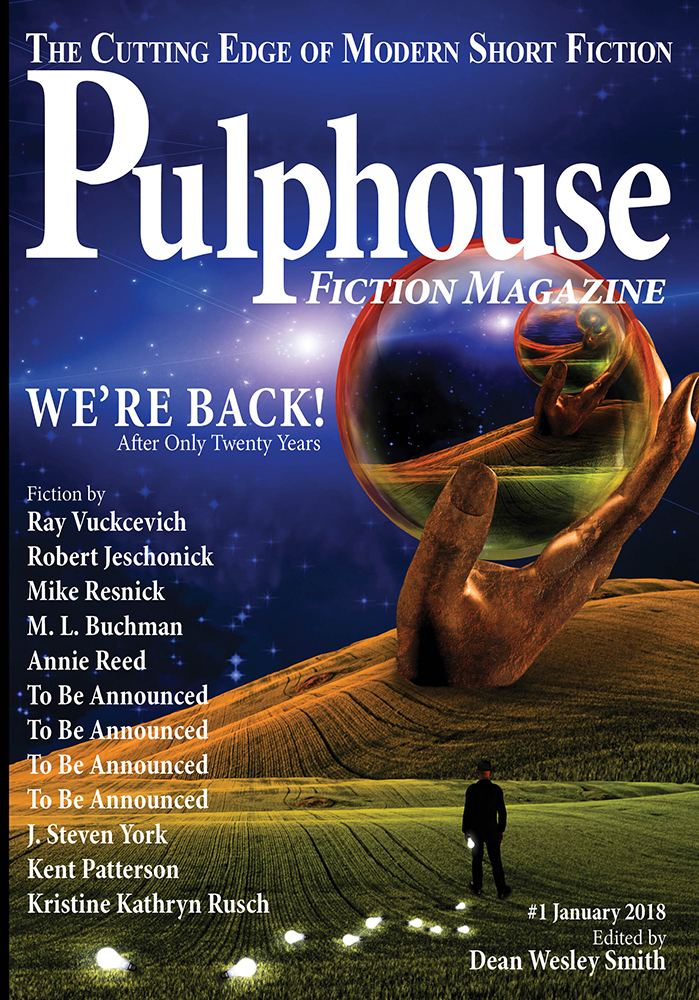 I will be mixing some of the stories from the old Pulphouse days along with brand new fiction. I figured most of those older stories have long been forgotten and they need a new life. For each story we will push the author information and be clear to the reader if the story is new or if a reprint, where the story was originally published.
The magazine will have an attitude, as did the first run. No genre limitations, but high quality writing and strangeness.
Each issue will have some fan favorite authors from the old runs and brand new authors.
Submissions
I am not taking submissions. Period. So please don't ask.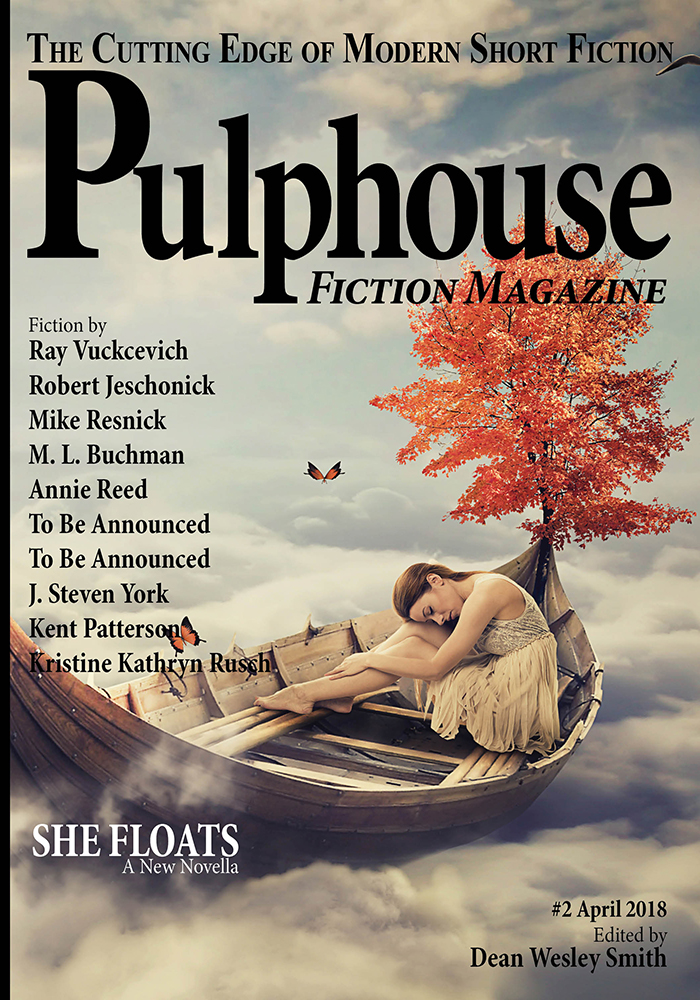 Old Pulphouse Magazine Subscriptions
If you had a subscription to the first run of Pulphouse Fiction Magazine and you still had issues left on your subscription when we shut down, write us at:
Subscriptions@wmgpublishingmail.com
Tell us that you had a subscription and we will give you a full year's electronic subscription to the new magazine. If you remember how many issues you had beyond a year, tell us that as well. We are honoring old subscriptions with electronic subscriptions.
Yes, we know twenty years ago your old subscription was for paper, but we can't do that I'm afraid for the old subscriptions. But we will give you electronic copies.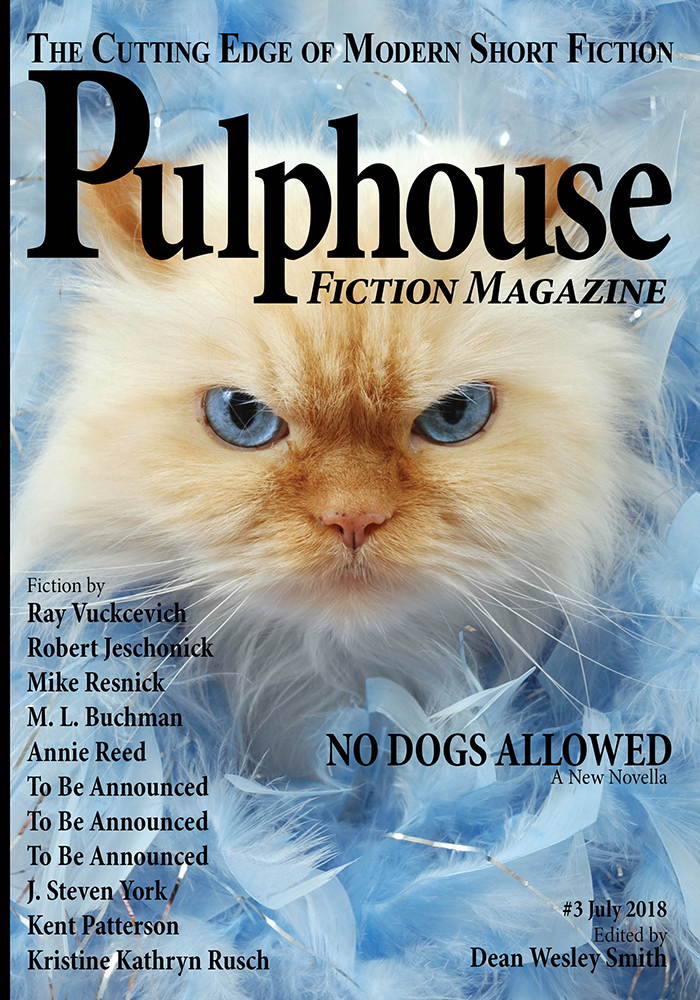 Prices and Such
On the Pulphouse Magazine web site we have subscription information, but are not set up yet to take new subscriptions. I will announce in a few weeks when that system is ready.
An electronic copy will be $4.99 and paper copy will be $7.99.
The Pulphouse Fiction Magazine web site is at www.pulphousemagazine.com As the spring goes by we will be adding lots of features to the web site and by the time this fall rolls around, it will have fiction on the web site as well, among other features.
A Pulphouse Story
So for those not familiar with the first run of Pulphouse Fiction Magazine, what exactly is a "Pulphouse Story?"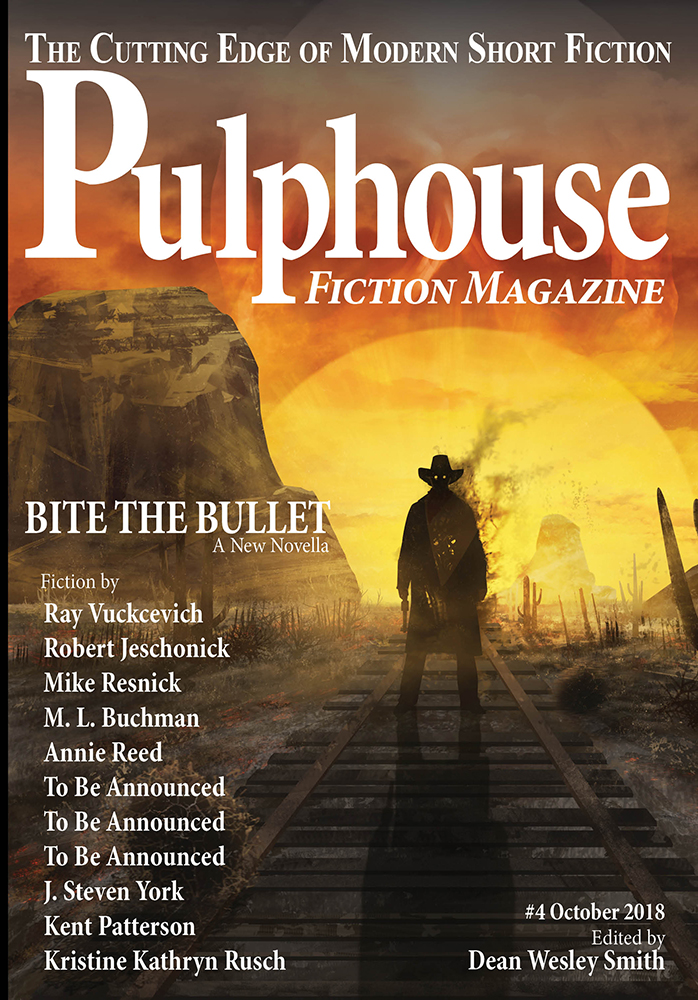 Simply put: Quirky. Different. High quality writing and not what you would expect.
We have no genre limitations, but by the nature of the strangeness of the stories, they often fall outside of normal genres.
The point of Pulphouse stories is to have fun. And there should be between 12 and 15 stories every issue. Sometimes more.
That's the Introduction
Pulphouse Fiction Magazine will be coming back to life over this year and hit full stride in January 2018.
We will be honoring the first run subscriptions with electronic subscriptions, even though those old subscriptions were with a different company.
We are not open for submissions. Please don't ask.
We're excited. Pulphouse is back. Go figure.
— Dean and Kris