Way Back Before Covid, We Did a Kickstarter…
January. Seems like a billion years ago, doesn't it?
The idea was part of the Make 100 promotion by Kickstarter, so we decided to publish 100 cat stories in twelve volumes called THE YEAR OF THE CAT. We planned on starting publishing in May and we did. And do one book per month, and we have. Even with Covid and fires and who knows what else coming this year.
So this month #5 just came out, right on time. #6 is turned in and Kris and I are working on #7. All fun.
Part of that Cat Kickstarter campaign was a workshop on Teachable (that you can still get) where I would talk about all 100 stories over the year and what was good about each one and why Kris and I bought it. I would start that once I got the paperbacks of each book. I have been doing that, although got behind for a short time, but now working on finishing the second volume and anyone in that class can now get the first five volumes to read on Teachable to stay ahead of me.
Very few signed up for that class, although I don't really care. I am having fun going over each story and really looking at why the story works. Great learning for me, that's for sure.
Anyone interested can get the books as well. They seem to be selling rather nicely (cat books after all) and I sure like them (but of course, I am the co-editor on the project, so I would.) And yes, Kris and I are putting some of our own stories in the volumes. In fact, I am writing a brand new series of cat stories for the volumes, which is also great fun.
So here is the first volume's cover…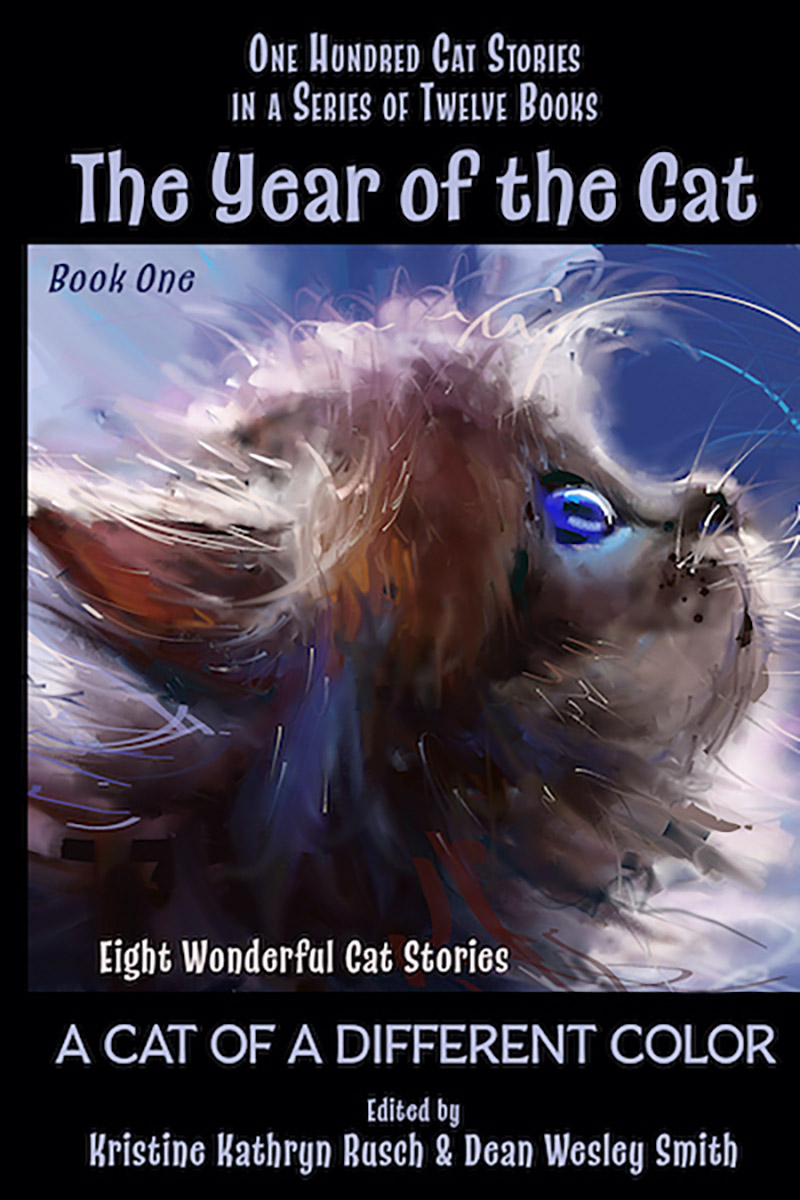 Get them all at Year of the Cat on WMG Publishing.
Cover for the volume that just came out…