Novel One: Day Seven…Finished
All Done with Novel One…
(As a reminder, the overall monthly challenge is to write four novels and gain distance every week on my step count, starting the first week at an average of 11,000 steps per day.)
The Day Went Like This…
Did about an hour of e-mail and then got out the door a little after 3 p.m. I did some business errands and then got to the WMG offices around 3:30. All the same as yesterday. Then I packed up some stuff for the south store and took it out there.
Then worked with Allyson on some covers. I found a piece of art that made me think of my Mary Jo Assassin series, so thought I might do that book next, so Allyson did me a cover for the book that is way cool.
I have no idea at all what the book will be about, but I am guessing there will be a diamond in it because the title is Death Takes a Diamond.
In case you never saw the very first Mary Jo Assassin novel, it was called Death Takes a Partner.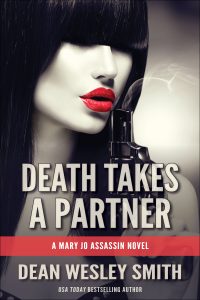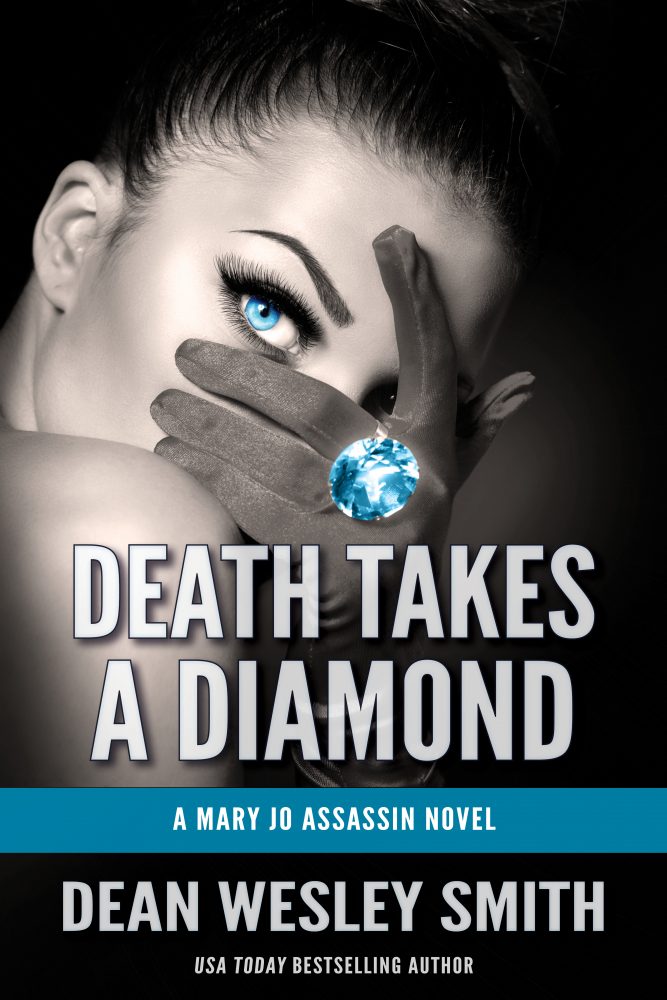 Cool covers, huh? I like how this series is looking. Thanks, Allyson.
So after I got done with the cover stuff, I worked at the office for two hours on workshop stuff, then I left the car at the office and walked home to get distance. A nap and then I cooked dinner. Then I walked back up to the WMG offices to get the car and then head to the grocery store for some supplies before making it back home.
Worked on some challenge reading and e-mail until around midnight, then went to the novel.
Writing…
Not sure how to describe tonights writing sessions. I did five of them from midnight until 5 a.m.
I had, because of another time travel issue, go back to the start once again. Last night I was only about a chapter away from finishing, but good that I didn't because of this new problem.
So I went through the entire book again, for the second time, something I really hate doing. I like cycling back, but not the entire damn book. But it had to be done because of dates and the math and other things I had wrong because of going one way but the ending needed another way.
I would say I took out just less than I wrote. I wrote about 3,200 original words, but the novel ended up only 38,000 words long. Only net 100 words for 5 hours.
But I'm going to count the words written, so I will count the 3,200 words new in five hours.
—————
The Writing of TOMBSTONE CANYON: A Thunder Mountain Novel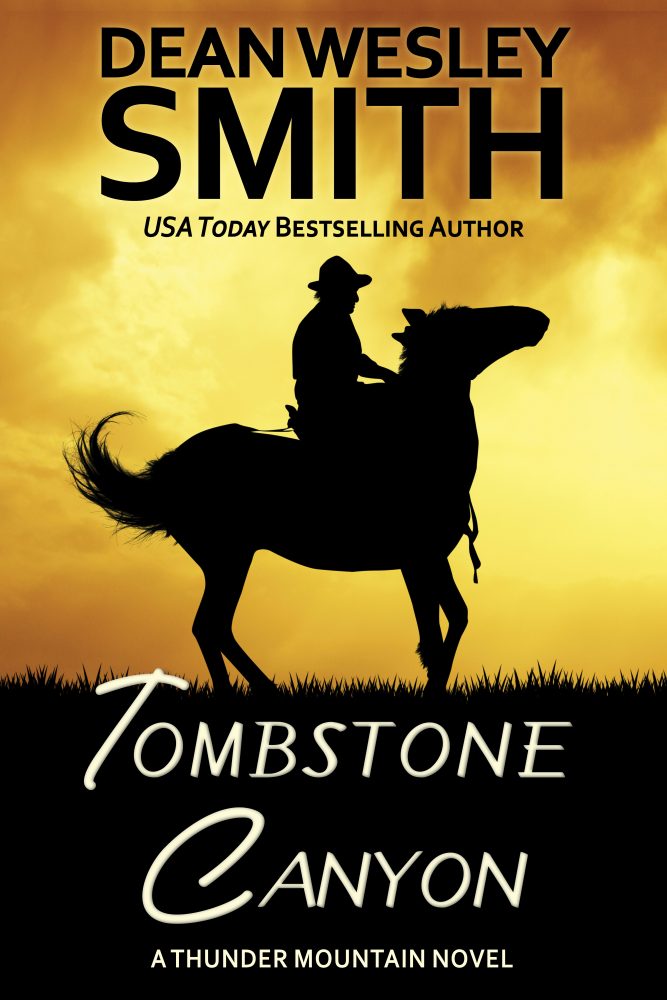 Challenge Day 1… Words written… 6,600.  Total so far… 6,600 words.
Challenge Day 2… Words written… 6,700.  Total so far… 13,300 words.
Challenge Day 3… Words written… 6,100.  Total so far… 19,400 words.
Challenge Day 4… Words written… 6,200.  Total so far… 25,600 words.
Challenge Day 5… Words written… 6,200.  Total so far…, 31,800 words.
Challenge Day 6… Words written… 6,100.  Total so far…, 37,900 words.
Challenge Day 7… Words written… 3,200.  Final Total…, 41,100 words. (Novel count is 38,000)
————–
STARTING TOMORROW
———-
The Writing of DEATH TAKES A DIAMOND: A Mary Jo Assassin Novel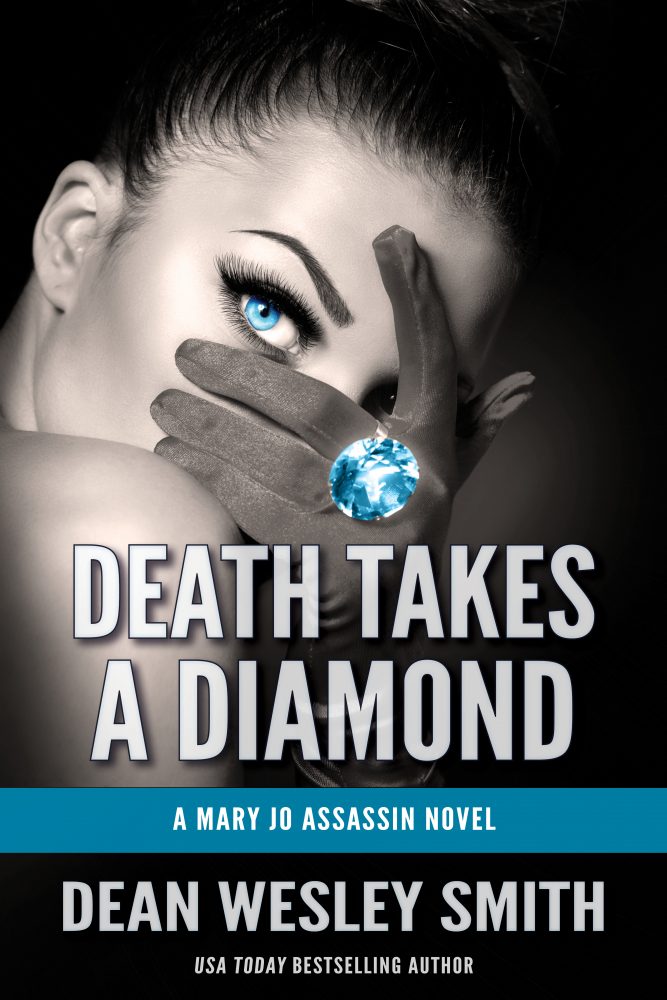 Challenge Day 8… Words written… 00.  Total so far… 00 words.
———–
The Day Breakdown
5 hours writing… 3,200 words
1.5 hours exercise plus normal movement… 11,100 steps
5 hours of work for workshops and meetings and such.
The rest television, cooking dinner, and so on. Plus 7 hours of sleep. One nap.
THE CHALLENGE SO FAR…
Days over 6,000 words… 6 of 7
Days over 11,000 steps… 7 of 7
34 hours of regular job work in seven days
—————
Tracking Word Counts… July 7th, 2017
Writing in Public blog streak… Day 1,387
— Daily Fiction: 3,200 original words. Fiction month-to-date: 41,100 words  
— Nonfiction: 00 new words. Nonfiction month-to-date total: 00 words
— Blog Posts: 400 new words. Blog month-to-date word count: 2,800 words
— E-mail: 21 e-mails.  Approx. 1,100 original words.  E-mails month-to date: 196 e-mails. Approx. 11,300 words
——————-
JULY ONLINE WORKSHOPS
All have openings at the moment. Information at
www.wmgpublishingworkshops.com
Any questions at all, feel free to write me. And if you are confused as to which workshop to take first, we have a full curriculum posted on its own page.
Class #1… July 11th … Depth #3: Research
Class #2… July 11th … Author Voice
Class #3… July 11th … Business
Class #4… July 11th … Endings
Class #5… July 11th … Writing Fiction Sales Copy
Class #6… July 11th … Writing and Selling Short Stories
Class #7… July 12th … Depth in Writing
Class #8… July 12th … Advanced Character and Dialog
Class #9… July 12th … Cliffhangers
Class #10… July 12th … Pacing Your Novel
Class #11… July 12th … How to Edit Your Own Work
Class #12… July 12th … Writing Fantasy
Depth #3: Research and Writing Fantasy are both new this month and will fill quickly.
————-
You can support this ongoing blog at Patreon on a monthly basis. Not per post. Just click on the Patreon image. Thanks for your support.