Yes, I Sometimes Write Young Adult…
My novel, the Adventures of Hawk reads like a young Indiana Jones fighting for his life on the Nile and discovering all sorts of nifty treasures along the way. Great fun to write and people tell me it is a great read.
It's in a bundle right now of young adult novels by some top young adult writers. I feel lucky to be a part of it, actually.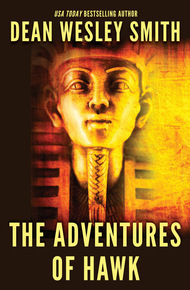 So you can get my novel and some other great ones on https://storybundle.com/ya If you like young-adult adventure fiction of all types, this bundle is for you or give it as a gift to a student who loves reading.
————
REGULAR WORKSHOPS…
This weekend I will be sending out the information to those signed up on the March regular workshops. All workshops have openings.
Sign up directly through Teachable or if you have a credit, write me.
https://wmg-publishing-workshops-and-lectures.teachable.com
Class #25… Mar 6th … Depth #3: Research
Class #26… Mar 6th … Author Voice
Class #27… Mar 6th … (empty slot)
Class #28… Mar 6th … Writing into the Dark
Class #29… Mar 6th … Writing Fiction Sales Copy
Class #30… Mar 6th … Writing and Selling Short Stories
Class #31… Mar 7th … Depth in Writing
Class #32… Mar 7th …(empty slot)
Class #33… Mar 7th … Cliffhangers
Class #34… Mar 7th … Pacing Your Novel
Class #35… Mar 7th … Novel Structure
Class #36… Mar 7th … Writing Fantasy
April workshops will be available on Teachable in a day or so and I will do the schedule for the summer workshops shortly. It will include a few new ones.
————
WEEKENDER POP-UP WORKSHOPS STILL HAVE OPENINGS
March 15-18th
— Adding Tension to Your Writing
— Making a Living in 2018/19 With Your Fiction
— Controlling Fear of Failure
Sign up directly through Teachable. When a class reaches five writers, it will no longer show as available.
https://wmg-publishing-workshops-and-lectures.teachable.com
——