NanoWriMo Writing Bundle…
Every year Kevin J. Anderson puts together a fantastic bundle of writing books through Storybundle.com. And this year, in my opinion, he outdid any other year.
I have read or looked at most of the books in this group, and I know a lot of the authors, and folks, this bundle is a real deal.
Craig Martelle from the 20to50 conferences has a book in here. Joanna Pen, Kevin McLaughline, Blaze Ward, Jamie j. Ferguson, Simon Haynes, and Andrea Pearson to name just a few.
Plus Kris has a great book and Kevin and Rebecca teamed up to write one as well. And, of course, I got one, my very first nonfiction book on writing that detailed out my experience writing a 70,000 word ghost novel in ten days.
You folks like to keep learning, this is the bundle for you.
https://www.storybundle.com/nano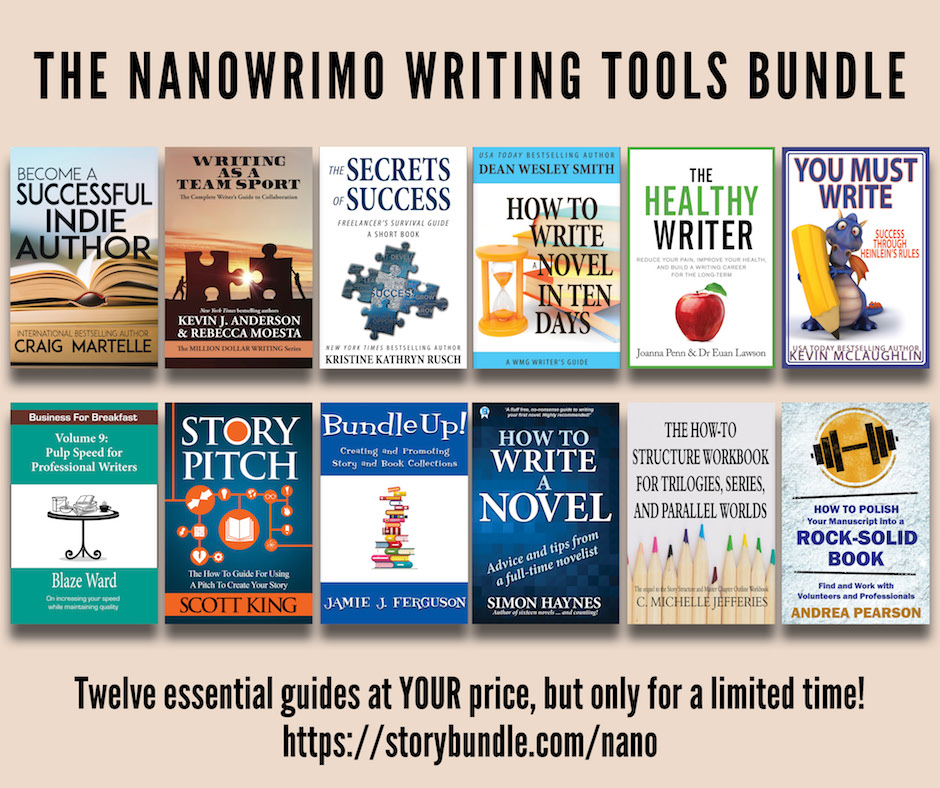 And check out the fantasy story bundle running right now on StoryBundle.com as well. I have a novel in it as well.