Last Day of the Workshop Half-Price Sale!!
Ends Tuesday Evening…
If you want any workshop or class or lecture or subscription on WMG Publishing Teachable at half price, simply hit purchase and then on the next page put in the code IN-BETWEEN
This is the last day of the sale.
ALSO TODAY, all May workshops have started. And the two May/June Collections Workshops have started.
Yes, you can get any of those at half price as well. And even a lifetime subscription or jump into a challenge.
We have been doing these sales to help writers stay focused and safe during this pandemic. We hope they have helped you over this last year.
Now we ask one favor in return. If you have not gotten your vaccine yet, please get it.
If you have yours, but know of a friend who has not gotten their vaccine, drive them to the pharmacy to get one, make an appointment for them, help them out.
This is not political, this is just sanity. Save lives.
And don't miss the last day of the sale.
Okay, business stuff over…
NOW ON A WONDERFUL NOTE…
Kris and I are going out for dinner in a real restaurant tomorrow for our 35th anniversary. We can do that because we are both vaccinated completely.
35 years!!! Wow!!!
Even though I have spent most every hour with her in a condo for the last pandemic year, I am so looking forward to spending an evening with the fantastic woman I have been lucky enough to be with now since that day in New Mexico we met 35 years ago. Why she has put up with me for all these years, I have no idea, but I have now been with her for exactly half of my entire life. (She pointed that out tonight. (grin))
I have to add that it is by far the best half.
I have to be the luckiest person on the planet.
Thanks Kris. Happy Anniversary.
Now for some pictures of a life together…
A few months after we met in 1986, we had made it to Eugene, Oregon, to live. Holy crap we were young. She had just turned 26, I was 35 in this picture.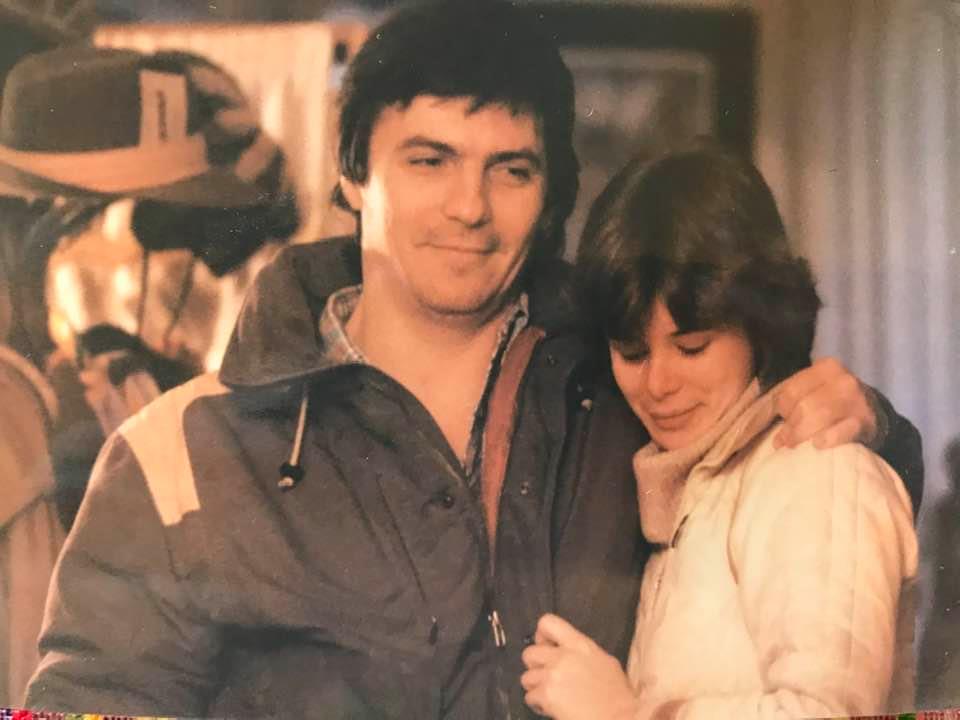 The next picture is the winter of 1988 in Eugene, Oregon at a writer's Tuesday meeting. Issue #3 of Pulphouse Hardback had just come out. We had both sold novels at this point and a ton of short stories. We were headed for a major sf convention the next day. Patrick Price, the editor of Amazing Stories was sitting beside Kris. She was still three years from becoming the editor of F&SF Magazine and I was three years from starting Pulphouse Fiction Magazine… the first incarnation.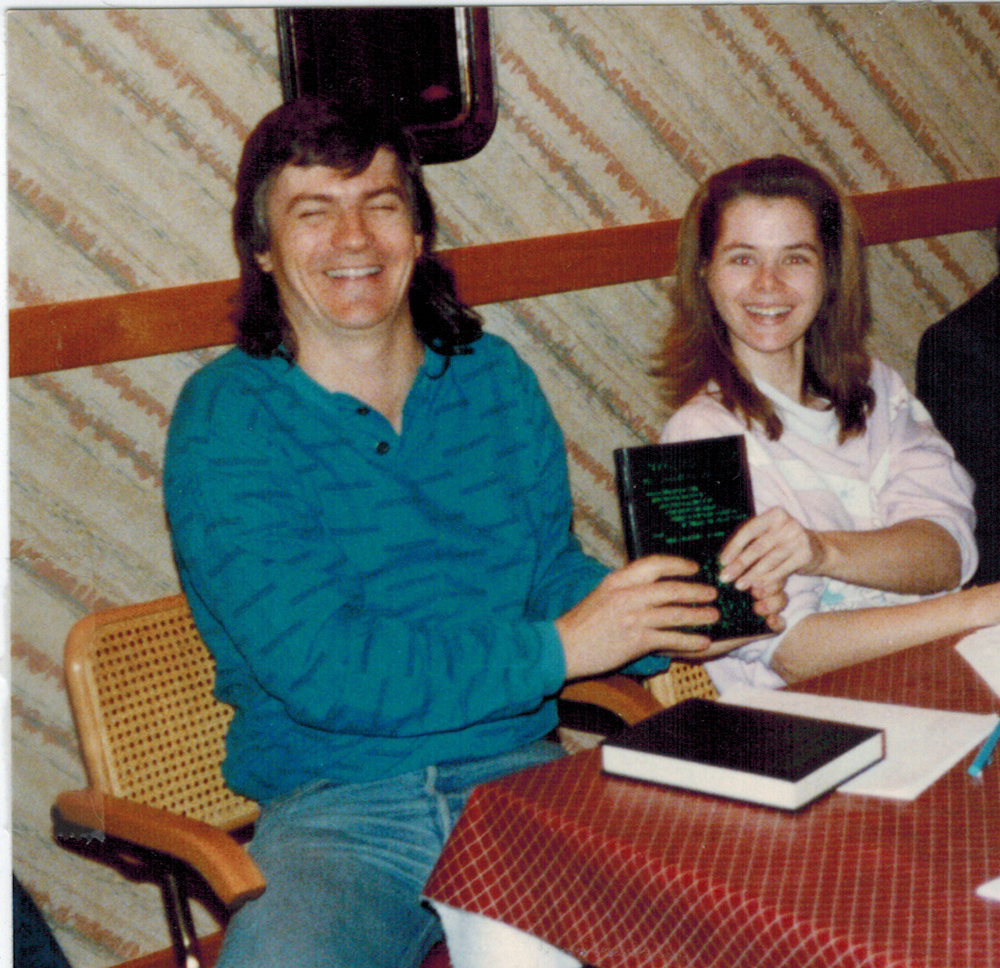 Kris and I in New York at some business breakfast with some editor or agent. They all blur in those early 1990s. We were in New York three or four times a year doing dozens of these breakfasts, lunches, second lunches, and dinners every trip. Nature of the writing business back then. From the look of our hair at this point, we both had well over 20 novels published and the total was climbing fast. More than likely Kris was editing F&SF.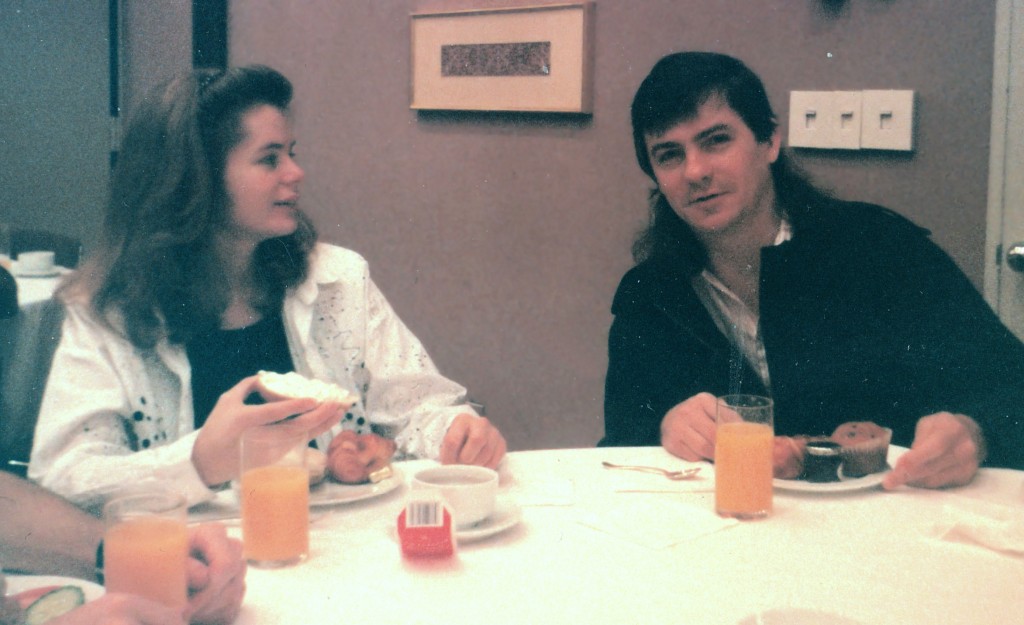 Kris and I teaching in the WMG Publishing offices in Lincoln City, OR, about eight years ago. That was a huge room and a comfortable place to hold workshops.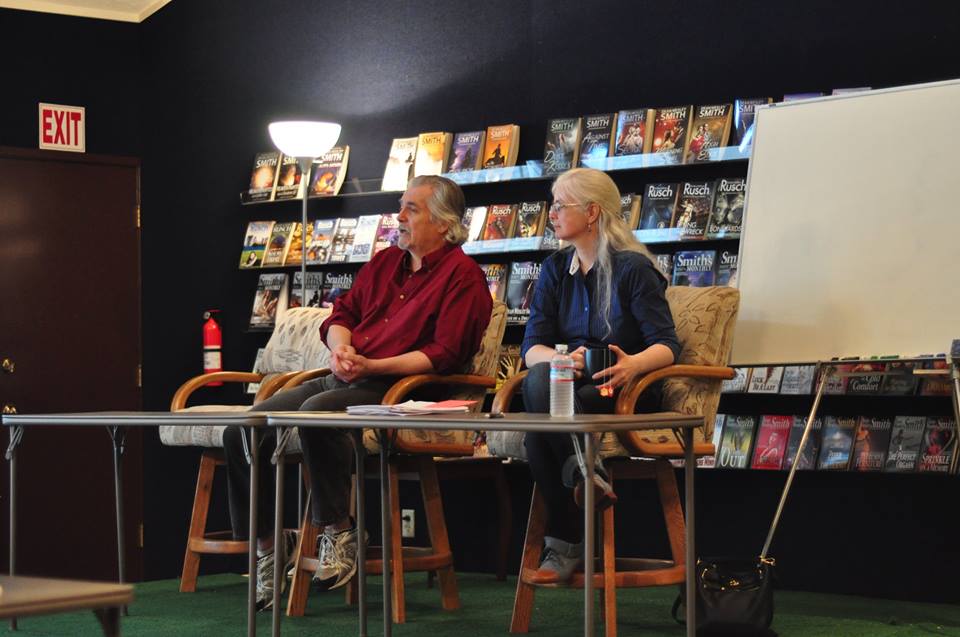 Now we live here in Las Vegas. This is us at a concert just before the pandemic, still having a blast after 35 years.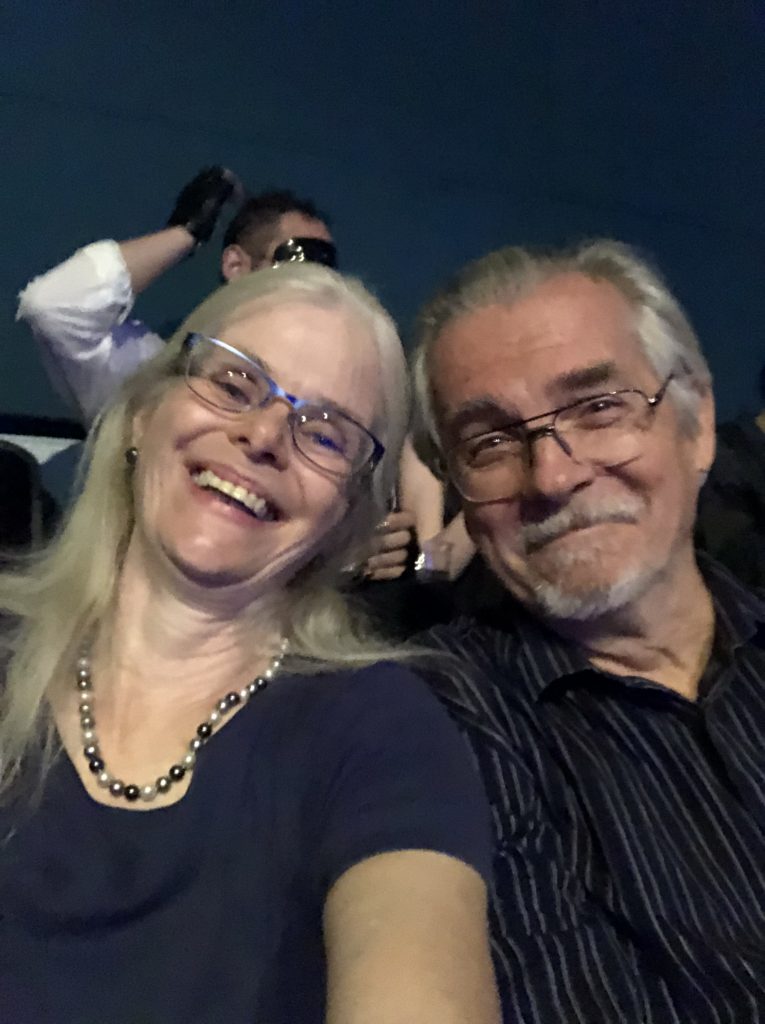 Love you, Kris. Thanks for a wonderful 35 years and counting.