How to Write Fiction Sales Copy: Chapter Four
HOW TO WRITE FICTION SALES COPY
CHAPTER FOUR
(Summary. This book is coming about because I need to write 32 story blurbs for the 32 short stories I wrote in July for a book titled Stories from July.)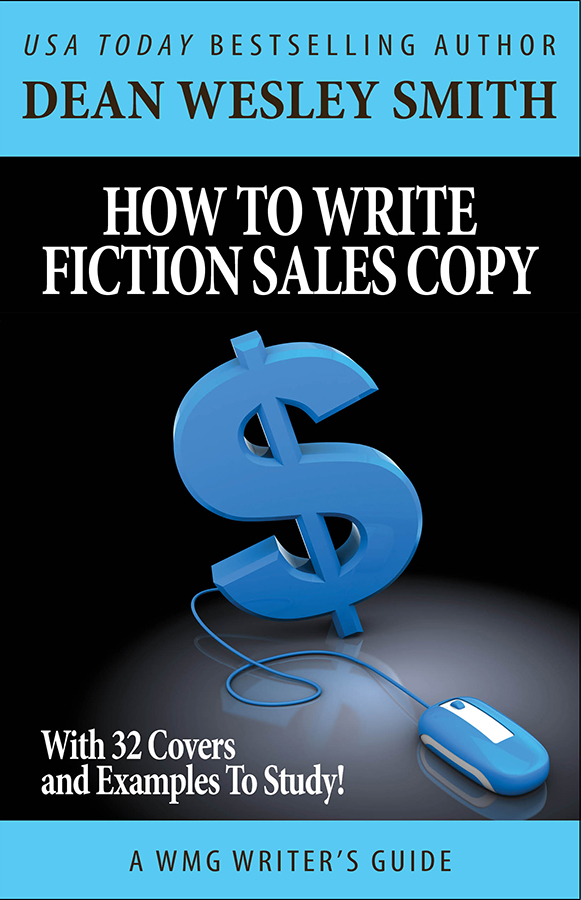 In the first chapter of this book, I touched on what I call "The Author Problem" and gave a basic formula that I sometimes use to give blurbs a structure.
And in chapter two I laid out another formula for writing blurbs. And in the third chapter I talked about a method Lee Allred uses.
This chapter I want to note that sometimes you can use varied versions of first lines from your story in your blurb. And other kicker lines from your story as well.
The first lines have to be good ones, and often you will have to alter them into sales language, meaning no passive and punchy.
But watch for those first lines.
Let me give you an example with this next story.
—-
The Great Alien Vibration

As first dates go, a failure for him, a total success for her. 
As first alien contacts go, he will walk funny for a few days.
Jimmy Loche asks Stephanie Peters to a special test of a new movie done with brand new technology. A first date that never reaches a second date.
Put it this way, she enjoyed the movie. Enough said…
—
Another story that could be ruined if I gave too much away on the cover or the blurb. And when I wrote the first two lines of the story, I knew instantly they would also be the first two lines of the blurb.
Those lines set the tone, both in reading the story and for the blurb.
Then I jumped to a plot point from the first page.
Last paragraph was back in tone.
Tone, tone, plot point, tone.
A very simple formula for blurbing really wacked-out stories like this one.
So this one was also a perfect example of being able to use the first lines of a story in the blurb. Sometimes, in the right circumstances with the right story, that really works.
—
A Great First Day: A Ghost of a Chance Story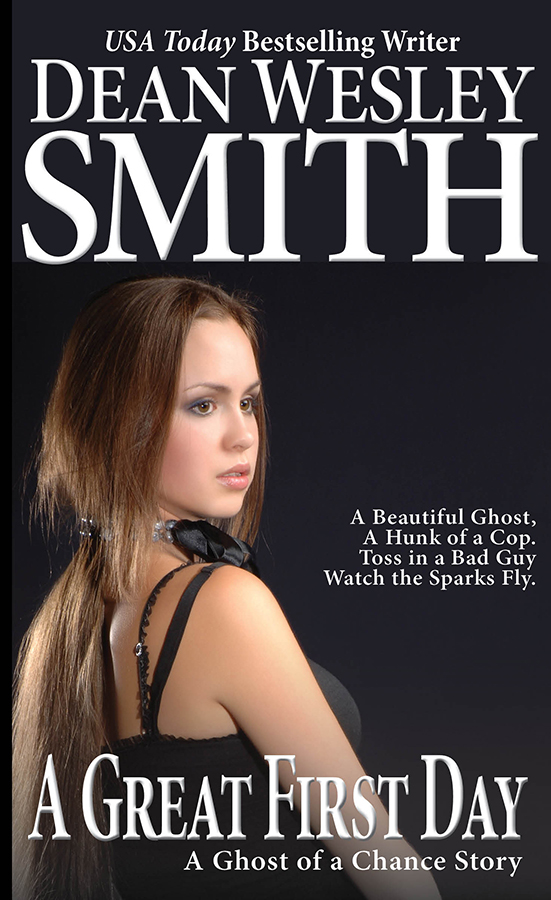 Eve Bryson, ghost agent, assigned to work with Deputy Cascade, superhero cop.
Cascade rolls nice guy, handsome stud, and superhero into a tight package. What could a horny ghost of a girl do?
Before Eve suggests a ghost affair, they experience a first day on the job together. She soon learns that lust sometimes takes a side seat to saving lives. 
A Ghost of a Chance story that expands the universe. Don't miss this one if you enjoy the series. Or if you want to jump into the series for the first time.
—
This story was the second story in the series and the second one with these two characters. I even used the same model on both covers.  Both stories stand alone completely, which is darned hard to do when one follows the other, sort of.
I reverted back to the standard opening hook for two paragraphs that introduces the two characters. Critical in a romance.
Third paragraph is plot.
Last paragraph is pitch, call to action.
I thought about using the first few lines from this one as well, but the sentences are passive and they wouldn't work if I changed the verbs. So this one didn't work on todays topic at all, but at first glance I thought it would.
And like the first story in this series, the Author Problem of tossing in far, far too much plot was a nagging temptation. Really hard to keep this one on the first page or so of the story.
Super hard because there is some cool stuff in this story.
—
The Face in the Fullness of Time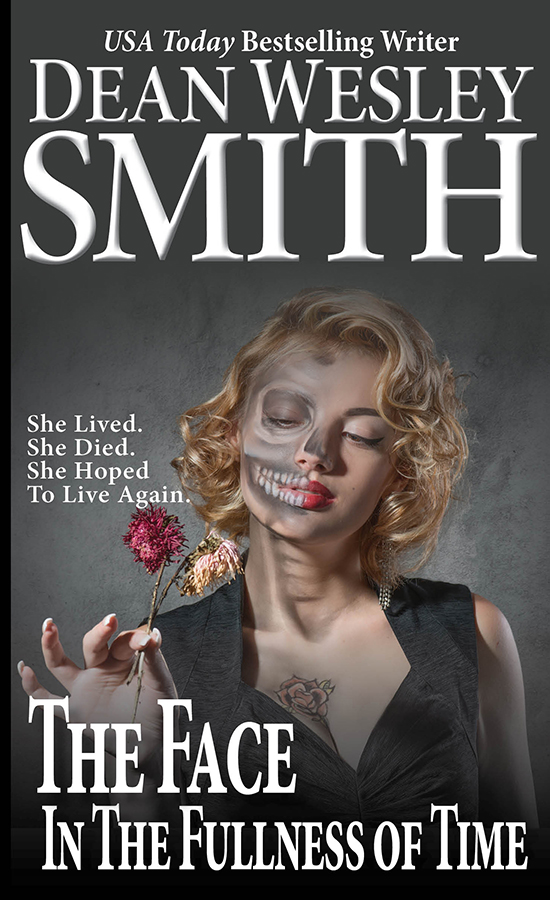 The dream vanished with the picture. 
Lena loves her life, being alone, until reminded that she killed a boyfriend in college. Self defense, since he hit her, beat her, abused her. 
What did she do?
What didn't she do?  
And could she ever live in peaceful solitude again? A crime story that might just surprise you. 
—
The first line of this blurb is also the first line of the story. So this is another instance when that really works well.
This crime story could have been totally destroyed for readers by one wrong word in the wrong place in this blurb. So with this one I went back to the standard form.
Paragraph one hook. (First line of the story.)
Paragraph two is plot from first two pages of the story.
Paragraph three through five are questions about the story that a reader would be thinking after the little bit of plot, with a direct comment to the reader in the last paragraph.
This is one nasty story that Kris loved. So knowing she loved it and I had no sense of the story, even looking back at it, the best choice when doing a blurb in my situation is extreme caution and surface first page stuff.
So that's what I did. Extreme caution.
And the best way to do that is use the first sentence or so in the blurb. Two out of three in this chapter did just that.
So watch for those first hook sentences when writing blurbs. Might save you time.
—
Author Problem Check
Did I get into any author problem on any of these three stories? All were difficult because of author problems. But I think I stayed out of them once again.
Were there any passive verbs in any of the three blurbs? Nope, none that I can see.
Did I once go "and then this happens" with the plot I did reveal? Nope
I think all three of them don't have any author problems. But all three wanted to have more plot in them. These three this chapter were very, very difficult to do.
Onward to more blurbs.