One of My Major Influences…
Not so much for his writing, but for Kuttner's ability to write a lot of stories. And his partnership and marriage to C.L. Moore.
Henry Kuttner died in 1958 at the very young age of 43, so I never had the pleasure of meeting him. Or C.L. Moore for that matter, mostly because she stopped writing and left the field in 1963. But she was maybe the most important of the early women writers in science fiction.
Kuttner (and Kuttner and Moore together) did well over 300 short stories and a ton of novels, publishing under more than a dozen major pen names, plus their own names. I believe that Kuttner is one of the great forgotten names of the pulp period. (I am not the only one who has thought that. Bradbury, Zelazny to name a few others believed the same thing.)
So Dean, What Brought Up All of This?
Well, I am in the process of sorting our digest collection. We have just about every issue of every digest in mystery and science fiction and fantasy and horror from 1943 to 2,000. (And a ton of duplicates I have to figure out what to do with.)
In the sorting, I found four nifty little digest-sized books by Henry Kuttner. They are part of a series that was put out in Australia from 1953 to 1955 of about forty novels, reprinted from the American Pulp Magazines. The series was called The American Science Fiction Magazine. They are nifty little digest-sized issues with a slick cover and exactly 34 pages each. Double column, small print. Saddle stitched (stapled) and printed on pulp paper.
Now back last year I did 100 short story paperbacks. Did a Kickstarter campaign for it and everything. My short story paperbacks are 5×8 trim while these are a quarter inch shorter and a quarter inch wider. (older Digest size)
But these were numbered and marketed as a monthly magazine, just one short novel per month from a major writer. In this new world, we can do anything. This is one of those things you sort of look at and go, "Hmmmmm…."
So here they are for kicks and giggles and a reminder that a lot of great writers went before us, and publishers all over the world have had some really fun ideas.
And by the way, Stanley Pitt did all the nifty covers. He was a very well-known Australian cartoonist who died in 2002.
First one is #28, "Way of the Gods," published in 1954. First published as a novel in 1947 in Thrilling Wonder Stories.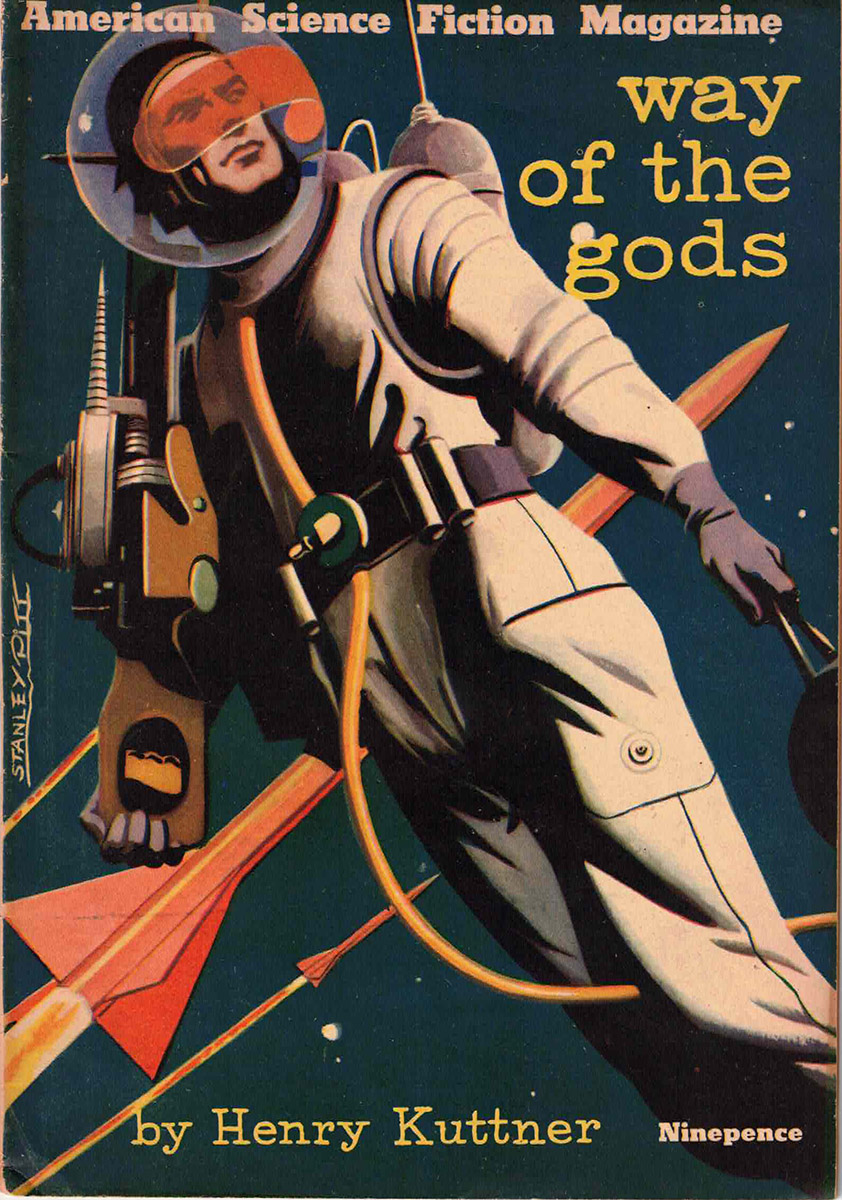 Second one is #29, "Remember Tomorrow" published in 1954. First published as a novel in 1941 in Thrilling Wonder Stories.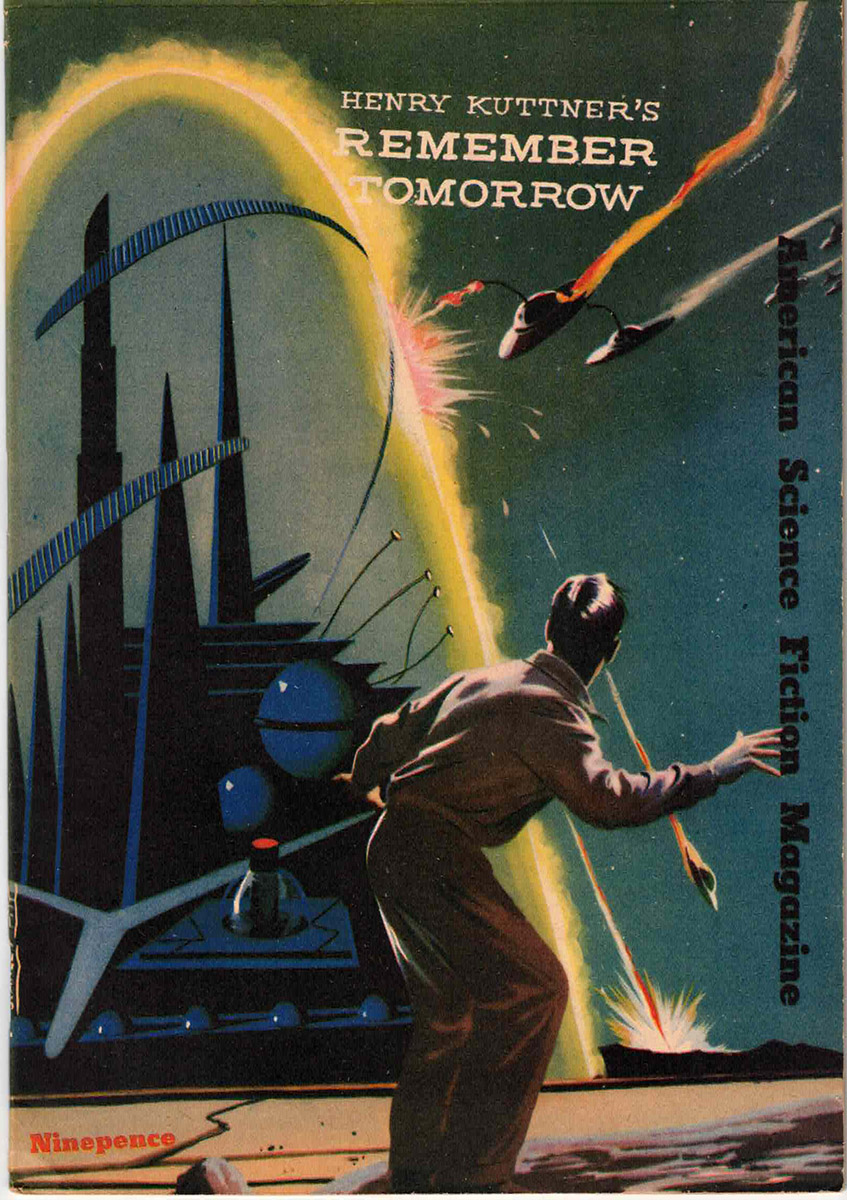 Third one is #34, "Sword of Tomorrow" published in 1955. First published as a novel in 1945 in Thrilling Wonder Stories.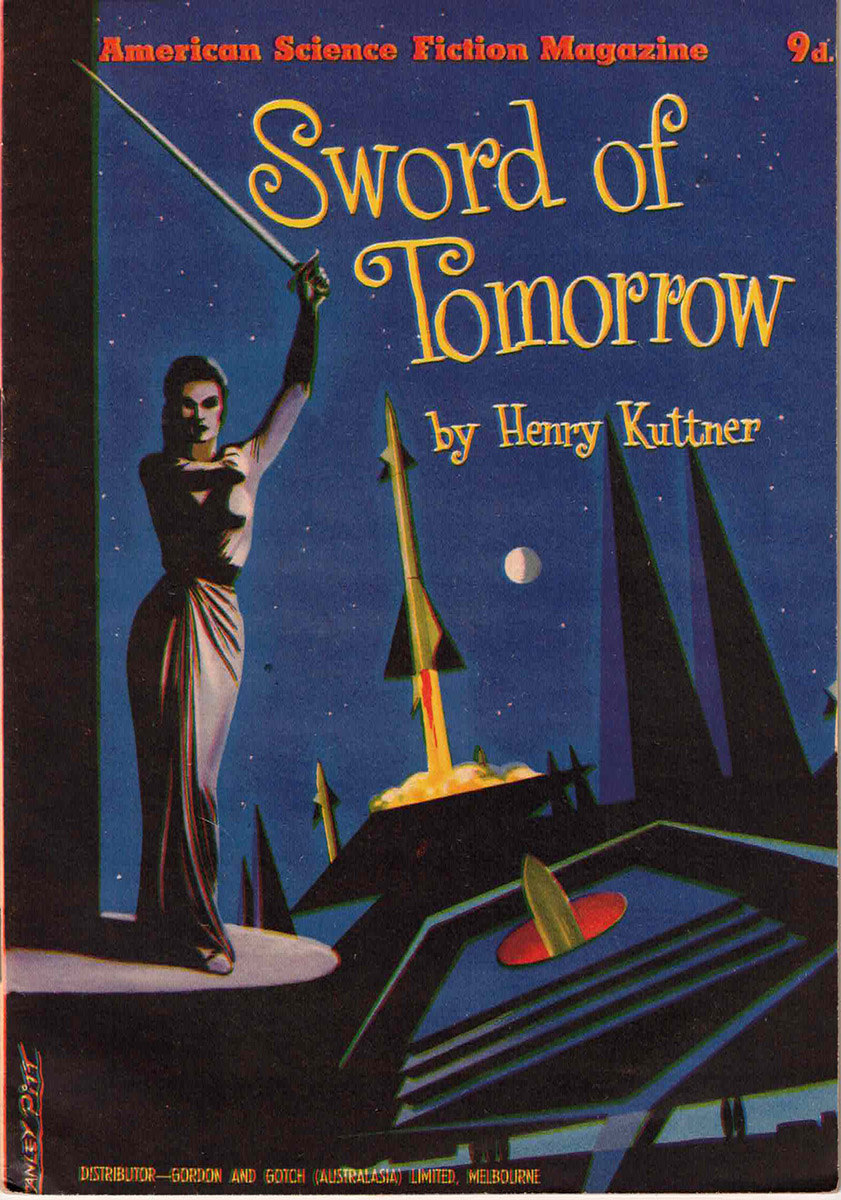 Fourth one is #38, "As You Were" published in 1955. First published as a novel in 1950 in Thrilling Wonder Stories.