Fun Workshop Poll Results
Fun Workshop Poll Results

Thank you, everyone, for chiming in on what might interest you on the three workshops Kris and I were talking about.
Very clear that the Expectations (writing on the rails) workshop and the Mystery workshop were the two big winners.
More on that below..
——-
The Day
Got out of bed late and missed one meeting and from that point on the afternoon seemed to be behind. So I did some work in our new bookstore and then headed home to take a nap.
Kris cooked dinner, I did dishes and did e-mail and then went to reading a book I've been looking forward to reading.
So didn't get to the writing until around 11 p.m.
I did 1,050 words before heading to watch television.
Spent too long watching television and didn't get back to the writing until around 2:30 a.m.
Wrote 1,100 words before 3:30 a.m.
Took a short break, then wrote 1,300 words before 4:20 a.m. when I stopped to come over here and write this.
So 3,450 words.
————-
July Workshop Schedule
All July workshops have room. All are limited to five writers max.
All details at www.wmgpublishingworkshops.com
Class #1… July 5th … Author Voice
Class #2… July 5th … How to Write Thrillers
Class #3… July 5th … Adding Suspense to Your Writing
Class #4… July 5th … Plotting With Depth
Class #5… July 5th … Character Development
Class #6… July 6th … Depth in Writing
Class #7… July 6th … Advanced Character and Dialog
Class #8… July 6th … Cliffhangers
Class #9… July 6th … Pacing Your Novel
Class #10… July 6th … Teams in Fiction
Classic Workshops and Lectures are also available at any time.
————-
Nifty New Bundle 
My Seeders Universe novel, Morning Song is in a new science fiction adventure bundle. Morning Song is about a massive ghost space ship inward bound to cause destruction in a galaxy. Massive science fiction adventure on a very large scale. If you haven't read any of my Seeders Universe novels, this would be a good one to start with.
You can get the bundle at www.storybundle.com/scifi
And oh, yeah, you also get science fiction novels in this bundle by Kevin J. Anderson, Kristine Kathryn Rusch, Alan Dean Foster, Brian Herbert, Todd McCaffrey, Jean Rabe and Gene DeWeese and others.  Plus two major sf anthologies and also Tales of Dune edited by Kevin J. Anderson and Brian Herbert.
14 books total plus a sneak peak of a new Dune book and a new major bestselling book by Kevin.
So buy it for my book and when you get a chance, read all the rest of them as well. (grin)
————-
Topic of the Night: The Workshop Poll 
Again, thank you everyone who either wrote in the comments or directly by letter what workshops you liked better and had more possible interest in. Kris and I both thank you.
It's clear that the Expectations (writing on the rails) workshop had the most interest, followed closely by Writing Mystery. And a number of people asked for more business focused workshops, which we will do later this fall or winter.
One writer asked if what I mean by writing on the rails was similar to making sure you fulfill promises to the readers that you have given them.
That's exactly it. That's why the workshop is going to be called Expectations. Meaning reader expectations, but it could be called Fulfilling Promises just as easily.
What do I mean by "Fulfilling promises to your readers?" This takes all sorts of forms, and why learning about this is going to take a six week workshop.
The most basic forms of this: If you put a spaceship on the cover of your book, you better give your readers science fiction. Very simple, huh?
But yet, so difficult. All of us have read books, or attempted to read books that we put down and said, "That wasn't what I expected."
Somewhere along the way, the author promised you, the reader, a certain type of book and then didn't deliver on that promise. And more often than not, the promise is subtle, from how a book opens to a form of blurb.
And 100% of the time, the author didn't know the promise they were making or even how to fulfill the promise. (A reason why the Sales Copy workshop is so critical to so many.)
And from there expectations of readers gets really complex,
Let's say you are writing a mystery. Fine. But you don't understand what readers expect in a mystery. And when they expect it and what to do with that expectation.
Chances are when you miss, you are forcing your story down a road because of some outline or something instead of letting your creative voice play. The creative voice, when given the awareness, knows the rails, knows the structures.
Again, that is why this is a six week workshop to even get the awareness going in many of the genres on this issue so your creative voice can then run with it and make your readers happy.
This workshop will also be about how to balance paying attention to the readers too much and allowing them into your writing process (thus critical voice in) vs writing with only creative voice and staying on the rails of a book enough to make it satisfying and not dull and predictable at the same time.
So again, thanks everyone. Kris and I will announce the new workshops at some point here. Both expectations and mystery workshops. They should both be fun.
————-
The Writing of The Taft Ranch: A Thunder Mountain Novel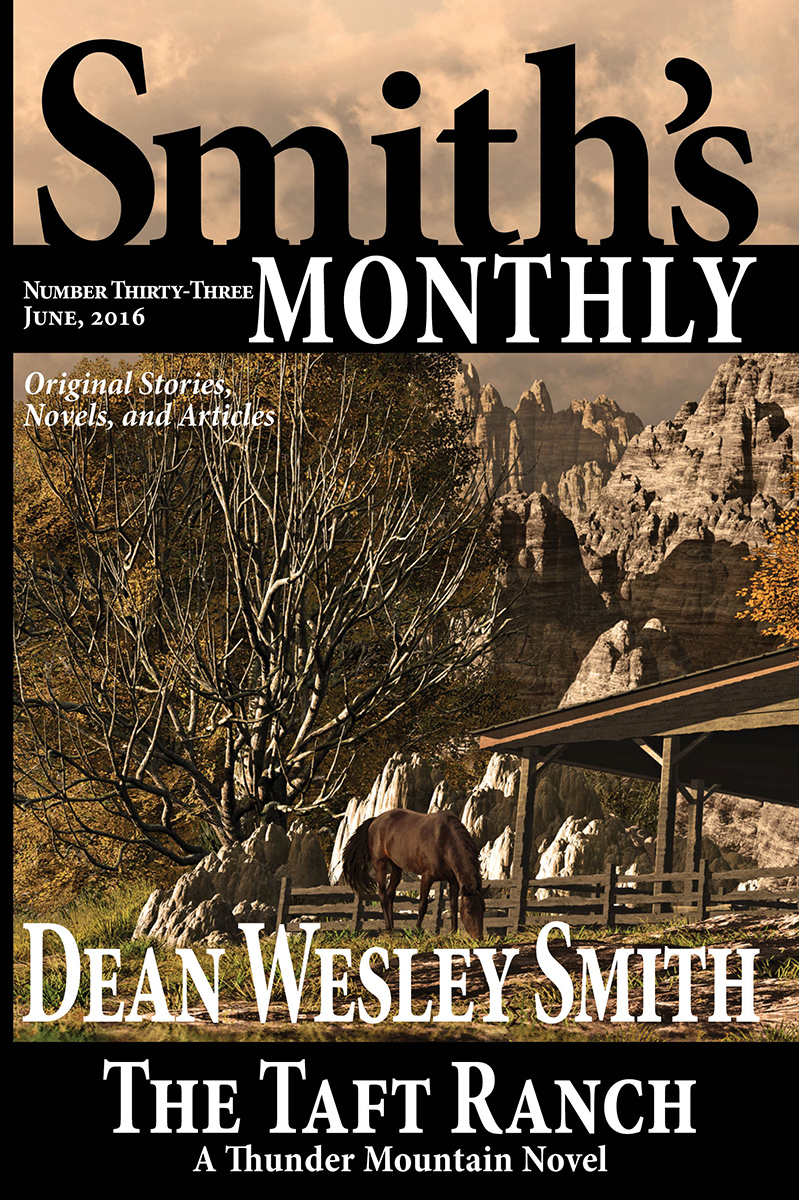 Day 1… 1,050 words.   Total words so far… 1,050 words.
Day 2… 3,300 words.   Total words so far… 4,350 words.
Day 3… 5,250 words.   Total words so far… 9,600 words.
Day 4… 5,350 words.   Total words so far… 14,950 words.
Day 5… 4,350 words.   Total words so far… 19,300 words.
Day 6… 4,250 words.   Total words so far… 23,550 words.
Day 7… 4,800 words.   Total words so far… 28,350 words.
Day 8… 2,450 words.   Total words so far… 30,800 words.
Day 9… 3,450 words.   Total words so far… 34,250 words.
——————
Totals For Year 3, Month 11, Day 23
Writing in Public blog streak… Day 1,009
— Daily Fiction: 3,450 original words. Fiction month-to-date: 59,500 words  
— Nonfiction: 00 new words. Nonfiction month-to-date total: 00 words 
— Blog Posts: 800 new words. Blog month-to-date word count: 14,700 words
— E-mail: 12 e-mails. Approx. 800 original words.  E-mails month-to date: 364 e-mails. Approx. 24,700 words
— Covers Designed and Finished: 0. Covers finished month-to-date: 2 Covers
——–
You can support this ongoing blog at Patreon on a monthly basis. Not per post. Just click on the Patreon image. Extra stuff for different levels of support and I will be adding in more as time goes on. Thanks for your support.
Or you can just toss a tip into the tip jar with a single donation at PayPal. Either way, your support keeps me going at these crazy posts.
And thanks.


If you would like to leave a tip just hit Paypal.me/deanwesleysmith (Goes to WMG Publishing account, but I'll get it just fine.)