Fiction River Subscription Drive: Take Two
The Second Fiction River Subscription Drive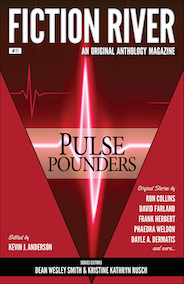 That's right, we're doing it again. It seems we have a tradition. We started Fiction River on Kickstarter in 2012, did a successful subscription drive in September of 2014, and now two years later here we go again. You can see the Kickstarter drive .
Kris and I have been the executive editors of this fantastic project right from the start, and also edited a bunch of volumes. We are in year #4 now and going strong and very proud of every issue.
And yes, that is an original Frank Herbert story in Fiction River: Pulse Pounders.
You can see full details and information about Fiction River at www.fictionriver.com
Here are some details about Fiction River:
Fiction River is an original anthology series. Initially, we based it on the anthology series of old—Universe, Orbit, Pulphouse—but rapidly, Fiction River evolved into its own entity.
First of all, Fiction River publishes more than one genre. We've covered the spectrum, from science fiction to romance, mystery to fantasy. We've combined genres, publishing stories that can't even be categorized.
Second, we publish all kinds of writers. We publish thriller writers alongside romance writers and sprinkle the mix heavily with fantasy and science fiction writers.
Interestingly, we've published seven New York Times bestsellers alongside seven writers who sold Fiction River their very first stories. But we were a bit snobby on our bestseller count, because we've published a lot of USA Today bestsellers and bestsellers from other countries. We've published Grand Masters, award-winning literary writers, Nebula winners, Lambda winners, Hugo winners, RITA winners, Edgar winners—and future winners of those awards, as well.
So far, in our 19 volumes in print, we've published 257 different stories by 132 different writers.
Pretty cool, huh?
New Project Added to Fiction River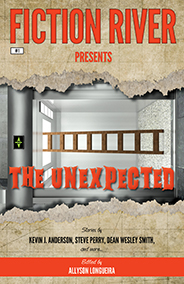 Some authors know because they have gotten checks, but in the spring of 2016, award-winning editor Allyson Longueira started Fiction River Presents, combining stories from all the first 19 issues into unique and fun volumes.
Fiction River Presents will be published in the months between the regular Fiction River volumes and will be available for subscription as well, starting through the kickstarter campaign we are doing now.
So now every month we have a Fiction River or Fiction River Presents going out.
We're really excited about that.
And coming in the future will be Fiction River bundles among other cool stuff.
Fiction River just keeps on growing.
The New Kickstarter Rewards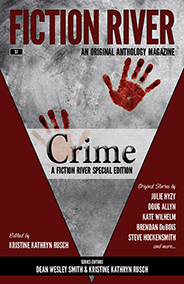 All kinds of fun stuff this time.
— Electronic and paper subscriptions for three, six, and twelve issues of both Fiction River or Fiction River Presents.
— Combination subscriptions to both in both electronic and paper.
— A combination subscription to all three WMG periodicals, Fiction River, Fiction River Presents, and Smith's Monthly.
— A really fun, very limited two-book set, numbered and signed by Allyson Longueira of a Fiction River Presents and a Kevin J. Anderson story.
— A discount to $40 on lectures. (Normally $50 or more.)
— A discount to $250 on a six-week online workshop and a discount to $750 for three online workshops. (We never discount our workshops and lectures except for these Fiction River kickstarters.)
— Six of the WMG Publishing writing books, three from me, three from Kris in either electronic or paper formats. If you get the paper, Kris and I will sign them all.
— And really fun for me, I will write a character or characters of your choice into three stories that will appear in Fiction River. If you want to put a friend in a story, I will have to get the friend's permission to use them, of course. Or you can just make up a character(s). Only two of those awards available.
So some really fun stuff. And we have some great stretch goals as well if we make it that far.
So we just launched. Go to the on Kickstarter if interested.
And we really, really appreciate your support of Fiction River. We are very proud of the first years and plan on going into the future for a very long time. Thanks!
And here is the main video. Lots of fun.