Day Four: Novel Challenge
Day Four: Novel Challenge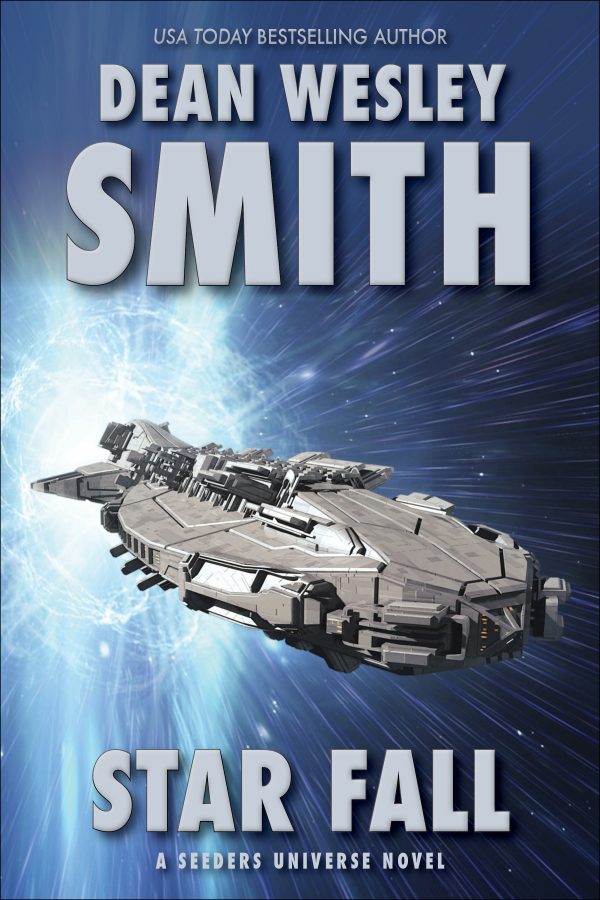 This novel challenge is shaping up to be very, very different from the one I did that is in the book How to Write a Novel in Seven Days. No surprise, I know.
I got out of the house and made it to the writer's meeting at 2 p.m. up at WMG offices. Stayed and talked until around 4:30 p.m., then went to my office to work on workshop stuff.
Worked there until after 7 p.m. before heading to get groceries and cook dinner.
Meeting and work 5 hours.
Right after dinner around 9 p.m. I got in here, did some e-mail, and then managed 900 words before Kris and I went out for a walk so I could get my five miles for the day. Hit it by 11 a.m.
Exercise just over 1 hour.
Got back in here and wrote another 1,200 words by midnight before going to watch some television.
Back in here around 1 a.m. and managed another 1,200 words by 2 a.m.
Short break, another 1,300 words by 3 a.m.
Short break, another 1,100 words by 4 a.m.
One more short break and did another 500 words before tossing in the towel.
So 6,200. Gained a few hundred more words for my bank.
About 5.5 hours of writing time.
I can say this clearly, I doubt I will make the seven thousand words tomorrow. Highly doubt it. Just can't spend that much time at a computer with all the assignments I need to do for the workshops as well.
Plus, all afternoon and into the early evening, a bunch of professional writers are going to be gathering at the WMG Publishing north store to alphabetize paperback books in the bookstore part. It's going to be great fun and lots of pizza.
Plus I need to do my normal Monday business stuff. Yup, the day will be a zoo.
And all that is going to make 7,000 words almost impossible. But I have eight hundred words in the bank, so going to give it a run. Even if I fall behind slightly, that will be all right.
And I have no idea where this novel is going or why? Standard at this point in one of my books.
——
Day 1… 3,000… Actual words… 3,100. Total so far… 3,100 words
Day 2… 4,000… Actual words… 4,400. Total so far… 7,500 words
Day 3… 5,000… Actual words… 5,100. Total so far… 12,600 words
Day 4… 6,000… Actual words… 6,200. Total so far… 18,800 words
Day 5… 7,000… Total word count to be over… 25,000
Day 6… 8,000… Total word count to be over… 33,000
Day 7… 9,000… Total word count to be over… 42,000 (or end of book)
———-
September Online Workshops

Click the workshop tab above for description and sign-up or go to www.wmgpublishingworkshops.com.
Questions about any of the workshops, feel free to write me.
Class #21… Sept 6th … Author Voice
Class #22… Sept 6th … How to Write Thrillers
Class #23… Sept 6th … Speed
Class #24… Sept 6th … Writing Mysteries
Class #25… Sept 6th … Character Development
Class #26… Sept 7th … Depth in Writing
Class #27… Sept 7th … Advanced Character and Dialog
Class #28… Sept 7th … Cliffhangers
Class #29… Sept 7th … Pacing Your Novel
Class #30… Sept 7th …Expectations (Writing on the Rails)
—————-
Totals For Year 4, Month 1, Day 21
Writing in Public blog streak… Day 1,067
Over 10,000 steps streak… Day 52
— Daily Fiction: 6,200 original words. Fiction month-to-date: 41,500 words
— Nonfiction: 00 new words. Nonfiction month-to-date total:1,900 words
— Blog Posts: 300 new words. Blog month-to-date word count: 10,300 words
— E-mail: 10 e-mails. Approx. 400 original words. E-mails month-to date: 304 e-mails. Approx. 21,400 words
— Covers Designed and Finished: 0. Covers finished month-to-date: 0 Covers
———-
— Year of Short Fiction Goal: 120 stories (July 1st to June 30th). Stories finished to date: 8 stories.
— Yearly Novel Goal: 12 Novels. Novels finished to date: 1 novels.
——–
You can support this ongoing blog at Patreon on a monthly basis. Not per post. Just click on the Patreon image. Extra stuff for different levels of support and I will be adding in more as time goes on. Thanks for your support.
Or you can just toss a tip into the tip jar with a single donation at PayPal. Either way, your support keeps me going at these crazy posts.
And thanks.