Chapter Seven: Writing a Novel in Five Days While Traveling
WRITING A NOVEL IN FIVE DAYS WHILE TRAVELING…
CHAPTER SEVEN…
Fifth and final day of writing on the novel and it turned out fine. Yup, got the book finished. Go figure. I'll explain more below.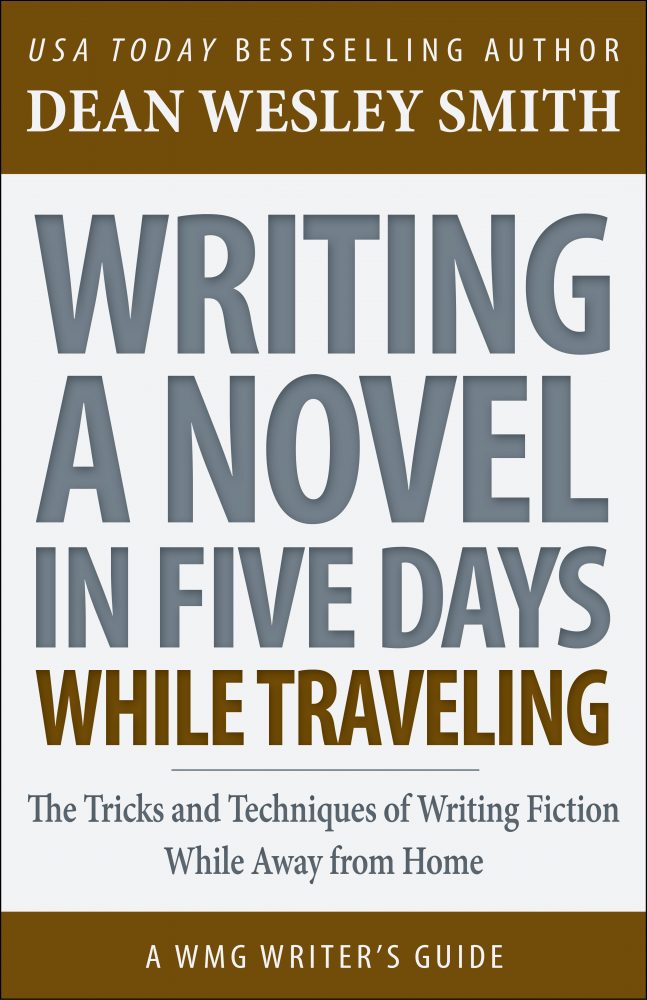 I ended up with 9,500 words today including the 1,600 I did after I finished yesterday's chapter here.
Book came in at 37,100 words. But I might need to flush out the ending because I figured out the end, was tired and did a lot of "and then this happened…"
And actually, all the novels in this series have run from 36,000 words to 43,000 words, so this is spot on for length for the series.
However, more than likely (as I run back for the spelling check that I do for every book) I'll cycle through the last part and add another thousand or so words on that ending.
Why that happens on things like this I'll talk about below.
Detailing Out the Day…
Once again I made it out of bed by noon and by 1 p.m. I had showered, gotten dressed, and was headed for lunch with the guys in the buffet. The last morning of this ritual.
I ended up eating ten meals in the Golden Nugget Buffet during my six days here. And never really had the same food. I have never seen a buffet that had consistently great food and changed it up every meal and every day. And not just changed up one or two things, but across the board.
Except the bread pudding was there every meal. Damn it.
So after two hours of talking and such, I came back to the room, watched a little of the Packer's game, then went to work.
I managed 3,100 words and did my e-mail and such before turning the television back on and watching that fantastic finish on that game. Wow, just wow.
Then I wanted to do some research, so I went out for a walk. Just to put the neighborhood of where my detectives live back in my mind clearly.
Then I came back into the casino. I was going to cash in $30 in chips I had in my pocket, but decided to play some blackjack for a few hands instead. (Remember I paid my way through college playing blackjack down here and in Reno.) I seldom play anymore. But I thought it would be fun for a very short time.
Found a single-deck $10 table and sat down. I was the only one there. Thirty minutes later I walked away from the table after tipping the dealer $10 with $300. But compared to poker, playing basic strategy blackjack is deadly dull.
Only question I had was should I split 7s against a 12. Of course I should, odds slightly in my favor, but it took me a fraction of a second to remember that. (grin)
After that I went back to writing and managed another 2,800 words before heading back to the buffet for dinner right at the end of the second football game. Back to the buffet. Sounds like an sf movie.
Only Jim was left, my friend for over 52 years now. We basically sat and talked until they kicked us out. (They put away all the food and started cleaning the carpet.) Always great seeing him.
After that I managed another 2,000 words to get to the end and also did a bunch of workshop stuff. I also packed one of my bags and took it out to the car so I would have to make one less trip tomorrow.
So I don't have to change the title of this nonfiction book. I actually wrote a complex and very twisted mystery novel in five days while on vacation with my friends. And I wrote it into the dark and without a starting idea.
And as I said earlier in this book, this is the first time I have ever been able to write on the road, let alone an entire novel. So it has sure been a learning experience for me.
I wrote an entire novel in five days and also wrote this nonfiction book which I will finish up tomorrow. And yes, later on we will package the novel with these chapters so you can see everything I did.
A Couple Major Realizations
— Deadline. I really wanted to get the novel done today. I didn't want to be working on it after a long drive tomorrow. So that desire of doing the five-day book while in one spot put on a pretty amazing feeling of deadline.
Not sure I liked the deadline part, but it worked this time. I have tended to shy away from deadlines as I have gotten older. I wouldn't do this again just for that reason alone.
— Rush to the End. That is what ended up happening for this book some. I always feel that way on every book I write, but most books I have the time to make myself slow down, but this one had to come in under deadline.
The moment I figured out how the book was going to end, right before I went to dinner, I didn't want to spend another moment writing it. The book was done in my mind.
So those last 2,000 words were tough since I kept moving to do other things. Now I really understand why you should never, ever have the internet on your computer. Yikes.
I know, for a fact, I did some scenes cut short or in summary instead of actually having the characters walk through the scene. But I'll do that on a last cycle of those 2000 words later. If they need to be cycled. I won't know until I get home.
Tomorrow night (after I drive about twelve hours on my way back north) I'll do the final chapter in this nonfiction travel book on writing. A summary, an epilog, a bow on the silliness of it all.
But for now the novel is done and I'm actually amazed it came out as twisted and complex as it did. Sometimes my creative voice can really entertain me.
Great fun.
—————
The Writing of ACE HIGH: A Cold Poker Gang Mystery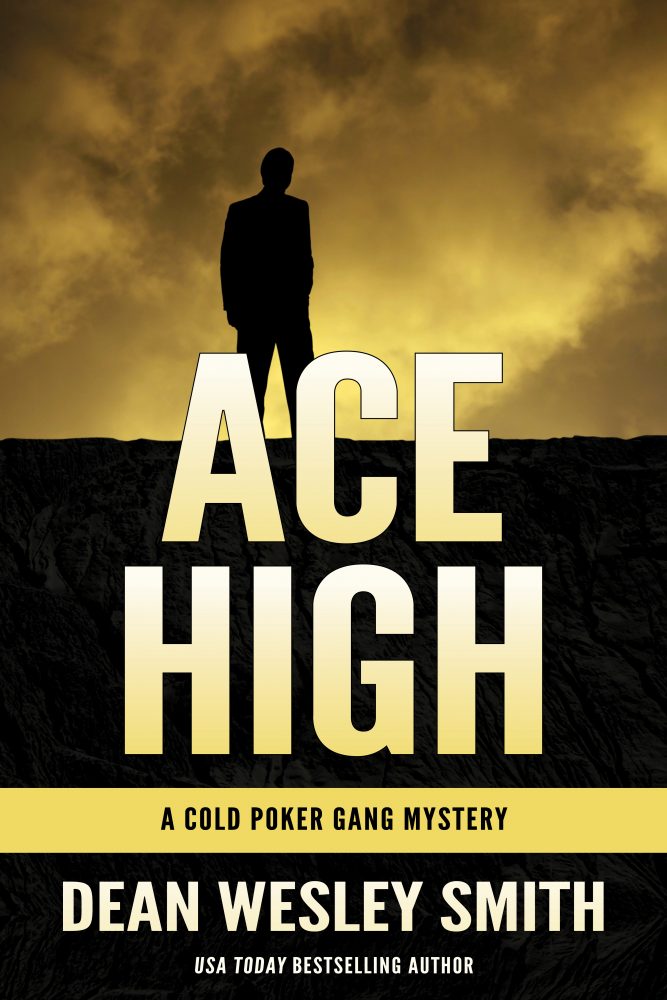 Day 1… Words written… 8,000. Total so far… 8,000 words.
Day 2… Words written… 7,600. Total so far… 15,600 words.
Day 3… Words written… 3,800. Total so far… 19,400 words.
Day 4… Words written… 8,200. Total so far… 27,600 words.
Day 5… Words written… 9,500. Final… 37,100 words.