Another Better Day on Words…
Not sure how many exactly because for the first two sessions I flat forgot to make a note as I started and ended. Got caught up in the book. But somewhere between 2,500 and 3,000 words for the day.
And really, really a fun point went past in the book today. It suddenly became clear to me how to focus all the writers who are going to write Cave Creek stories for the anthologies. My creative voice just sort of put it in and I didn't notice until it was a ways past.
You folks writing for this in the Shared World Class will see when you read the book and I give you the instructions. Fun, I promise.
So managed to get to the internet computer this morning again about 11:30 am. By 12:30 pm I was headed out the door for a small grocery run and cat supplies. Made it back and got decontaminated by 2:30 pm. Then, because I got some nifty stuff at the store, I made Kris and I lunch.
By the way, the stores here in Vegas are almost all stocked back up now. The run is over. Feels less creepy to go into them now. But I still wear a jacket, gloves, and stay the hell away from everyone. (grin)
After lunch I checked email, then took a nap, then went to my writing computer about 5 pm. I think I did around 700 or so words on that session before Kris and I took a short walk and then I cooked dinner and watched the local news.
Back around 8 pm to my internet computer, then to my writing computer for me second short session of the day. Another thousand or so words I think.
Then out for another walk with Kris to get steps, then watched an episode of NCIS, then a little news.
Got back to my writing computer around midnight and managed another session of a thousand words or so before coming back to this internet computer to do this blog.
So a decent day. Not great, but decent at around 3,000 words.
The Kickstarter ends at 8:30 pm on Wednesday so I don't have a full six days to finish this book by that artificial deadline. But sure going to have fun trying.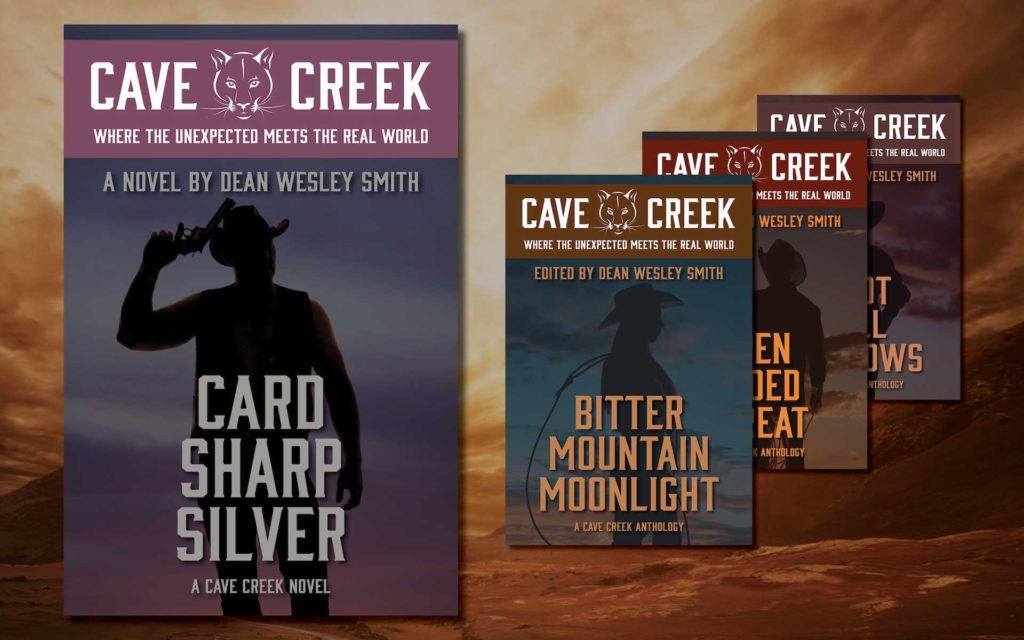 Don't forget about the Cave Creek Kickstarter campaign and the help we need if you can. We promise we will get the workshops and rewards out quickly once it finishes so you will have them to read in this time of staying home.
And we are gaining on the next stretch goal where everyone gets another book free and all the writers get a free lecture. So please pass the word. Thanks!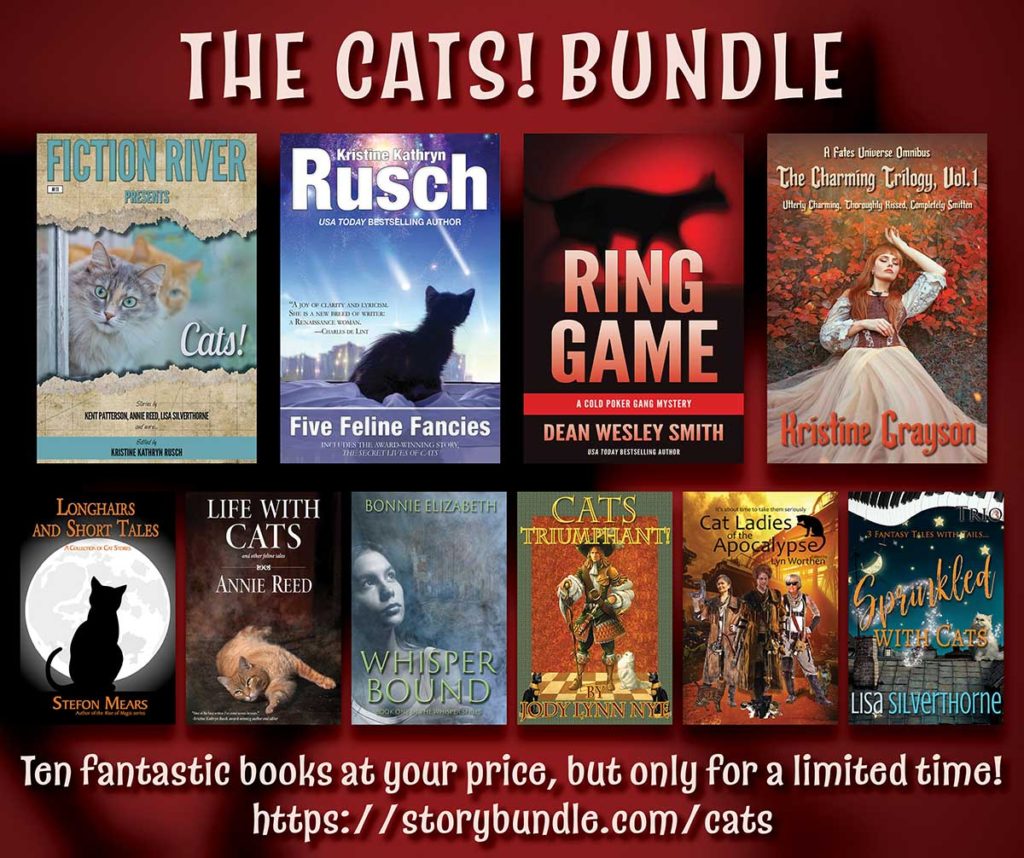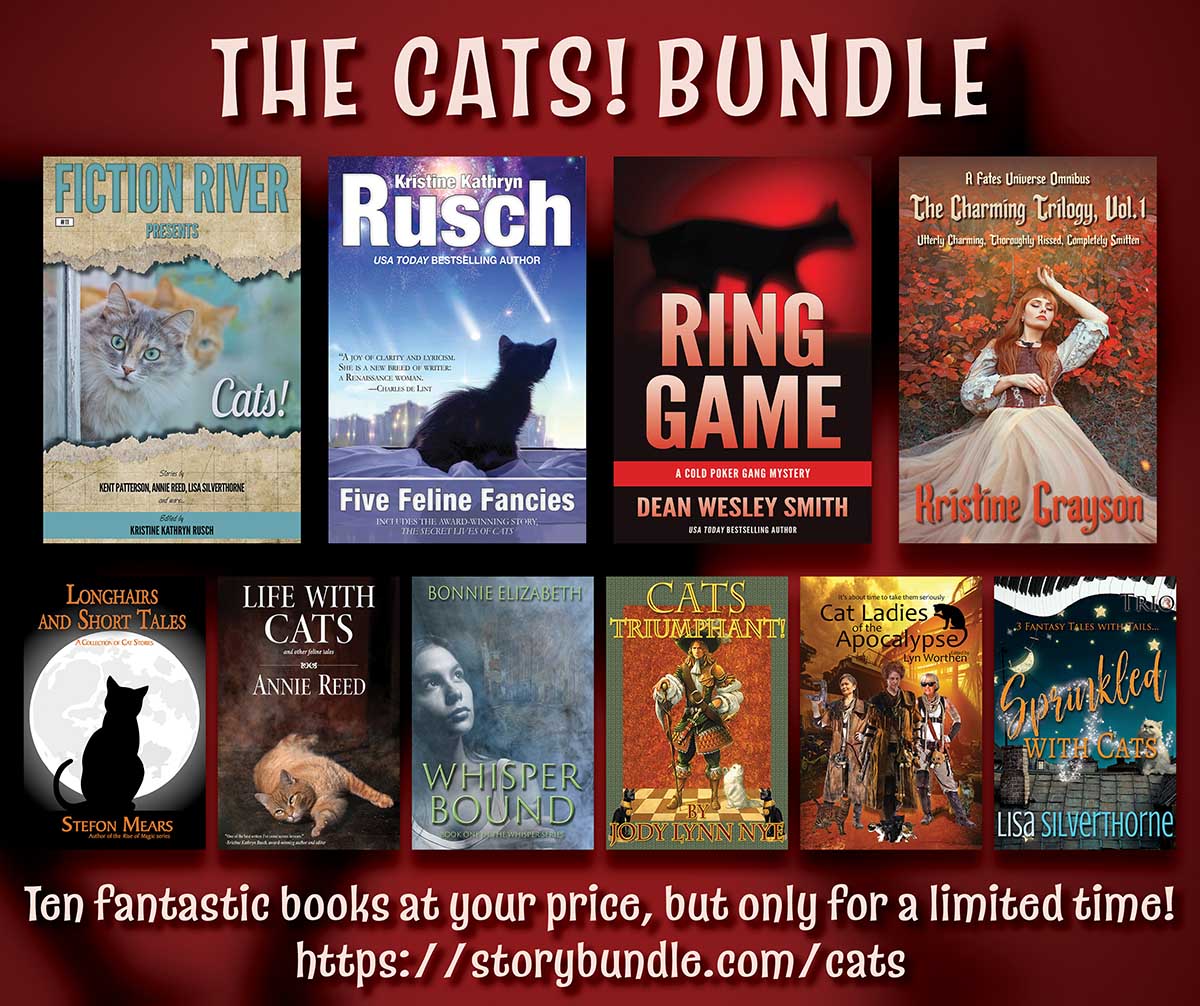 And don't forget that if you want to read the book I finished a few weeks ago that is part of the Cold Poker Gang series, and some other wonderful cat stories and novels, check out the Storybundle.com/cats