Card Sharp Silver… Day 11
Just Another Day…
Nothing special about today, other than the entire world is locked down. But here, Kris and I got a lot done.
I was again late getting in here to my office. Managed the feat around 12:30 pm and did some email and stuff, then headed to the writing computer at 1:30 pm.
By 2:15 I had about a thousand words done and then had lunch.
Got back in here around 3 pm and recorded some stuff. Then about 3:45 I managed to get back to the writing computer and did just about another 1,000 words before 4:45 pm.
Then a short nap and and then Kris and I headed out to go pick up some pizza.
One of the nearby pizza parlors we really like had a special going on that was linked to an online magazine site. A one afternoon special. So Kris called in a few days ago, paid for a pizza, and we had an appointment to pick it up. So we walked over and stood in the parking lot until they brought it out.
Strange world, but great pizza.
I worked on email and other workshop stuff until around 9 pm, then another short nap (I am really enjoying these 10-20 minute naps), then Kris and I went out for another walk.
We were too early for the dog walkers, so we saw no one. Not sure that in a major urban area, seeing no one is something I will ever get used to. Not even cars on the road.
We then watched a television show and I watched the local news. I got back in my office around11:30 and worked on letters and workshops for about an hour. Then back to the writing computer for another 700 words.
So this novel is just taking its own time. And I seem to have no desire to get all stressed up and push it. Too much stress in the world anyway. So I hope you folks don't mind that this is going longer than I had thought it would.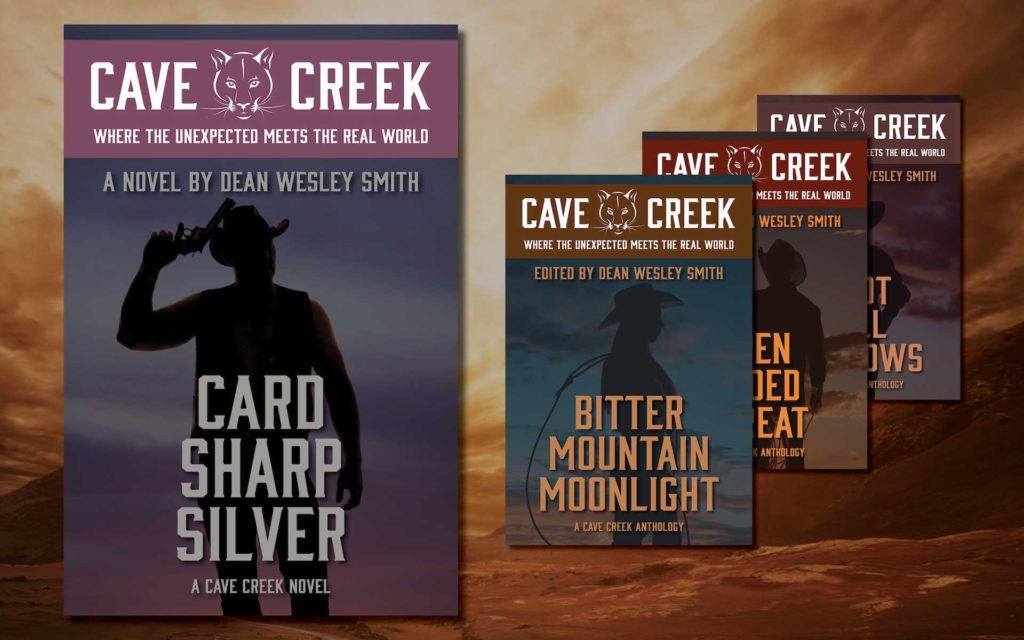 ---
CAVE CREEK KICKSTARTER ONLY HAS 60 HOURS LEFT
I keep forgetting to mention that the only place you can get a special HOW TO WRITE HISTORICAL FICTION three-week workshop is in the Cave Creek Kickstarter.
The workshop will be offered twice, once starting May 5th and second time starting June 2nd. And there is a short story to write at the end of it all.
So sixty hours left. Pass the word. And don't forget to grab the special workshop.