Bundle Ending in One Day!!
So if you want to read my novel HEAVEN PAINTED AS A POKER CHIP, you can get it in a bundle with eleven other novels from other writers from Bundlerabbit. Click on the image to go to the bundle. Trust me, there are some great writers and great books in this bundle besides me. Just click on the picture to go to the bundle.
Don't Miss This One!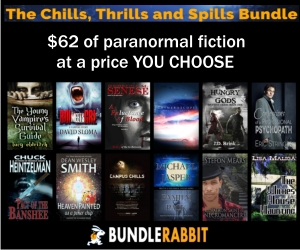 The Day
The door of yesterday's battle continued the fight into the office. And at one point it bit Allyson, but she is all right.
The door will find a home shortly, but there may be more fight left in that slab of wood yet.
Patreon Supporters and Smith's Monthly Subscribers
As planned, I got a recent issue of Smith's Monthly out to subscribers and up on Patreon. The next issue should be out to subscribers and up on Patreon tomorrow, and then with luck, the third issue in this run will be on Monday.
And so far the luck is with us. So expect another issue tomorrow.
—————
Topic of the Night: Nope
The day was spent running errands and then working in the store until almost midnight. Only five more days. Tonight I hung mint-in-pack Star Trek figures, Alien figures, X-Files figures, and moved about a hundred different ornate boxes of various sizes.
My plan is to get back to writing at full steam on the 26th. But between now and then I will also be working on workshop stuff.
—————
Online Workshops
June online workshops all have openings, including the new Teams in Fiction workshop. We are halfway though the month. The list in June is a good one and so is the list in July. And note the July workshops don't start until well after the 4th.
—————
Totals For Year 3, Month 10, Day 19
Writing in Public blog streak… Day 974
— Daily Fiction: 00 original words. Fiction month-to-date: 00 words  
— Nonfiction: 00 new words. Nonfiction month-to-date total: 00 words 
— Blog Posts: 300 new words. Blog month-to-date word count: 9,800 words
— E-mail: 17 e-mails. Approx. 800 original words.  E-mails month-to date: 422 e-mails. Approx. 28,000 words
— Covers Designed and Finished: 0. Covers finished month-to-date: 2 Covers
——–
You can support this ongoing blog at Patreon on a monthly basis. Not per post. Just click on the Patreon image. Extra stuff for different levels of support and I will be adding in more as time goes on. Thanks for your support.
Or you can just toss a tip into the tip jar with a single donation at PayPal. Either way, your support keeps me going at these crazy posts.
And thanks.


If you would like to leave a tip just hit Paypal.me/deanwesleysmith (Goes to WMG Publishing account, but I'll get it just fine.)