Two Things Happening At the Same Time!
First off, a brand new Storybundle starting called VISIONS OF THE FUTURE.
Ten great books and I curated it. Just started tonight and I will be back here in two days to talk a lot more about it. But here is a nifty image of all the covers of the books you can get for very little money in this Storybundle.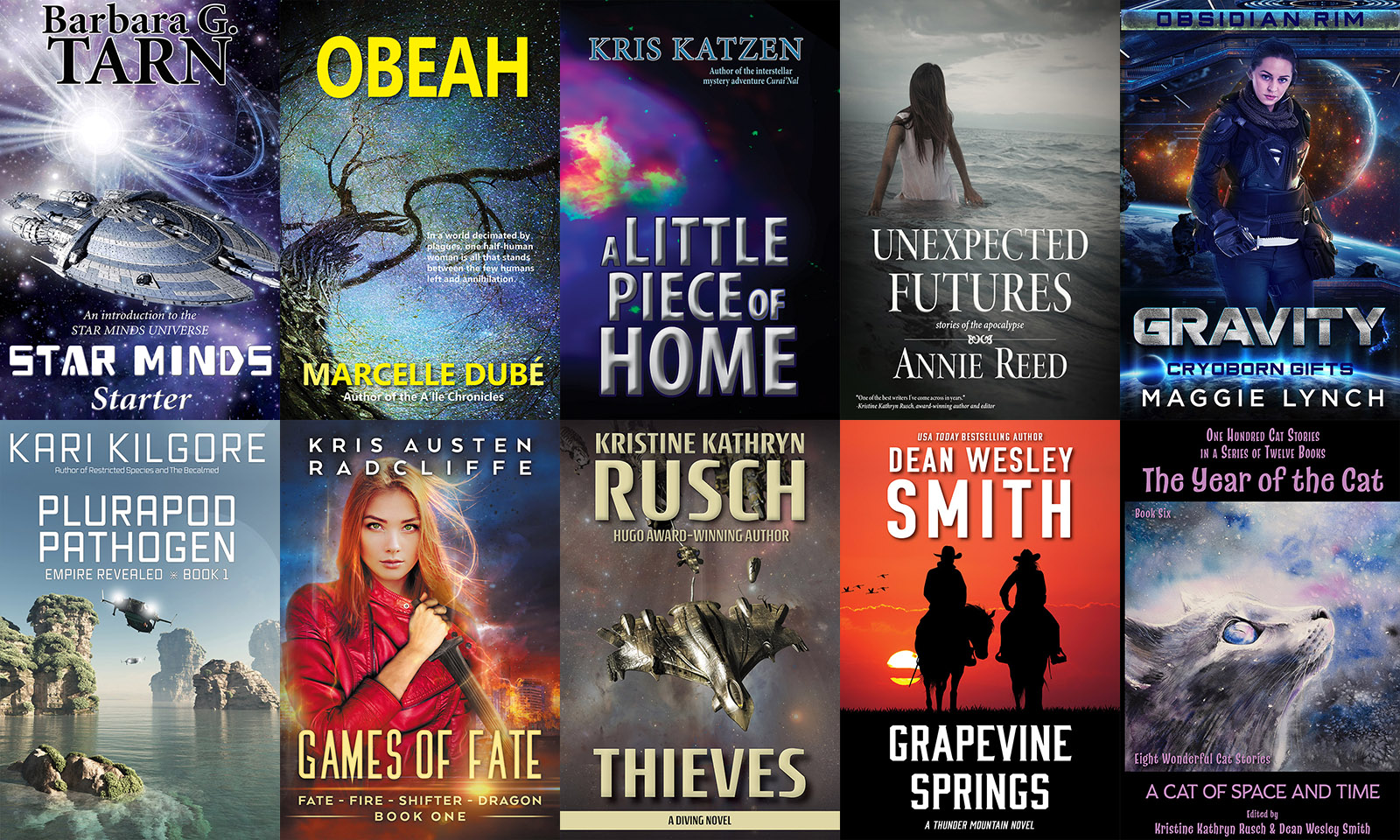 Second…
JUST TWO DAYS LEFT IN THE HOLIDAY KICKSTARTER with all its fantastic stories and books, all its amazing workshops, and 38 original holiday stories delivered one per day every day over the holidays. Lots of information in the last number of blog posts here, including a list of all the workshops available.
And we hit another stretch reward today, so everyone gets another book plus another Pop-Up Writing class for writers.
Only two days left, so don't let this one go by.
WMG HOLIDAY SPECTACTULAR 2021...
So two fun things going for two days at the same time!!!