From a Long, Long Time Ago…
The picture below is of Kathy Oltion, Jerry Oltion, Kent Patterson, Kristine Kathryn Rusch, Dean Wesley Smith, Robert J. Howe, Christina York, Steve York and Kij Johnson in Rockaway Beach, Oregon. We had all gone to that house for a weekend of writing short stories.
The picture was posted by Nina and I think was about 1991 or so. I wrote "In the Shade of the Slowboat Man" at this weekend gathering along with two other stories.
And yes, wow were we all young.
Wonderful to see Kent Patterson again. He died from complications of polio just a fews years or so after this was taken. I am publishing a story by Kent, Jerry, Kris, and Steve in every issue of the new Pulphouse Magazine.
Fun memories. Great people. In fact, I just left Chris and Steve about an hour ago (at 2 am) in a restaurant here in Vegas.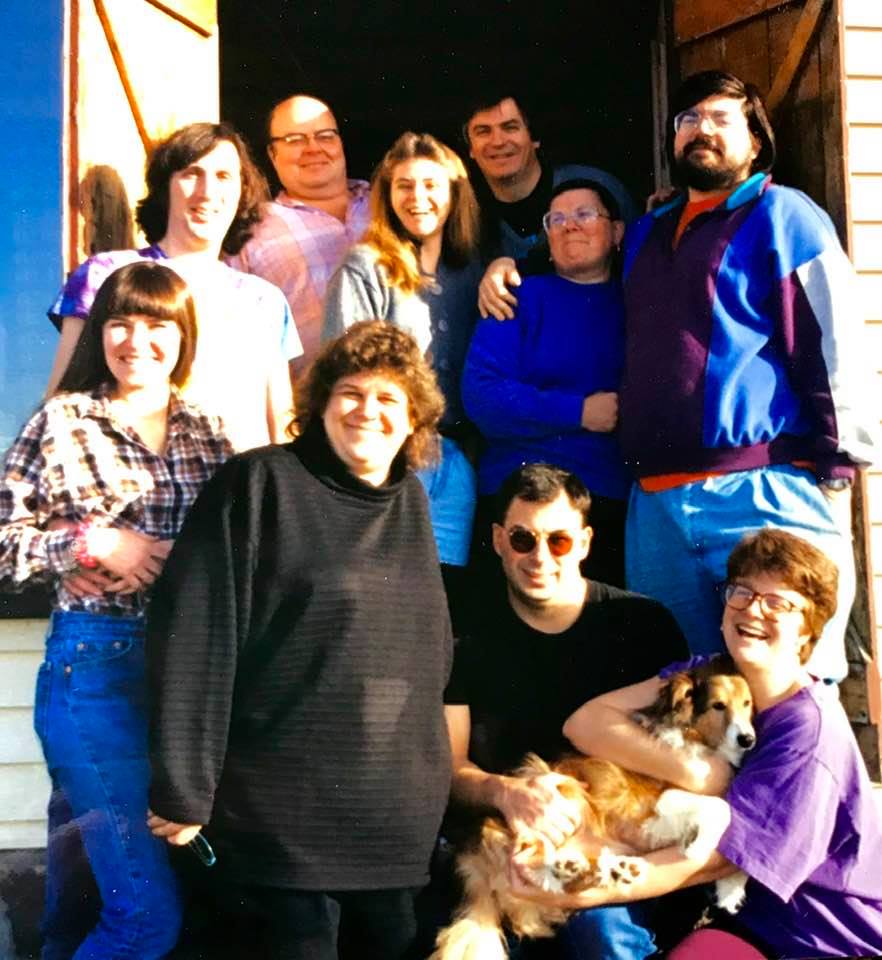 UPDATE:
I didn't get the list of names very well which was pointed out to me and forgot Nina Kiriki Hoffman who took the picture, and Birdie, the wonder-dog.
So here is a better list:
From left to right it is Kathy Oltion, Jerry Oltion, Kent Patterson (balding in the back), Nina Kiriki Hoffman (in black), Kristine Kathryn Rusch (laughing with long blonde hair), me (in the very back), Robert J. Howe (black t-shirt and sunglasses in front), Chris York, Steve York (tall guy, black beard on right) and below him Kij Johnson holding Birdie.
All professional writers (except Birdie, but who knows with her), but at the time all of us were younger, hungry writers just starting to sell. Again this was almost thirty years ago and only Kent has sadly left us (and Birdie). Everyone else is still writing and going strong.
Another point on this time in history. Kris was editing The Magazine of Fantasy & Science Fiction, I was the publisher of Pulphouse Publishing (5th largest publisher of sf, fantasy, and horror in the nation) and just starting up Pulphouse: A Fiction Magazine, Chris and Steve York were editing a writer magazine called The Report, and Bob was first reader for Kris at F&SF.