And Some Books as Proof…
My best friend in publishing, as many of you know, was a book dealer by the name of Bill Trojan from Eugene, OR. Now Bill had a heart of gold and at times could be a real jerk on the outside. But he was well-respected in the science fiction and mystery booksellers worlds.
For those of you who don't know publishing history, for a long time in the 1960s and early 1970s, soft-core porn was written and sold by the millions outside of the normal book channels. By todays standards, these books would not even be considered hot romance, let alone erotica. But they were out front in their day.
Harlan Ellison went to work for one company in Chicago as the editor after the big distribution collapse of 1959. And he hired a lot of his friends to write the books. Robert Silverberg, Lawrence Block, Donald Westlake, Barry Malzberg, Ed Wood, Marion Zimmer Bradley, and so on. And Harlan wrote one of them, actually a collection of linked short stories. Just one, while Silverberg, under many pen names, wrote over 200. No idea how many Lawrence Block or Donald Westlake wrote, but more than Silverberg. Block is actually republishing some of them now under his own name.
You want to know more about this incredible time in publishing history, grab this book: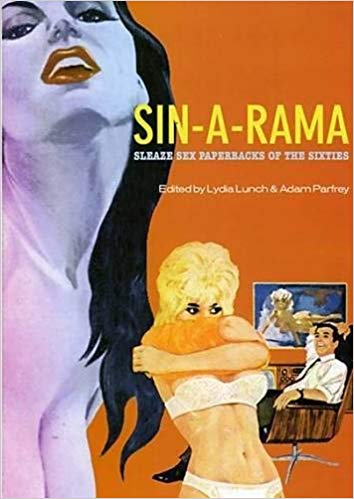 Algis Budrys took over as editor after Harlan left for California and Hollywood. So Harlan (not great at novels, only wrote a couple in his life) never wrote another soft-core book. And the one he did write is a collection of short stories.
Now these books under pen names by major writers are worth a lot of money these days. And my friend Bill collected them (as did I) but Bill tried to get the writers to sign them using their real names. Most writers had no problem with that and just this week on eBay my store sold five soft-core books by Robert Silverberg signed by Bob with his own name. The lowest priced one went for $40. And I just sold an Ed Wood book for over $400.
So Harlan's one book is called Sex Gang by Paul Merchant.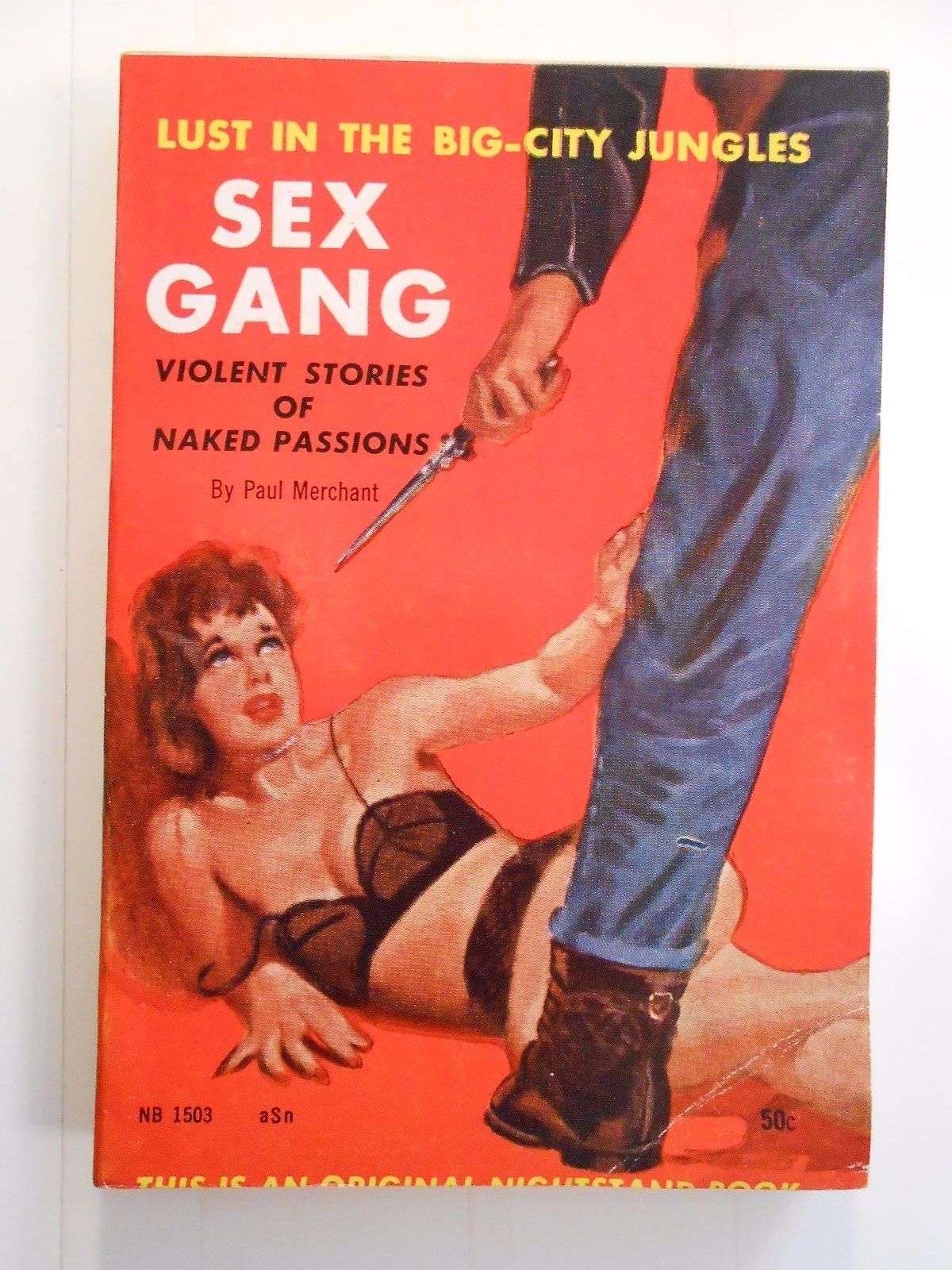 The book is frighteningly collectable, especially in good condition.
Well I owned a copy and Bill had two, which I got from him when he died. I was with him one day when he first asked Harlan to sign the book. (Remember, I was friends with Harlan and Harlan knew Bill because Bill often found books Harlan wanted and sent them to him. But as I said, Bill can be abrasive and he was facing Harlan. It was always a fun match to watch.)
So Harlan, with a few choice words to Trojan, took the book and signed it Marcel Proust. It was well known that Harlan would never sign his real name to the book. Bill harassed him for the rest of the convention for doing that. Great fun.
So at the next convention Harlan and Bill crossed paths, Bill annoyed Harlan enough that Harlan took the book again from Bill and this time signed it Mary Wollstonecraft Shelly. Damn that was a fun convention as Bill went around calling Harlan by the name Mary.
The year before Bill died, he and Harlan were again at the same convention (I was at all of these and saw all of this, much to my everlasting enjoyment.) Bill had just done a hell of a large favor for Harlan. So Bill presented Harlan with a brand new copy of Sex Gang he had bought for a lot of money and managed to get Harlan, in a soft moment, to sign his real name to it. I was there to watch it and Harlan flipped the book back to Bill and called him a few choice names and walked away.
As far as anyone knows, that was the only time Harlan actually signed Sex Gang with his real name. I inherited both copies of the books. Plus I had my own unsigned.
So since I am reducing a ton of my collection, one of the major collections to go was the combined collection that Bill and I had of the soft-core books written by major writers under pen names. Boxes and boxes and boxes of them. They are going up on one of the stores' eBay account.
Here are the links to the sales if you want to see more pictures of the three copies of the same book.
My copy: Selling unsigned for $500.
https://www.ebay.com/itm/123305530386
Bill's double-signed copy selling for $1,500.
https://www.ebay.com/itm/123305530381
Bill's copy signed by Harlan with his real name. Selling for $3,000.
https://www.ebay.com/itm/123305530361
If you know any Harlan collector or rare book collector, send him the links and a copy of this blog.
And if they don't sell, I won't mind in the slightest. They are great memories of times with two friends now both sadly gone. I don't need the physical copies of the books, I still have the memories, at least until those go as well.