Kris Finished Another Novel…
So we went to see Queen with Adam Lambert to celebrate. Wow, if you get a chance to see them together, do not miss it. Let me repeat that. Do not miss it. And tonight was Freddy Mercury's birthday, which made it all the more special.
Besides being a major fan of the music, of Lambert, and of the group Queen since they started back in 1970 or so, I watched for two hours the stark reminder that age has nothing to do with anything unless you let it. Brian May and Roger Taylor were just flat stunning. Brian might be the best working guitar player, if not one of the top five, and he's 71. And Roger on drums was constant motion and is 69. He did a drum solo that just knocked you back in your seat.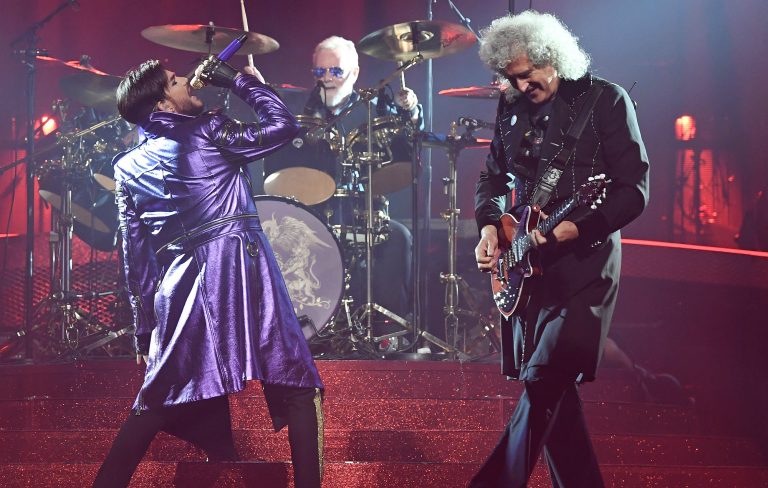 Watching those two enjoy what they were doing and expend that kind of energy and art and perfection made me feel great at the goals I have, not the least of which is these 10 novels in 100 days.
And besides, the show and the stunning music was flat amazing. And we were in the Park Theater with great seats. The theater is not huge, which meant we could see every detail.
So we got tourist-like pictures because we were having fun and that's what old folks like me do when not drinking and having fun, even though we live here. Below are a couple of the pictures to prove to you we can smile and have a good time and be pretty cute for an old guy with a young woman.