A Book I Am Very Proud Of
The Idanha Hotel: A Thunder Mountain Novel
Here is the blurb:
1902: Boise, Idaho. Megan Taber loves her job baking at the Idanha Hotel. Widowed young, she knows the rest of her life revolves around her baking.
Carol Kogan, a doctor and researcher from the future, eats breakfast every morning at the Idanha Hotel just for Megan's fresh breads. Until one fine May morning in 1902, when Carol meets Megan outside the hotel. Before they finish their conversation, Megan collapses from a massive heart attack.
Carol knows saving Megan with 1902 medicine would prove impossible. But saving her with future medicine might prove even more dangerous—for both of them.
A twisted, heart-wrenching addition to the acclaimed Thunder Mountain series.
Like all of my Thunder Mountain novels and stories, I researched the heck out of the Idanha Hotel, even going so far as to walk into the main floor of the condo complex it was turned into the last time I was in Boise.
So this is really a historical mystery novel, with a romance core, and a time travel base. That's why Kris put it in the Historical Fiction bundle from Storybundle.com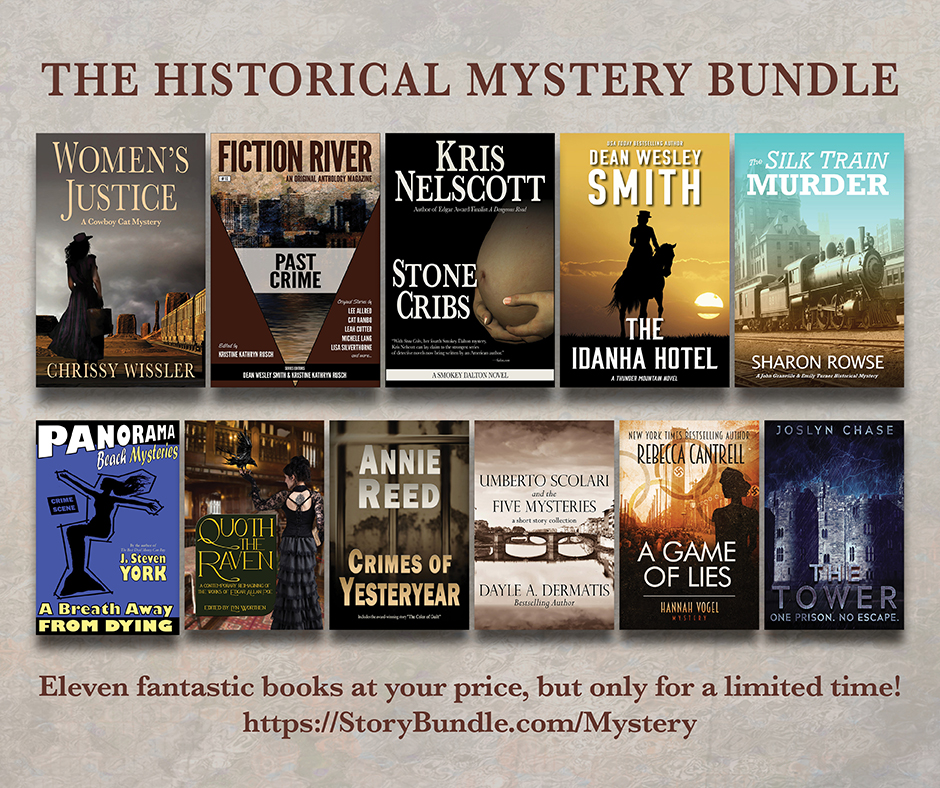 Don't miss this bundle folks. And if you haven't tried my Thunder Mountain novels (they all stand alone), give it a try.
And if you haven't read any of the other books in this fantastic bundle, you are in for a real treat. Some stunning, stunning novels in this bunch.