THIRTY FANTASTIC YEARS
Thirty years ago today I pulled into a driveway at an address in Albuquerque, New Mexico that Algis Budrys had sent me to. As I walked in the door, I met Kristine Kathryn Rusch and we have been together ever since.
We had a wonderful day today just having fun and talking about thirty years and about years to come.
I can't even begin to imagine where I would have ended up if not for AJ sending me to that address. Certainly not here doing this. More than likely I would no longer be writing and would have just ended up working a golf course counter and playing poker. Or maybe I would have been an architect or a lawyer and used the education in those traditional ways. But no way of knowing.
So thanks, Kris, for a fantastic 30 years. They were a wonderful ride and I'm looking forward to thirty more.
The picture was taken about two months after we met thirty years ago right here in Lincoln City.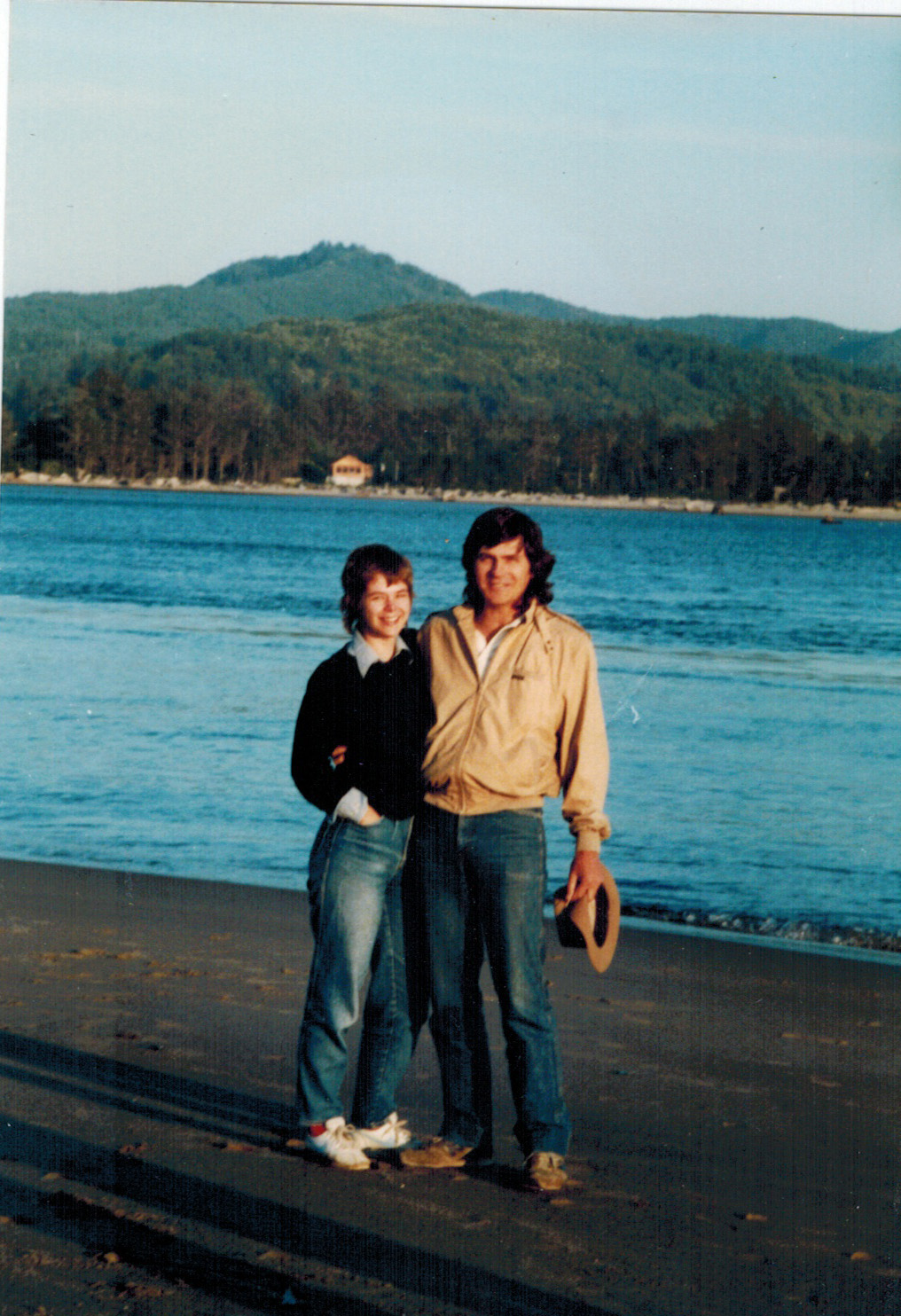 ———
Topic of the Night: New Workshop
On the way back from the valley this evening, we finally decided to try the Teams in Fiction online workshop. We have been sort of talking about the workshop and planning it for some time, but both of us figured it would be another of those areas that writers don't even know exists, so don't think they need to learn about.
But to end up as a stage four long-time professional writer, you need to understand all the rolls a team plays in fiction and how all the team members play certain parts in fiction.
So starting in June is Teams in Fiction Online workshop. As I said above, a lot like the Depth workshop in approach. Craft and awareness combined. It will change your writing and give it a richness you didn't think was possible.
Kris and I are really deadly together with these sorts of things. (grin) Thanks, Kris, for a fun and entertaining and learning-filled thirty years.
—————-
Totals For Year 3, Month 10, Day 4
Writing in Public blog streak… Day 959
— Daily Fiction: 00 original words. Fiction month-to-date: 00 words  
— Nonfiction: 00 new words. Nonfiction month-to-date total: 00 words 
— Blog Posts: 1,000 new words. Blog month-to-date word count: 2,400 words
— E-mail: 9 e-mails. Approx. 300 original words.  E-mails month-to date: 92 e-mails. Approx. 5,700 words
— Covers Designed and Finished: 2. Covers finished month-to-date: 2 Covers
——–
You can support this ongoing blog at Patreon on a monthly basis. Not per post. Just click on the Patreon image. Extra stuff for different levels of support and I will be adding in more as time goes on. Thanks for your support.
Or you can just toss a tip into the tip jar with a single donation at PayPal. Either way, your support keeps me going at these crazy posts.
And thanks.


If you would like to leave a tip just hit Paypal.me/deanwesleysmith (Goes to WMG Publishing account, but I'll get it just fine.)