Just Reposted #43 and Put Up New #44 of Smith's Monthly…
I wanted to take down the first posting of Smith's Monthly #43 I put up a few months ago and repost it to the public on Patreon. I haven't done a public post there yet, so I figured doing that would allow my Patreon supporters to have a month or so to read it before it went public.
Then right behind that I put up Smith's Monthly #44 for just supporters. I figured that now that Patreon has backed off its stupidity on the fees, it was time to get back in the game. Thank you to all of those who stuck it out through the silliness of the fee structure threat. Very much appreciated.
So new one up there now for supporters. It has Burn Card: A Cold Poker Gang mystery in it. Hope you enjoy the reading.
————-
Speaking of Cold Poker Gang Novels
I have played with starting the new novel, but not really given it a focus yet. So when I do, I will report pages and time and stuff here.
But Allyson, when I told her the title, did me a nifty new cover for the book for me. Here it is.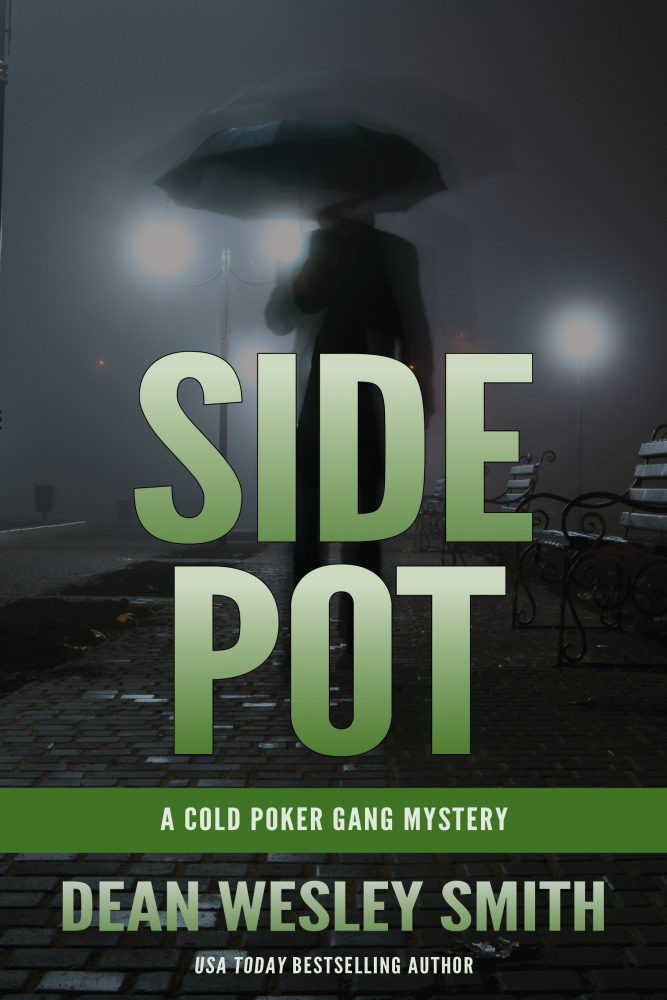 ————–
Promotions Package has two spots left open after today.
Yes, two again. One person who was hoping to jump in couldn't make it after all. Full information at: https://deanwesleysmith.com/promotion-and-sales-package/
————–
Fantastic Christmas Bundle
You can get it at www.storybundle.com/christmas
—————-
December Regular Workshops Will Close Shortly
Still time to sign up. I have made live about half of the January workshops so far. They will all be there tomorrow and these December workshops will vanish.
Those of you with credits from either the Kickstarter or the certificate special we just offered, you must write me to sign up.
Those who would just like to sign up directly can do so on Teachable at any point. December workshops are there and started, just going into the second week.  So basically last call.
Class #61… Dec 5th … Think Like a Publisher
Class #62… Dec 5th … Endings
Class #63… Dec 5th … Point of View
Class #64… Dec 5th … Writing Mysteries
Class #65… Dec 5th … Speed
Class #66… Dec 5th … Teams in Fiction
Class #67… Dec 6th … Depth in Writing
Class #68… Dec 6th … How to Edit Your Own Work
Class #69… Dec 6th … Character Development
Class #70… Dec 6th … Writing Secondary Plot Lines
Class #71… Dec 6th … Advanced Depth
Class #72… Dec 6th … Novel Structure
—————-
You can support this ongoing blog at Patreon on a monthly basis. Not per post. Just click on the Patreon image. Thanks for your support.