My Best Selling Books (That I Can Claim)
Or at least I think these are my bestselling books. I have just over 16 million of my books in print (that I can count) under all my names, but these five, I think, were the top five sellers that I can claim. A couple of them I can't and don't count exact numbers.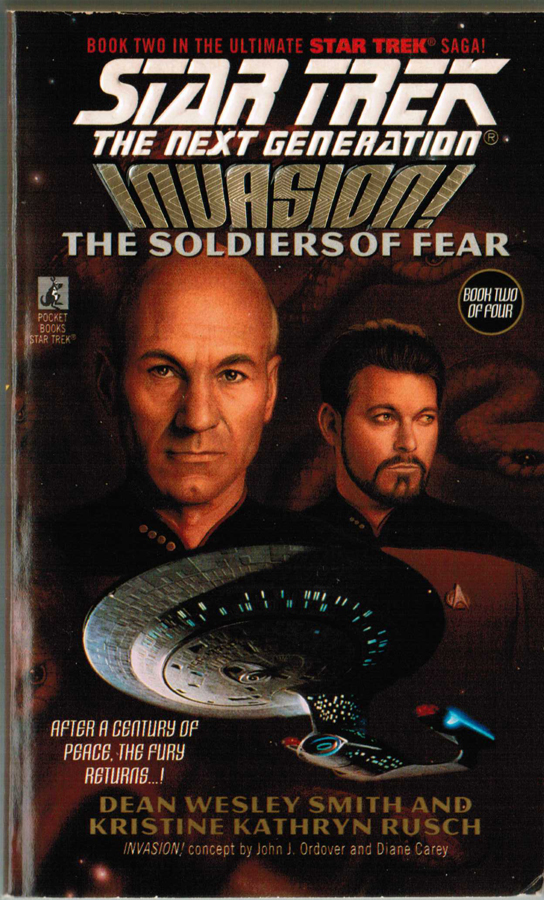 I'm doing this because, to be honest, I got a couple of comments from people wondering how I could give such advice like I knew what I was talking about. One guy thought I was an accountant just working with writers. Not kidding.
I say in my short bio (that needs reworking) that I have sold over one hundred traditional novels and been making my living from writing and publishing since 1988, but that seems to make no difference to some folks. Kris and I have also started two major publishing companies, one just four years ago in this new world. And I've edited for numbers of places, which I talked about a ways back in a blog.
So anyhow, as a way to let people understand that I've been around doing this for a time, I thought I would do this tonight. It was started by the question from a fan, "What's your bestselling book?"
The answer: Not one I can claim, I'm afraid. That book was a humor fantasy book that I ghosted and it made the Times bestseller list and that's all I'm saying about that one. (grin)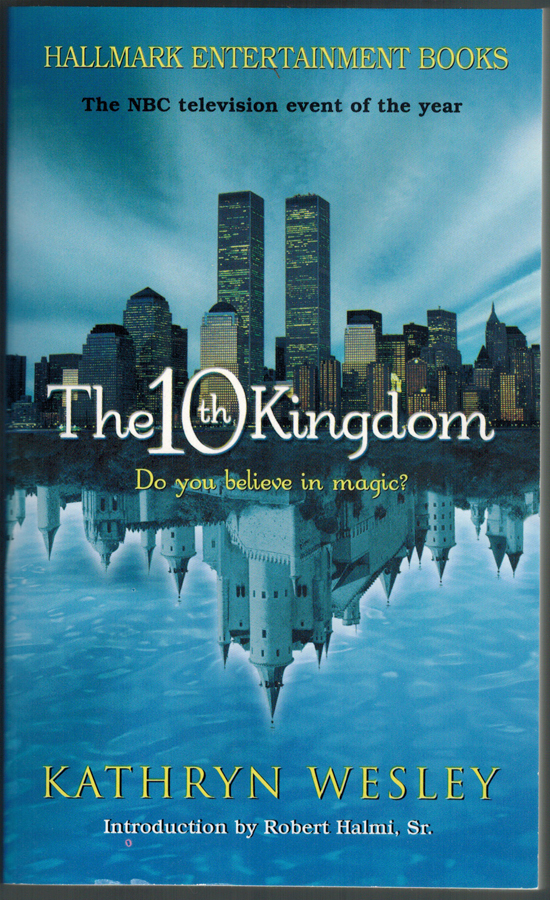 But these five of the sixty or so books I can claim (before the indie books I'm now writing) are the bestselling ones. I think. I'll explain that.
I think the top selling of these five is Star Trek: Next Generation: Invasion: The Soldiers of Fear.  Written with Kris.
This thing has been running royalties since it came out in 1996. We got 2% royalty, standard for WFH Trek and I seem to remember we were paid around $25,000 to write it. It instantly earned out and has gone on to sell about 1.7 million copies if my math on all the ISBN changes over the almost twenty years add up right.
The second best-selling book is The 10th Kingdom which was an NBC 3-day event. Kris and I wrote that for Hallmark under our Kathryn Wesley pen name in 2000 and had a blast.
This book was put in dumps with a new Clancy novel in the front of Wallmart in a special trade paper edition done only for Wallmart. I never really got the final numbers of sales on this, but it was a ton. It might have ended up more than the Star Trek:Invasion book. (And no, we are not going to write the sequel until Robert Halmi of Hallmark hires us and says we can. Hallmark owns it.)
Third bestselling book is X-Men: The First Movie Novelization. I had written some Spider-Man novels, an Iron Man novel, and an X-Men novel, so when the movie was scheduled to come out, they hired Kris and I to do the novelization and it came out ahead of the movie in 2000. This thing is still selling in different formats and covers. It was a huge flat fee, so we get no royalties, but this also might be the bestselling one because it went past one million almost instantly. No idea past that.
My sense that my fourth bestselling book is Final Fantasy: the Novelization of the Movie. I have some fun stories about writing this book and had a blast working with the producers on it. Again, this was a flat fee (a large one if memory serves) and I only saw early sales and ship numbers and they were large. Upward of that million number. No idea how many it has sold since 2001 when it came out.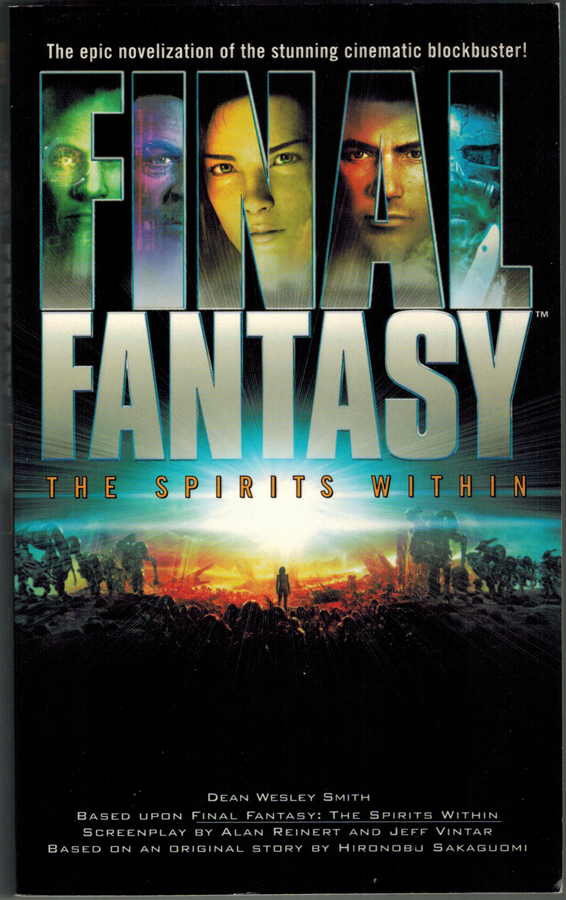 The fifth is a book I still see around, even though the scam publisher went away a long time ago. Spider-Man: Carnage in New York. I have no idea who is getting my royalty percentage on the sales and I gave up chasing and caring a decade ago.
This book came out in 1995 as one of the first of new comic book novels. Michelinie, the writer of some Spider-Man comics at the time, had done an outline for the novel and couldn't write it for some reason, so a great editor friend hired me to do it since he knew I was a comic collector. This thing has constantly been selling since 1995. This was the first of my Spider-Man novels.
My copy is signed by Stan Lee. (grin)
So I hope that was sort of a fun ride into the past and a glimpse of a few of the things I've done while making a living at this crazy business.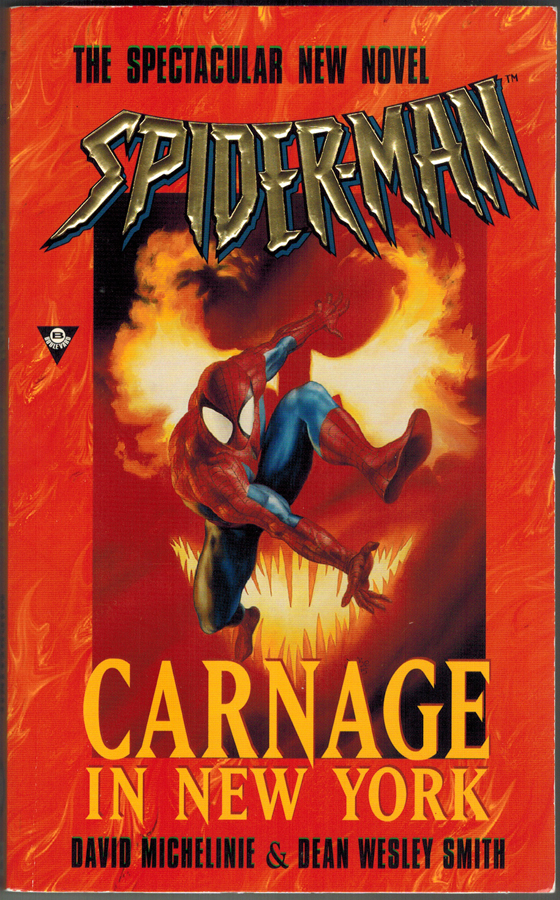 I honestly hope many of you can have as much fun as I've had over the years. See why I often tell people to go have fun? Trust me, writing all five of these books was great fun.
And one more point: If you feel like reading any of my writing to support what I am doing here on this blog, don't bother with any of these. I won't see a penny of it except a few cents from the Trek novel.
But I've got six brand new novels out and soon to be six issues of Smith's Monthly. Those I get the money from. (grin) These books on this page I was already well-paid for.
But if you do find one of these, I hope you enjoy it and I'll be happy to sign it when I see you out at a conference. I'm proud of writing all five of them.
Enjoy.