But Only 1,000 Words of Writing…
The day chewed up my time completely, but a lot of fun. I did manage 1,000 words tonight on the book, but under my daily goal, but that's all right. CES is only once a year.
Kris did a really good blog on her Patreon page about our first day, so figured I would just add a few pictures and call it a night. Got to leave the condo tomorrow morning at 7:30 a.m. so another long day.
I will talk more here about the cool stuff I am learning as I get it sorted out. Going not only as a SF and Mystery writer, but looking at future stuff for publishing and IP license.
First picture is of me going nuts over a nifty Mac three-screen display. I want and will have at some point soon. Just too cool.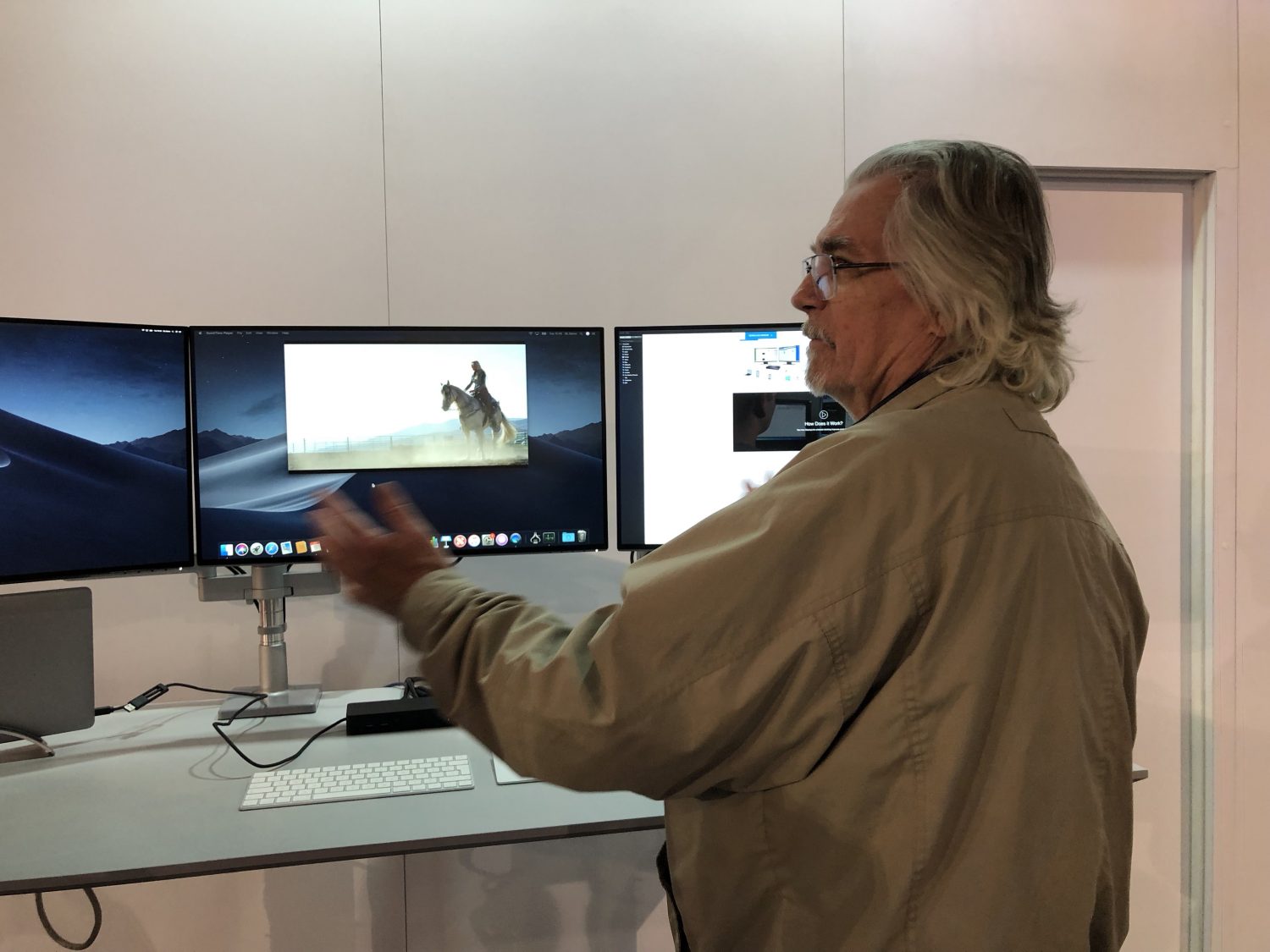 Second picture is Kris and I as we entered just one of the dozen large halls. That was the only one we got to today, other than some stuff at the Aria hotel. We will get back to the big rooms on Thursday and Friday. Tomorrow Kris is in panels all day and I will be at the Sands at the innovators area called Eureka. It has 1200 innovators looking for funding for new and nifty stuff.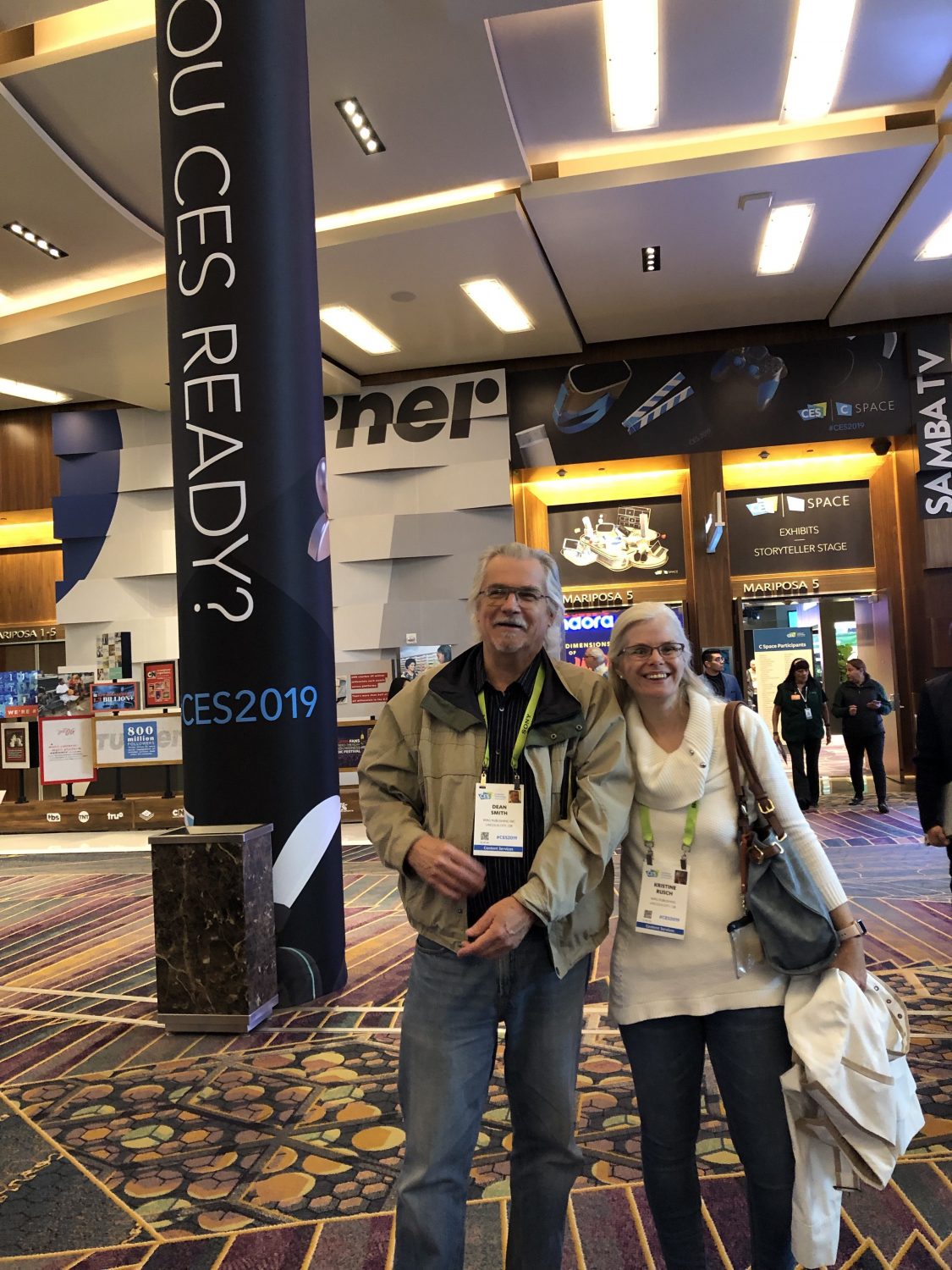 This third picture is of me inside a VR walk on the moon. Really cool, but it didn't last long for me since the computer ran out of juice and shut down. (I had just taken off the head gear.) And Kris wonders why self-driving cars are not something I will be getting into anytime soon. (The technology was all over the place in displays and a couple parking lots were filled with self-driving cars giving rides. Nope. Maybe in a dozen years, when I am too old to care about trusting my life to a computer. (grin))