Day Seven: Novel Challenge
Day Seven: Novel Challenge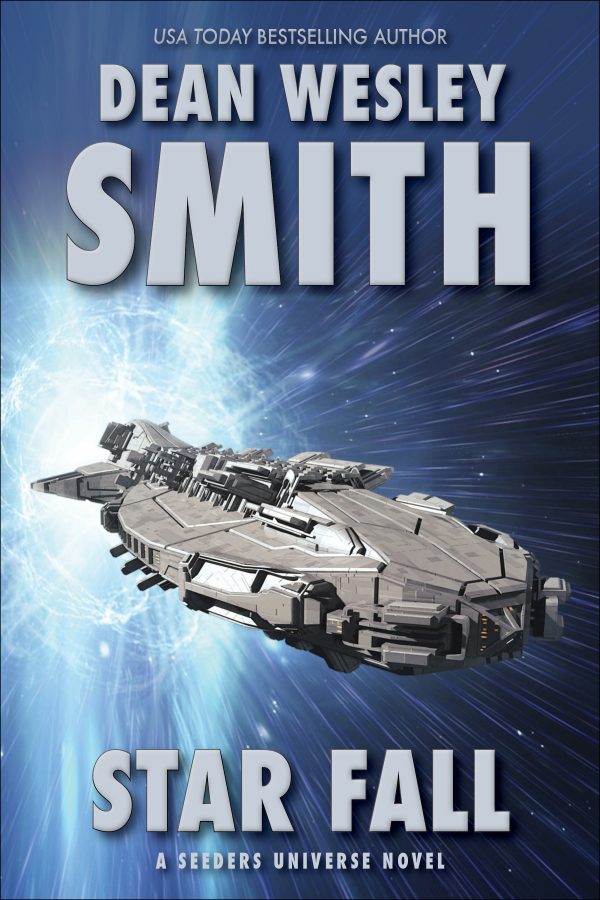 Nope, didn't make it. This challenge this time just had too many things going against it to finish a book in seven days. But more than likely I'll have it done in eight or nine. (Yeah, that's rough I know… (grin)).
So here is what happened with this challenge. I didn't get out ahead of the word count in the early days as I did last time. Just too many things got in the way.
Second, I didn't plan the timing of this challenge very well. Monday nights and Tuesday nights I have hours worth of workshop responses to do. I actually enjoy doing them but they are hard on my eyes and take computer time. And both of those days were to be large days. Oh, oh… Bad planning on my part.
Third, today, the final day, I knew I had meetings most of the day, so a large day wouldn't be possible. Remember, writing a lot of words is just spending more time in the chair. Again, just bad planning.
Fourth, this time around I am on a major exercise and weight loss effort. At the moment I am walking over five miles every day and that just takes time. In seven days it took almost thirteen hours away from possible writing time, which would have been enough to hit the challenge, but no way was I going to sacrifice the progress on getting in shape for this silly challenge.
So, in other words, I didn't plan this very well. (grin) So I will do a book in eight or nine days instead of seven. Fail to success.
This challenge should be the poster child for those of you who are afraid of failing, so never do anything. Failure is just perspective. If I had said "I'm going to write this book in nine days." People would have been impressed. Just perspective.
Today I ended up with 4,100 words total. Had to take two naps to get that, and went out walking with Kris around 10 p.m. to get my miles in. Then gave up writing early as well to go get some sleep.
The book itself is fun. I have always wanted to try something in science fiction since massive structures are possible with enough advanced technology. I'm doing something in this book that makes Larry Niven's Ringworld look tiny. (grin) So having fun with this one. Maybe another reason I don't want it to end quickly. (grin)
So I will keep up the list below to show the "failure" of writing a book in eight or nine days.
——
Day 1… 3,000 goal… Actual words… 3,100. Total so far… 3,100 words
Day 2… 4,000 goal… Actual words… 4,400. Total so far… 7,500 words
Day 3… 5,000 goal… Actual words… 5,100. Total so far… 12,600 words
Day 4… 6,000 goal… Actual words… 6,200. Total so far… 18,800 words
Day 5… 7,000 goal… Actual words… 4,200. Total so far… 23,000 words
Day 6… 8,000 goal… Actual words… 5,900. Total so far… 28,900 words
Day 7… 9,000 goal… Actual words… 4,100. Total so far… 33,000 words
Day 8… ?? goal… Desired goal of over 40,000 words.
———-
September Online Workshops

Click the workshop tab above for description and sign-up or go to www.wmgpublishingworkshops.com.
Questions about any of the workshops, feel free to write me.
Class #21… Sept 6th … Author Voice
Class #22… Sept 6th … How to Write Thrillers
Class #23… Sept 6th … Speed
Class #24… Sept 6th … Writing Mysteries
Class #25… Sept 6th … Character Development
Class #26… Sept 7th … Depth in Writing
Class #27… Sept 7th … Advanced Character and Dialog
Class #28… Sept 7th … Cliffhangers
Class #29… Sept 7th … Pacing Your Novel
Class #30… Sept 7th …Expectations (Writing on the Rails)
—————-
Totals For Year 4, Month 1, Day 24
Writing in Public blog streak… Day 1,070
Over 10,000 steps streak… Day 55
— Daily Fiction: 4,100 original words. Fiction month-to-date: 55,700 words
— Nonfiction: 00 new words. Nonfiction month-to-date total:1,900 words
— Blog Posts: 300 new words. Blog month-to-date word count: 10,300 words
— E-mail: 9 e-mails. Approx. 600 original words. E-mails month-to date: 365 e-mails. Approx. 27,300 words
— Covers Designed and Finished: 0. Covers finished month-to-date: 0 Covers
———-
— Year of Short Fiction Goal: 120 stories (July 1st to June 30th). Stories finished to date: 8 stories.
— Yearly Novel Goal: 12 Novels. Novels finished to date: 1 novels.
——–
You can support this ongoing blog at Patreon on a monthly basis. Not per post. Just click on the Patreon image. Extra stuff for different levels of support and I will be adding in more as time goes on. Thanks for your support.
Or you can just toss a tip into the tip jar with a single donation at PayPal. Either way, your support keeps me going at these crazy posts.
And thanks.