For the Second Day I Hope Everyone Stays Safe…
As I write this both coasts and a bunch of the middle part of the US is getting pounded by some nasty storms. Really nasty stuff. Hang in there, this winter will pass eventually.
Run from This Guy At a Poker Table
Not kidding. Remember I played poker professionally for a few years between my traditional days and my indie days, meaning I made my living at it. (grin)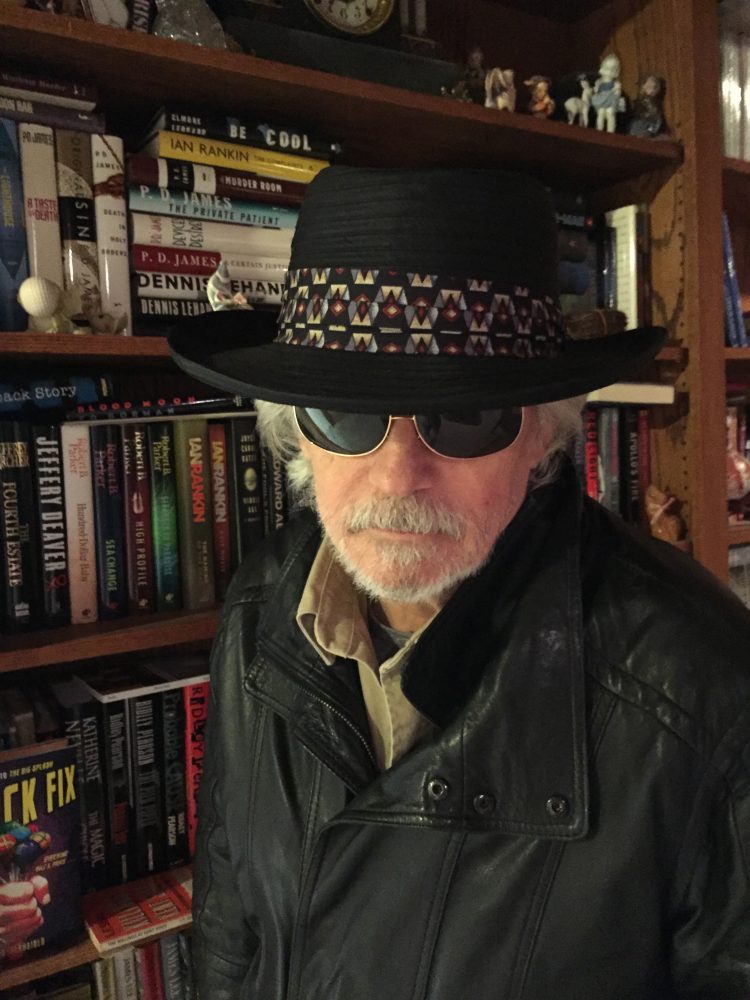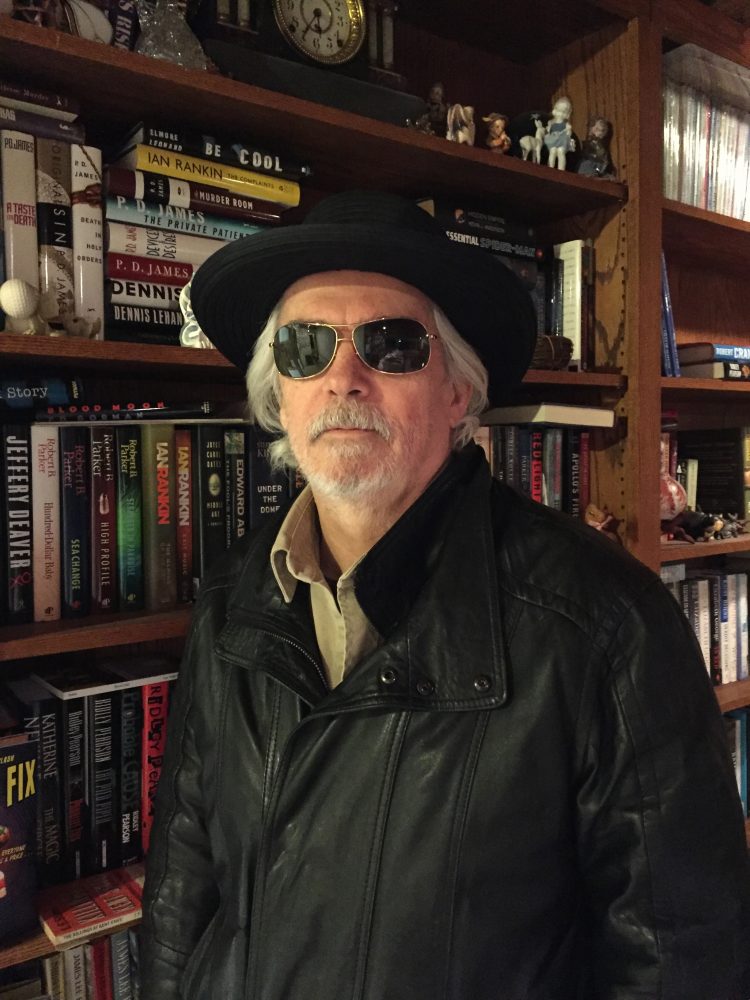 What I Learned Today (Streak Day 7)
I learned that some people have far too much time on their hands. Some guy wrote me all angry that I had a typo here on my blog and how that ruins everything for him. Didn't say where or in which blog. Just ranted.
My response: Delete.
Folks, if you hate typos and that's all you can see, please just leave. And don't let the door of stupidity hit you on the way out.
Typos are part of writing of all sorts. Blogs, letters, fiction. That's why in fiction we have copyeditors to help clean those out.
And we all do the best we can.
I write these blogs after long days. I don't need feedback on the typing, just discussion on the topics. I don't mind disagreement because we all learn from discussion. But if all you can see is a typo, you are lost and not worth any of our time.
Maybe that's cheating on what I learned. More like I was reminded. I really love giving folks the benefit of the doubt. Until proven otherwise, so I just forget some folks are idiots.
So what did I learn today? I learned I have more valuable stuff than I thought I had. Back in the warehouse at WMG Publishing, Josh is moving boxes and shelves to give us room for yet another office.
And as we were playing around with the boxes, looking in some of them, we found entire Staples filing boxes full of non-sports chase cards. And some signed by the artists.
You have any idea how many cards a filing box can hold? Thousands. All worth from $5 to $200 each.
Yeah, a nice thing to learn. I had no idea they were there. I just loaded the boxes from my friend's Bill's garage after he died and haven't looked in some of them in five years.
Now that was fun. More than having some idiot yell at me for a typo. (grin)
—————-
FEBRUARY ONLINE WORKSHOPS
www.wmgpublishingworkshops.com
Any questions at all, feel free to write me. And if you are confused as to which workshop to take first, we have a full curriculum posted on its own page.
Class #11… Feb 7th … Endings
Class #12… Feb 7th … Point of View
Class #13… Feb 7th … Writing Mysteries
Class #14… Feb 7th … Speed
Class #15… Feb 7th … Teams in Fiction
Class #16… Feb 8th … Depth in Writing
Class #17… Feb 8th … Plotting With Depth
Class #18… Feb 8th … Writing Fiction Sales Copy
Class #19… Feb 8th … Writing Secondary Plot Lines
Class #20… Feb 8th … Advanced Depth
—————
The Writing of HEAVEN PAINTED AS A SUNSET: A Ghost of a Chance Novel
(To be continued after a coming writing challenge…)
—————-
Tracking Running… January 7, 2017
3 miles. No running.
Weight 189… 19 more to 170 goal.
Month to date distance: 27 miles
6 Days until the first half-marathon…
Note about the exercise day: This half marathon will be painful, at best.
————–
Tracking Word Counts… January 7, 2017
Totals For Year 4, Month 6, Day 7 (Year started August)
Writing in Public blog streak… Day 1,206
— Daily Fiction: 00 original words. Fiction month-to-date: 14,500 words  
— Nonfiction: 00 new words. (from last night) Nonfiction month-to-date total: 00 words 
— Blog Posts: 400 new words. Blog month-to-date word count: 2,800 words
— E-mail: 12 e-mails. Approx. 400 original words.  E-mails month-to date: 144 e-mails. Approx. 9,700 words
— Short Fiction Goal: 120 stories (July 1st to June 30th). Stories to date: 8 stories.
— Novel Goal: 12 Novels. Novels finished to date: 3 novels.
Comments About the Writing of the Day: Focused forward to a new challenge.
—————————
You can support this ongoing blog at Patreon on a monthly basis. Not per post. Just click on the Patreon image. Thanks for your support.