Some Odds, Some Ends, Some Cool Stuff
Spent the Day Up at WMG Offices
Mostly I was doing some recording of coming workshops and such. And I got to play in collectables as well. Including looking for Chevy ads from 1961 newspapers. And going through a bunch of jewelry. And I bought a 1/4 scale Batman Dark Knight Mint in Package.
So fun stuff.
While I was doing all that on a rainy, cold day on the Oregon Coast, Kris was doing something far, far more important. She was marching in the March for our Lives in Vegas. Here is a picture of her getting ready to go out that she sent me.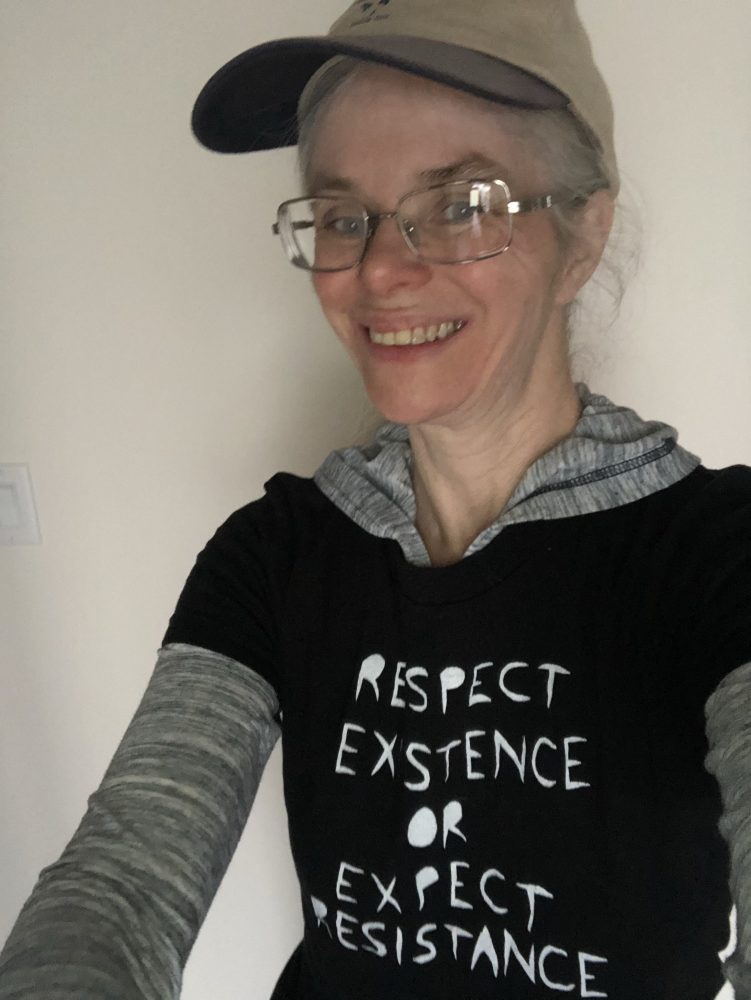 ————
Femme Fatale Bundle
Also, I want to remind everyone of the fantastic bundle I am lucky enough to be in with a bunch of great writers.
It's called the Femme Fatale bundle on Storybundle.
https://www.storybundle.com/thriller
It's a mystery/thriller bundle with Femme Fatales in every book, in one form or another. Trust me, Kris's novel The Perfect Man will mess with your mind. And you can never go wrong with Lawrence Block, O'Neil De Noux, or Libby Fischer Hellmann.
And you might even like my novel and Mary Jo Assassin.
————-
INSIDER'S GUIDE Workshops Now Available…
— Insider's Guide to Selling Short Fiction in 2018/2019 (Starts April 8th)
— Insider's Guide to Writing Successful Space Opera (Starts April 8th)
— Insider's Guide to Writing Serial Fiction (2,000 word parts of a novel) (Starts May 6th)
— Insider's Guide to Writing Detective Fiction. (Starts May 6th)
$300 each, limited to ten writers plus lifetime subscribers. One time workshops. They will not be regular. Sorry. These will fill so don't wait for the last minute on these. And yes, you can use your credits.
I will be adding these onto Teachable in a few days.
——————
APRIL REGULAR WORKSHOPS…
Sign up directly through Teachable or if you have a credit, write me.
https://wmg-publishing-workshops-and-lectures.teachable.com
Class #37… Apr 3rd … Think Like a Publisher
Class #38… Apr 3rd … Endings
Class #39… Apr 3rd … Point of View
Class #40… Apr 3rd … Writing Mysteries
Class #41… Apr 3rd … Speed
Class #42… Apr 3rd … Teams in Fiction
Class #43… Apr 4th … Depth in Writing
Class #44… Apr 4th … How to Edit Your Own Work
Class #45… Apr 4th … Character Development
Class #46… Apr 4th … Writing Secondary Plot Lines
Class #47… Apr 4th … Advanced Depth
Class #48… Apr 4th … Novel Structure