Amazing Amount of Things Going On
A Crazy Week!
One week ago we launched the Pulphouse Fiction Magazine Kickstarter. And within seven days not only did it fund, but it went past its second stretch goal. Wow. And you can get discount workshops through the Kickstarter, don't forget.
Then we also announced a new online workshop yesterday for November. Novel Structure. Taking sign-ups now.
We also announced yesterday a new Covers Branding workshop for Science Fiction starting on the 18th and taught by Allyson Longueira. You get a template from that one for your books. Taking sign-ups for this one as well. It is not a normal monthly workshop.
Information on both of those workshops in posts yesterday.
Now today I am in a second bundle.
The first bundle has about a week left. It's one I curated with the help of Allyson called The Aliens Among Us.
It's a great bundle I am very proud to be in because the books in it are top-rate science fiction.
The second bundle that just started today is the Nano Writing Tools Bundle curated by Kevin J. Anderson. I'll talk more about it over the next week or so as some of these other things fade away.
Second Stretch Goal
Everyone who supports Pulphouse Fiction Magazine Kickstarter will get a free copy of a book called Snot-Nosed Aliens: Stories from Pulphouse Fiction Magazine.
So today Allyson finalized the cover for the book, even though it won't be out for a year. Thought you might like to see the cover. Great fun. Sort of shows the attitude of Pulphouse.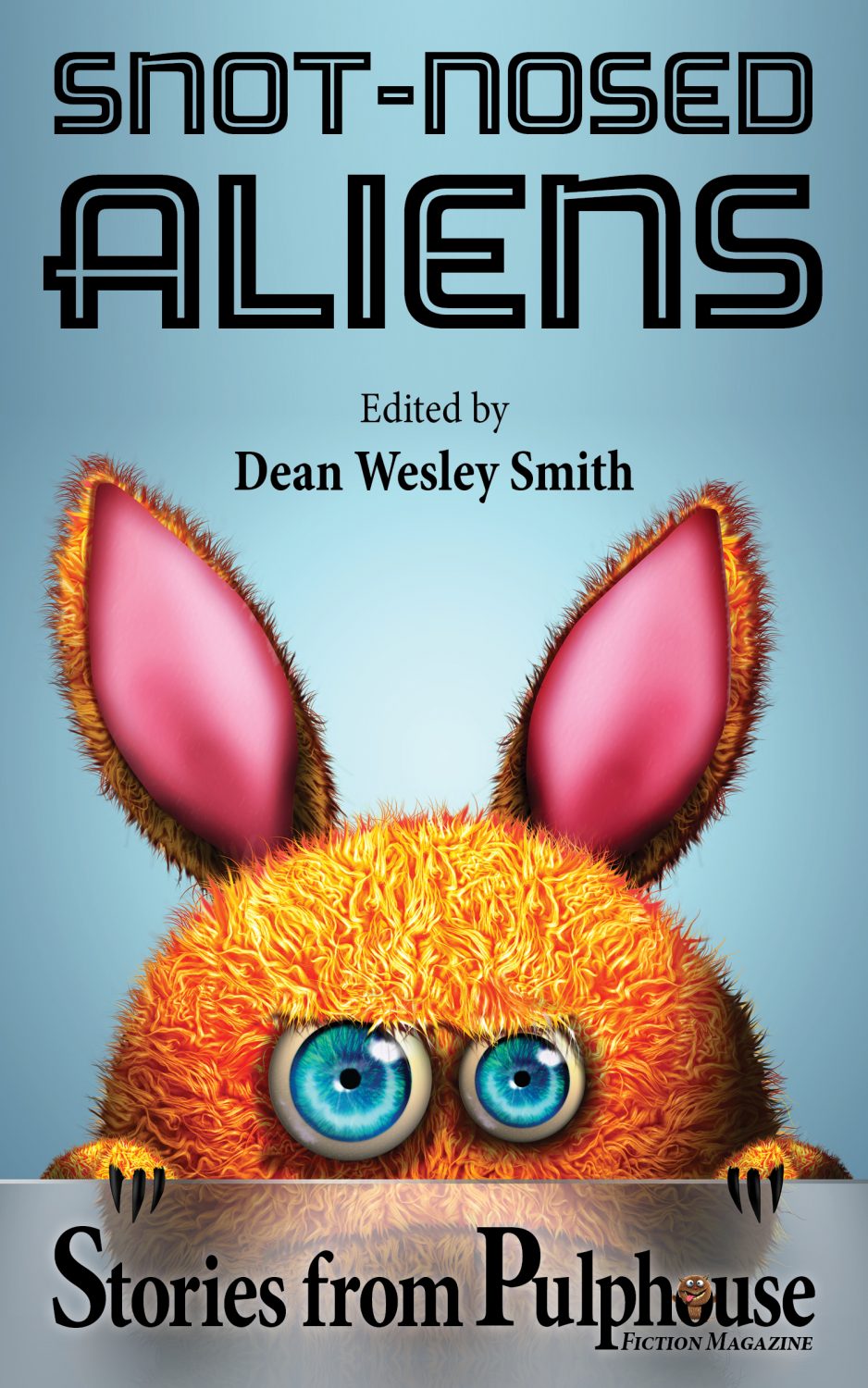 And speaking of attitude, today we also finally found our new "Stomper." Stomper, in the original Pulphouse Fiction Magazine was a cartoon character we had licensed to use, but that artist is now long gone. So we found another cartoon character, our new Stomper. He now looks out over the cover of every issue.
Here is the new title bar for Pulphouse Fiction Magazine. Issue Zero is also going to be given free to everyone who supported the Kickstarter.
Fun, huh? We were all just giggling and laughing in the office because we finally found the Pulphouse attitude. Sometimes it just takes a little time to remember things. Oh, wow, is this going to be fun.